Award-Wiining AC Maintenance Team in Henderson

The Cooling Company aims to make it easy to schedule regular AC maintenance anywhere in Henderson, NV. With summer temperatures regularly reaching well into the triple digits, having a reliable air conditioning system is important. Our AC tune-up services are designed to increase both the efficiency and reliability of your Henderson air conditioner.
With more than 50 years of combined experience, our technicians handle AC tune-ups with the skills and expertise our team has earned a reputatoin for. We're happy to work with all makes and models of air conditioners. Each maintenance service will be given our complete attention from start to end to ensure we do a complete job of keeping your air conditioner at peak performance and efficiency.
About our AC maintenance team:
100% satisfaction-guaranteed service
Over 50 years of combined experience
EPA certified
BBB A+ rated
There are many benefits that come with getting an annual AC tune-up for your Henderson system. Our technicians can get your system running as efficiently as possible so that your summer cooling bills are reduced. You can rely on us to always have your best interests in mind.

AC Tune-Ups Henderson Trusts
The AC maintenance we perform here at The Cooling Company is intended to be a great value for our Henderson customers. Just like you schedule a check-up for your car to get things like the oil changed, filter inspected, and parts evaluated, your air conditioner needs the same attention! After all, you depend that cold air to come out of the vents when the Henderson summer heat starts beating down in June, July, and beyond. Think of our skilled technicians as the "mechanics" for your AC. We'll give your AC system a very rigorous and thorough inspection, checking for signs of excessive wear and tear, cleaning as we go. This allows us to catch any small problems early on, and often can fix things on the spot before they turn into a more costly repair down the line. By cleaning out accumulated dust and ensuring your air filter is in good shape, your AC will run at higher efficiency, saving you money by lowering your cooling costs. A clean AC also won't recirculate excess dust in your home, and a cleaner filter will do a better job of trapping dust and debris in your indoor air. From better indoor air quality to more reliable and efficient cooling, The Cooling Company feels our AC tune-ups are too good of a value to pass up!
Top 4 benefits of AC tune-ups:
Prevent costly repairs
Lower cooling costs
Improve indoor air quality
Maintain system warranty from manufacturer
In addition to all of the aforementioned benefits, most reputable manufacturers actually require annual maintenance from a professional technician to maintain the system warranty. We're more than happy to help you determine what you need to do in order to keep your warranty intact. We also offer Henderson homeowners maintenance agreements that help you save even more on scheduling routine AC tune-ups! Our plans are very affordable, and come with lots of perks such as discounts on repairs, complimentary air filter replacement, priority scheduling, and more. Be sure to ask one of our handy technicians for more details if you're interested.

Contact Our Team Today for AC Maintenance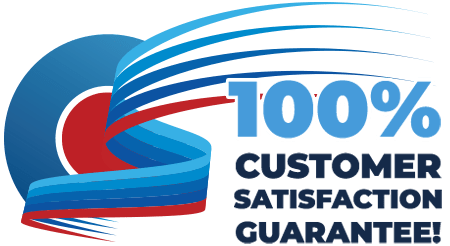 As part of our commitment to excellence, we offer a 100% customer satisfaction guarantee on everything we do. The Cooling Company has been working in the Henderson area since 2011. We're an EPA-certified company that is dedicated to staying current with the field.
Our goal is to build long-term relationships with our customers so that we can continue to care for their AC systems. The technicians on our team are highly skilled, vetted, and experienced so that you can have confidence in using our services. Providing an outstanding customer experience is important to us.
Air conditioning repairs and installations can be performed as well. Our skilled technicians are also happy to help with heating maintenance and more! Call The Cooling Company today to set up an appointment in Henderson.