Las Vegas Heating Maintenance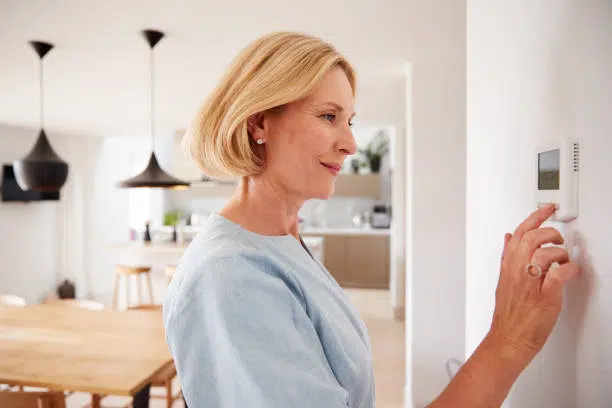 The winter temperatures in Las Vegas, Nevada drop to nearly 28 °F! That puts a lot of stress on your HVAC or heating systems trying to keep your home warm and cozy. As a result, your heating system is more likely to get worn out quickly and cost you a lot of money just to maintain it.
The Cooling Company's heating maintenance services in Las Vegas will take care of your home's thermostat, HVAC, and air conditioning system to keep it running as if they were new.
Quality Heating Maintenance Service Near Me
The Cooling Company's customized heating maintenance services offer five distinct advantages to homeowners, tenants, and businesses in Las Vegas: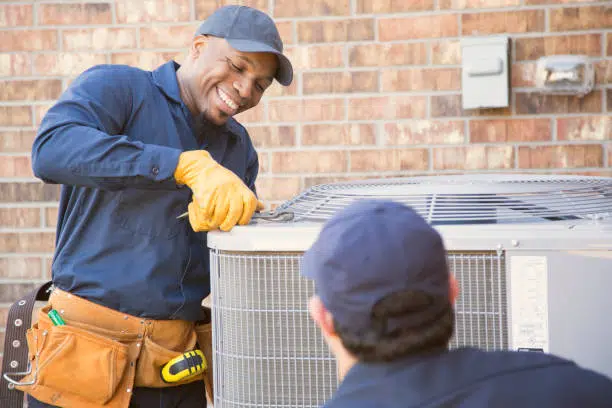 1. Reduced Home Energy Bills
Your HVAC system operates under heavy loads in harsh weather conditions which slowly damages it. With time, they become inefficient and have to be tuned up. In fact, an ill-maintained thermostat and heat pump costs homeowners like you thousands of dollars annually!
The Cooling Company's professional Las Vegas heating maintenance and repair services will ensure that your heating system and thermostat are in top-notch condition at all times.
2. Reliable Temperature Control
Does your heating unit struggle to maintain your home's temperature beyond a narrow range?
When heating systems get worn out, their output gets limited, despite consuming more than necessary energy.
Our furnace maintenance services will make sure that your family's heating unit can maintain a wide range of temperatures, based on how you need it.
Any damage to your HVAC system, no matter how small, will start a domino effect that will progressively continue to affect its performance. Hence, it is recommended to keep an eye on your heating unit to take appropriate action early.
But doing that can be difficult for busy homeowners or businesses.
Don't worry. Our team in Las Vegas is dedicated to providing impeccable heating maintenance services. Regular routine checkups will be conducted on your heating and cooling systems, ensuring they enjoy a long and healthy lifespan.
At our company, we specialize in preventative heating maintenance services in Las Vegas, ensuring that we address any potential issues promptly, much like treating a sore throat before it develops into a common cold.
Our heating services prevent the accumulation of damage with time and keep your heating repair costs low throughout its lifecycle.
5. Preventative Heating Tune-ups
Regular preventive heating tune-ups for your Heating system are as essential as scheduled servicing for your car. The Cooling Company's team of experienced AC repair and heating services technicians performs timely diagnoses of your residential units to identify any errors and faults before they impact their performance.
Select a pricing plan tailored to your specific needs at an affordable rate.
Why Choose The Cooling Company for Your Las Vegas Heating Maintenance Services ?
We provide emergency service 24 hours a day, seven days a week in Las Vegas valley to make sure your family is warm and cozy.
In my opinion, they are the best company. I have been a customer with them for several years. Mr Wellington, the owner, came out to my condo to inspect the installation to make sure it was installed properly. He has at times checked on me periodically. My favorite technicians are Ray and Jeromy. Both are very detailed orientated, thorough and very knowledgeable. Both are respectful and answer all questions even during misunderstanding and distress on my part and rectified the issues immediately. Ray is still there but now holds a different position and Jeromy, I will always ask for him. This is an excellent company to service your HVAC needs. Thank you Cooling Company. Five stars ⭐️and some
Why Furnace Maintenance are Important?
Regardless of how good your heating systems are when they are installed, they need attention from time to time. Below are the challenges our tune-ups will solve for you:
1. Dirt Buildup in Your Air Ducts
When your powerful heating system inhales and circulates air to keep you warm, it also drags in the dust. But unlike air, dust stays and builds up gradually leading to:
Our Las Vegas heating maintenance services provide a thorough duct cleaning for your heating system's air ducts regularly to prevent the above problems in the first place.
2. Save Money and Ensure Your Heating System is Safely Operating
Just like dirty air ducts, there are many invisible issues in your heating system that are potentially costing you thousands right now.
The good news is, with just one diagnostic service call, our team of Las Vegas furnace maintenance experts will let you know all your heater repair requirements to save you money and peace of mind.
What is the purpose of your furnace?
The HVAC furnace is composed of a burner and ductwork that work together to heat up and distribute warm air throughout your home. Proper maintenance, such as regular cleaning of the air ducts and ensuring the burner receives the correct air/fuel mixture, is essential for optimal performance.
How much energy does an HVAC furnace use?
The energy consumed by an HVAC system depends on various factors like unit size, weather conditions, the physical condition of the system, etc. Usually, small household units consume about 1500 watts per hour and large units consume about 5000 watts per hour.
How can you keep your furnace in proper working condition?
As a consumer, you should clean your furnace regularly to avoid any performance issues due to dust build-up, monitor your thermostat, and be mindful of any unusual operating noise. It is therefore recommended to hire a trusted Las Vegas heating & air conditioning company to keep your HVAC furnace in proper working condition.
What are signs that you need to replace your furnace?
It's recommended to replace your furnace if it exhibits any of the following signs: age of 10+ years, unusual noise during operation, leakage of cooling or heating liquid, higher energy consumption than advertised, or deposition of black soot at the vents in your house.
Contact Our Las Vegas Heating Maintenance Professionals Today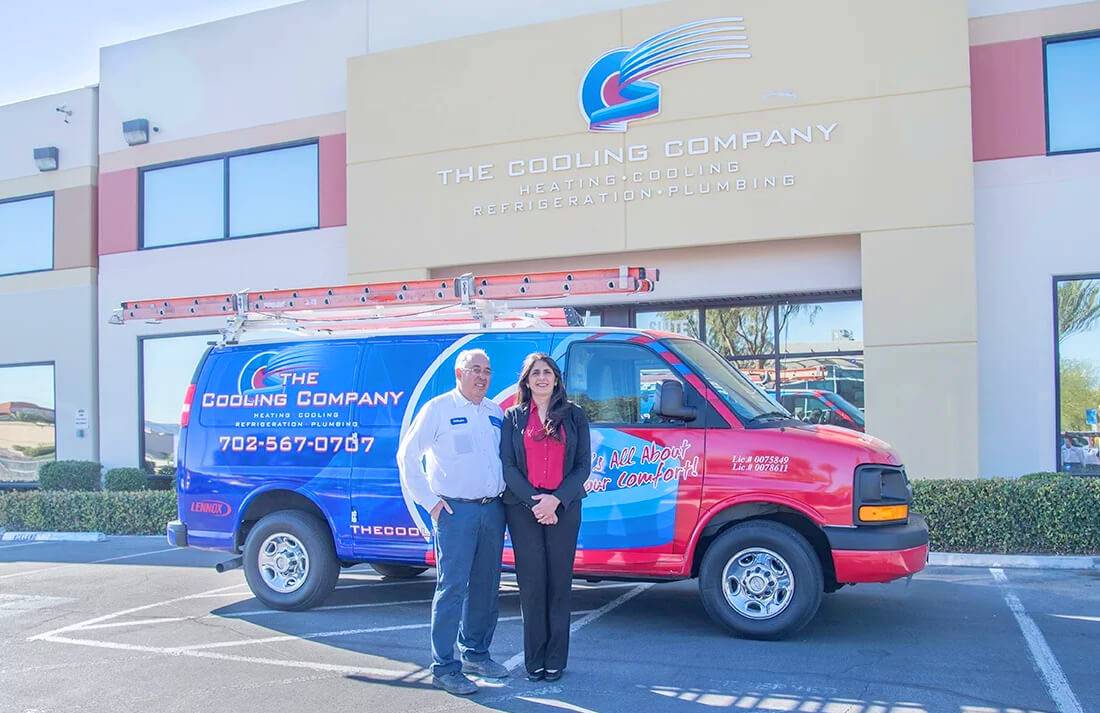 The Cooling Company, a family-owned business, provides Las Vegas heating maintenance services to ensure your home stays warm even in extreme weather conditions.
Our furnace maintenance services are available round-the-clock in Las Vegas and nearby areas such as Summerlin, Henderson, Boulder City, Green Valley, and Surrounding Areas.