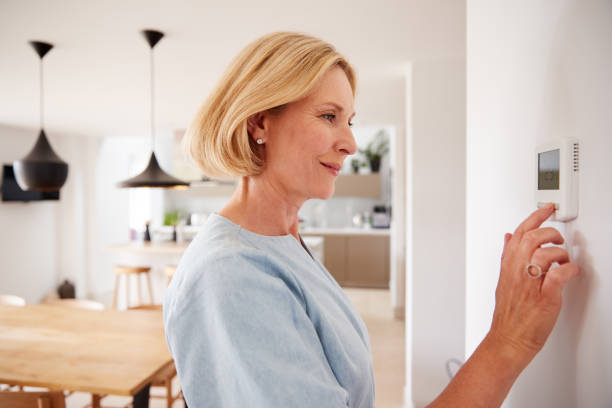 When winter arrives, you rely on your home heating equipment to provide you and your family with comfort and warmth. You want the best heating maintenance company in Las Vegas, Nevada, to ensure your furnace is always up for the challenge. A company that is made up of highly skilled technicians who know just how to keep your heater running year after year!
A heating tune-up by our home comfort specialists will deliver a wide range of benefits that include:
Reduced home energy bills
Reliable temperature control
System longevity
Fewer repairs
Preventative heating tune-ups will keep your heater running at maximum capacity and peak efficiency, which saves you money while delivering peace of mind.
What Is the Purpose of Your Furnace?
An HVAC furnace is basically a giant fan that blows air through a heat exchanger. The heat exchanger is made up of a series of metal or ceramic tubes.
A furnace is made up of two parts:
a burner
an air duct system.
The burner is where the fuel is burned to produce heat. The air duct system brings fresh air into your home and then exhausts warm air out. The heat produced from the burning fuel warms up the air in the ducts and then moves to other rooms of your house.
The purpose of a furnace is to heat the air inside your home. Then that heat travels through the ducts and out the vents in your home to heat up the air in the home.
How Much Energy Does an HVAC Furnace Use?
HVAC furnaces can use a lot of energy depending on their size and how often they're used. For example, a small unit might use about 1,500 watts, while a larger unit could use up to 5,000 watts per hour!
A furnace is a device that converts heat into mechanical energy. The basic idea behind a furnace is that it heats up a chamber and uses the heated air to create motion. In this case, it's usually a fan that moves the air around until it's distributed throughout your home. However, there are other ways to move heated air around as well.
The first step in understanding how a furnace works is to understand what happens when you turn on your thermostat. Turning on your thermostat sends electricity through wires to switches called relays. These relays turn on when they sense electrical current passing through them. Then they close off the flow of electricity until they're turned back off again. When you set your thermostat to "on," these relays will activate and send electricity into the circuit board, which controls your heating system.
How Can You Help to Keep Your Furnace in Proper Working Condition?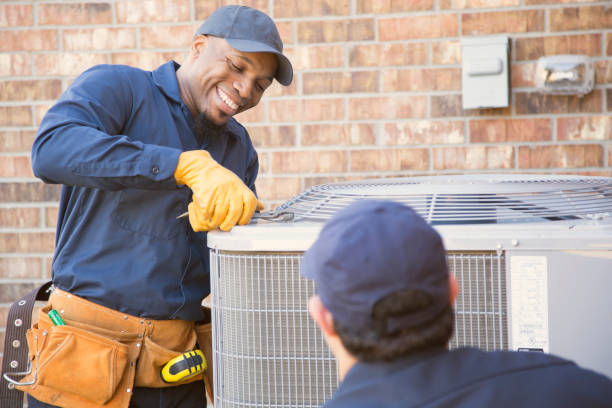 Keeping your furnace in proper working condition can be as simple as changing the dirty air filter every month. However, you may need to replace the filter more often if you have pets or small children.
You can also ensure dust and debris are kept away from the vents in your home. This will help keep your furnace running smoothly by preventing dirt and debris from clogging up the system.
It is also essential to check regularly for leaks in your system. Any leaks can result in poor performance.
Make sure the furnace is clean. You should clean the furnace's air filter often, and if you see any dirt or dust on the outside of it, wipe it down with a damp cloth.
Be careful when using flammable liquids near your furnace. If you have to use flammable liquids like kerosene or lighter fluid around your home, ensure they're stored outside the house and away from children and pets.
Keep an eye on your thermostat settings! The temperature should be set between 60°F and 80°F depending on the season. You can adjust the setting by turning up or down the thermostat knob on the wall next to where you keep your furnace.
The Importance of Las Vegas Heating Tune-Ups
Dirt is hard on your home heating system.
When it builds up in your ductwork, clogs your air filter, or infiltrates the cabinet, potential outcomes include:
Poor indoor air quality
Less efficient heating
Increased energy costs
Reduced airflow
Motor damage due to burnout
The US Environmental Protection Agency (EPA) recommends homeowners arrange for professional help to perform an annual pre-season checkup of their system. Routine maintenance is important if you don't want to be faced with a sudden breakdown. Immediate HVAC needs could force you to wait for a replacement component on the coldest night of the year!
By thoroughly inspecting the condition of your ductwork, performing a complete cleaning, testing your system controls, and lubricating all moving parts, your HVAC tech will:
save you money

ensure that your heating system is operating safely
Even minor HVAC problems have been known to result in gas leaks and dangerous levels of carbon monoxide.
21-Point Heating Maintenance Checklist
A Maintained Heating System Is a Safe System
Potential issues can arise that can reduce the efficiency of your HVAC system. These issues can strain your furnace and lead to damaging and costly repairs. Therefore, it is best to have these heating problems addressed by a professional technician via annual maintenance inspections.
During These Inspections, You Can Trust The Cooling Company To:
Visually inspect the furnace for oil deposits, debris, etc. Apply pressure gauges to check operating pressures
Inspect thermostat function and wiring. Ensure thermostat accuracy
Inspect ducting and ventilation. Change 1-inch filters or specialty filters (if applicable)
Check return and supply air temperatures
Take a reading of the defrost cycle / supplemental heating and ensure it is at factory specifications
Check superheat
Check the blower motor function as well as the belt tension
Inspect the blower assembly and bearings
Clean the blower wheel and blower motor with a vacuum
Inspect and clean the flame sensor
Visually inspect the gas line for leaks and ensure that the shut-off valve is functional
Check gas pressures for manufacturer specifications
Inspect the ignitor/pilot light for discoloration and efficiency
Visually inspect the exterior of the heat exchanger
Check furnace exhaust for proper airflow
Check the internal heat exchanger for cracks or discoloration
Inspect the contactor connection and electrical components
Check hi-limit safety
Follow wiring/electrical connections and ensure proper placement
Inspect the disconnect box, confirm the correct wire size, and tighten the connections
At the end of every regular maintenance visit, our professional HVAC technicians will review all findings and recommend additional services or upgrades to help you get the most out of your heating equipment. For example, replacing an old-style thermostat with a programmable one could save you upwards of 10% on your yearly energy costs!
Our certified technicians at The Cooling Company will recognize and address any potential problems to ensure that you have dependable access to heating when you need it. In addition, our team services all makes and models and will satisfy your warranty's maintenance requirements to ensure ongoing coverage.
What Are Some Signs that You Need to Replace Your Furnace?
Your furnace is one of the most important parts of your home, and if it's not working, you need to know!
Here are some signs that you should consider replacing your furnace:
Your furnace is more than 10 years old
You're constantly having problems with your HVAC system
You have multiple leaks in your ductwork or pipes
Your heating bill has increased over last year's average by more than $100 per month
The temperature in your home is not consistent
Your furnace has been making loud noises that don't sound like normal operation
Your furnace is leaking liquids onto your home's basement floor or crawl space (the area underneath your house)
You have noticed black soot or rust around the vents or blower in your home's heating system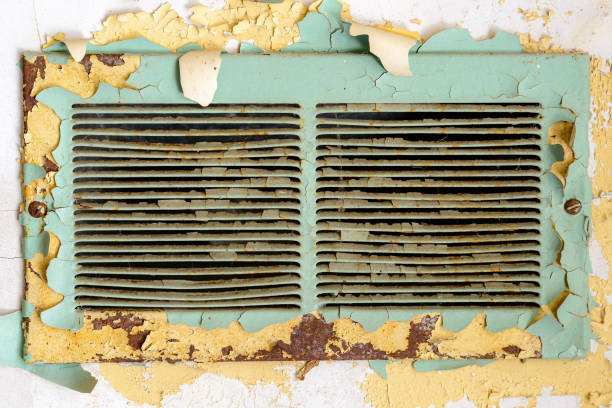 The air from the vents is hot but not warm
There are no flames near the pilot light
The humidifier isn't working
How to Choose an HVAC Company for Your Annual Furnace Maintenance?
Choosing the right HVAC company for your furnace maintenance plan is important. When looking for a company, it is important to look at the quality of its services and prices.
Here are some things to consider when choosing an HVAC company:
Ask for references from previous customers. The best way to get a feel for a company's work is by talking with people who have used them before.
Check out any online reviews they have received from customers who have used their services in the past. This can give you some insight into how well they perform and how much they charge for their services.
Make sure they offer warranties on all parts of their work so that if something goes wrong with your system after fixing it, they will be responsible for fixing it again at no cost to you!
Check out local business review sites like Yelp and Angie's List, which allow users to rate their experience with a business.
If possible, try to get a bid from at least two companies before making your final decision on who should do the work on your furnace or air conditioner unit
With many years of experience and a highly skilled team, you can always entrust this very important preventative task to The Cooling Company.
We know just what to do to:
Keep valuable heating systems running at maximum efficiency and performance
Prevent costly repairs
Ensure you get the longest possible life for your furnace; avoiding the need for a new furnace system prematurely
We're always happy to provide you with information about the current shape of your heater. In addition, we will always give you honest service recommendations to assist you in making your home as comfortable as possible throughout the cold weather in Las Vegas.
When choosing an HVAC company for your furnace maintenance, you want to be sure you're choosing the right one. On the other hand, you don't want to end up with an unreliable or unprofessional company.
When you choose The Cooling Company, you can rest assured that your needs are taken care of. We have been servicing HVAC systems in the Vegas area for years. We know what it takes to ensure your home is comfortable all year long! We are fully licensed and insured, so you can trust that we will provide the best service possible.
If you need:
We service the large metropolitan area of greater Las Vegas, including Henderson, and areas near Paradise, Green Valley, Whitney Ranch, Silverado Ranch, Seven Hills, and Boulder Highway.
Ready to schedule your next heating tune-up with our team? Simply contact us today, and we'll set up a convenient appointment with you!
For more information, call (702) 514-6560.