Indoor Air Quality, Las Vegas NV
Best Indoor Air Quality Services Near Me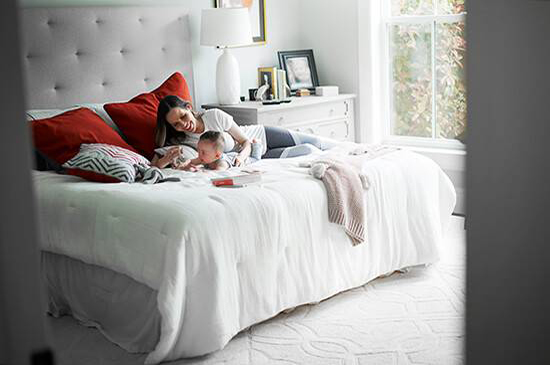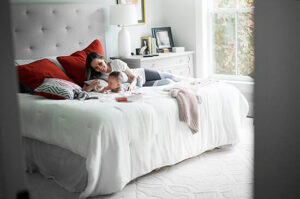 At The Cooling Company, we understand the importance of having good indoor air quality in your Las Vegas, NV, property. Our locally owned and operated company wants our Clark County customers to have complete confidence in their air quality!
Our company has been offering indoor air quality services in Las Vegas since 2011. We value each of our customers and will make sure your individual needs are met.
Our Company Is Known For:
Poor indoor air quality can come from a variety of sources. Indoor pollutants can build up during times of the year when windows and doors remain closed throughout the day. We're happy to offer sound advice about the types of air quality services that could work for your needs in Las Vegas.
Proficient Indoor Air Quality Services In Las Vegas
Indoor air pollution can be made up of particulate matter, volatile organic compounds, and other dangerous substances. It can come from outdoor sources, cooking, paint, pet dander and more. Our technicians can help you understand your options for removing pollution from the air circulating in your home. At The Cooling Company, we can help you address a wide range of air quality concerns. From installing whole-home air purification systems to duct cleaning, humidification, air filtration, and more. We have what it takes to keep the air in your home clean, healthy, and easier to breathe.
Our Air Quality Services Include:
How Air Quality Changes In Las Vegas
The air quality of Las Vegas, Nevada is not ideal. The city's dry climate brings with it many problems for its population due to the number of pollutants, specifically dust particles, in the air.
Air quality in Las Vegas depends on the season of the year. During spring, summer, and fall months, air quality is generally good. But during winter months, air quality can be hazardous.
The temperature in Las Vegas rises with the elevation of the sun. It's not until late morning that it begins to drop again. The temperature in Las Vegas usually reaches its peak during the summer months. Sometimes it can reach highs of 113 degrees Fahrenheit.
Winter months are generally mild, with an average temperature of 50 degrees Fahrenheit. Because of this drastic difference in temperature, you will experience the best air quality during the summer months. And that is when it's warmest outside.
Air quality differs throughout the day as well. The best time for outdoor activity in Las Vegas is during the early morning hours before 8 am. There is a lower concentration of ozone present in the atmosphere at that time.
Ozone is a pollutant that forms in warm temperatures when there are not enough winds to blow it away from populated areas. The highest concentration of ozone in Las Vegas is typically found in tourist areas. And understandably so because it's where people are driving cars and buses on crowded streets.
The best way to avoid high levels of ozone is to exercise in indoor gyms or at 5 am before sunrise. That's when there are no crowds and less car or tourist traffic on the roadways.
How Air Quality Affects Your Health
Las Vegas has a lot of pollution. And this pollution poses negative health effects for those who live there. The pollution comes from many different sources. But all of those sources can affect your health in Las Vegas.
The main source of pollution in the air quality in Las Vegas comes from cars. In fact, there are more than 1 million cars registered in the state of Nevada as of 2010. That means that there are more cars on the road during peak traffic hours than in any other state. So the pollution levels will be high.
All those cars produce harmful gases in the air, which can also come from factories, power plants, and other industries. These gases can cause health problems for people who live in Las Vegas and even visitors to the city. The reality is air pollution is a matter of world health.
Another major problem with the air quality in Las Vegas is the dust and debris that is created by winds coming through the valley. These winds pick up dirt and dust particles from construction sites and even roads to create dirty air. This type of air pollution causes problems for sensitive groups like people with respiratory diseases such as asthma attacks.  It would also affect those suffering from lung diseases such as bronchitis.
Additionally, the prevalence of wildfires in the area does not help. Studies show that areas affected by wildfires recorded an increased number of Covid-19 cases. And it makes sense, the pollutants from a wildfire would weaken the respiratory system. And the Covid-19 virus attacks the respiratory system.
Common Contaminants That The Air Inside Your Home
Indoor air quality control is very important in minimizing or preventing health risks to humans, livestock and pets. The indoor air quality depends on the type of building, design features, and amount of ventilation. Also, the materials used in construction, moisture levels, and contaminants brought in from outdoors add to the factors. Some of the common pollutants that contaminate indoor air are:
Air Quality Maintenance Tips
Indoor air quality is something that a lot of people don't really give much thought to. But the reality is that it is an important thing to give some consideration to. The quality of air that we breathe in our homes and businesses has a direct impact on our overall health and well-being. Plus, it can have a significant impact on our energy bills as well. Here are three tips for improving the indoor air quality in your home:
1) Maintain the home's HVAC system
Something as simple as doing regular maintenance on your HVAC system can have a huge impact on the quality of the air that you breathe. As time goes on, it becomes necessary to clean or replace parts of the system. In effect, you get to breathe in cleaner air than before.
If your HVAC system has been around for quite some time, it probably needs a good cleaning. Chances are good that it has accumulated quite a number of dust particles and other debris over time. If this debris isn't properly cleaned out, it will become airborne and circulate throughout your home with every use. Take care of this problem. So get a professional to clean out your ducts once or twice per year.
3) Replace furnace filters
One of the easiest ways to keep your home's air filters clean. Many people don't realize it, but regular replacement of furnace filters is one of the most reliable ways to improve indoor air quality. Furnace filters remove dust, pollen, mold spores and other particulates from the air. In addition to improving your family's comfort, this simple step can also help protect your home's air ducts from excessive wear and tear.
Las Vegas' #1 Air Quality Services
The technicians on our team have more than 50 years of combined experience with indoor comfort services. Thus, we're happy to answer any of your questions so that you can make informed decisions. You can rely on us for the highest quality of air quality services in Las Vegas and the surrounding areas. All of our work is backed with a 100% customer satisfaction guarantee! At The Cooling Company, we offer highly personalized services to our Las Vegas customers. We're EPA certified and dedicated to staying current with the industry.
Call Our Office Today To Learn More About The Air Quality Services We Offer To Las Vegas Residents!