Premium AC Replacements in Las Vegas
Out With The Old, In With The New. We can take care of it!
Your HVAC system is one of the largest investments you make for your home or business. So you want to get as much out of it as possible. However, there will come a time when you have to replace it, no matter how well it has been maintained. So it's never too early to start thinking about your AC replacement cost.
If you're looking for AC replacement in Las Vegas, NV, call our experienced team at The Cooling Company! We have many years of experience installing and replacing air conditioners in homes and businesses, and our results speak for themselves.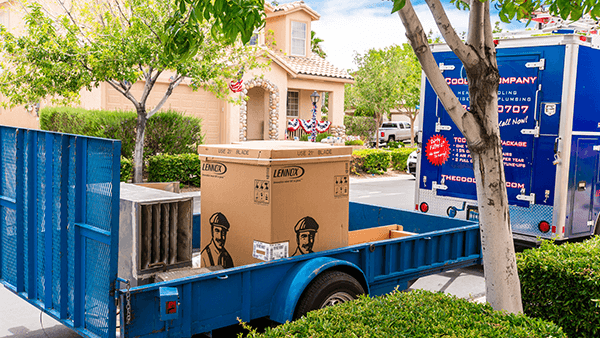 We've put together a list of factors you should consider when deciding to repair or upgrade your HVAC system, along with questions you need to ask when purchasing a new unit.
In general, it's time for an upgrade if:
Your AC unit is over 10 years old
Your energy bills keep going up
The repair costs exceed half the price of a new system
Your spaces have uneven temperatures
A brand new air conditioner means you spend more money upfront than you would for repairs or a replacement part, but you will save money in the long run due to more efficient energy usage.
Las Vegas AC Installation – What You Need to Know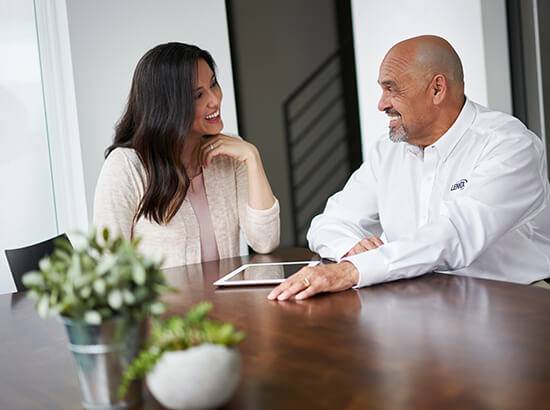 Replacing your current AC system or HVAC unit is a significant purchase. What size unit will be the most effective for your home or business? How do you know you're getting the most energy-efficient system for your money? And what factors into your installation cost?
At The Cooling Company, we will guide you through the AC replacement process in Las Vegas with integrity and honesty. After considering factors like those listed below, we will recommend a system that delivers the heating and cooling you need for a price you can afford.
Building Size
Load Calculations
SEER Rating or season energy efficiency rating
EER Rating
Efficiency Rating
Estimating Your AC Replacement Cost
The average lifespan of an AC unit is about 15-20 years, which means that nearly every homeowner will need to replace their air conditioner at some point.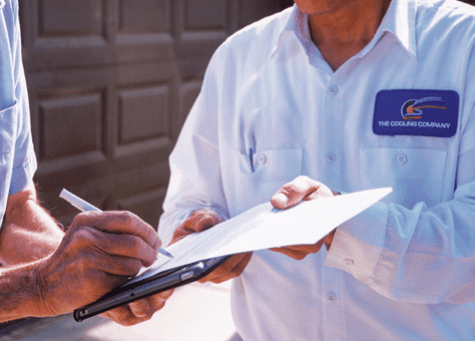 When our HVAC contractor arrives at your home or business, they will measure the square footage of the property and carry out load calculations. After the assessment is complete, the contractor will recommend the best system type and size for your space, along with recommended steps or upgrades such as:
Repairing cracked or damaged ductwork
Resealing windows and doors
Repairing wall cracks that might allow conditioned air to escape
Replacing the insulation in the attic and crawl spaces
These preventative steps set the stage for an ideal operating environment for the new system.
AC Replacement Cost: The Ductwork
Depending on its condition, your ductwork may have to be replaced. Some duct systems fail to move air efficiently because they are too short, too long, kinked, or leaking. If your ductwork is not properly sized for the new system or it needs to be cleaned or repaired, we will include the cost in our estimate.
Air conditioning ductwork modification is a job that requires specialized tools as well as a good deal of knowledge and experience. You should never attempt any kind of ductwork modification work without the proper training, as it can be very dangerous. Many people have been killed by plumes of toxic smoke from improperly modified air conditioning systems. And hundreds more have been injured.
The purpose of AC ductwork modification is to increase the efficiency of your HVAC system, while also reducing the amount of noise it makes. The way this is done varies depending on the contractor you hire. But there are two general methods. One involves adding dampening materials to your ducts. While the other involves reducing airflow with mufflers.
Factors That Affect AC Replacement Cost
The following are factors affecting AC replacement cost:
Ambient temperature:
High ambient temperature will increase the energy consumption of the unit.
Roof pitch:
This factor affects the type of condenser required for the system. Flat roofs are difficult to cool, requiring more capacity. Steep roofs are easy to cool, requiring less capacity.
Roof insulation:
Poorly insulated roofs can mean that extra cooling capacity is required to reach acceptable temperatures inside your house.
AC Replacement Cost: What Type of Unit Should You Get?
You have several options when it comes to choosing an air conditioning installation system. Living in Nevada, you will probably want to install a central air conditioning system unless there are varying temperature needs within the same building. In which case you can opt for a ductless mini-split set-up.
Common choices include:
Split air conditioning systems
Packaged systems
High-efficiency systems
Heat pumps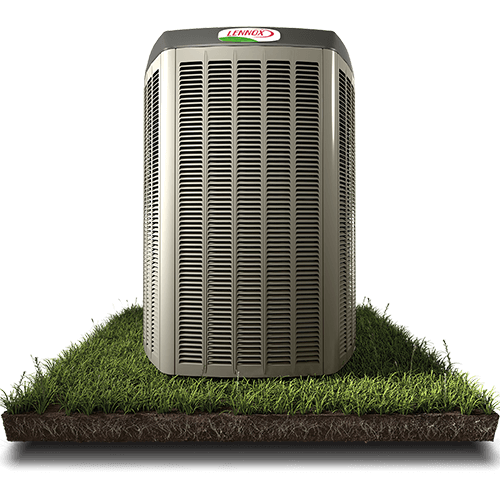 Split Systems
Home Comfort For You
Our Split Systems have every component you need for your home. Heating and Cooling solutions that fit both your budget and your comfort needs.
Split Systems consist of interior and exterior units that connect via coolant lines. Each one operates as a small air handler, delivering cool air into its zone only when needed.
Packaged Units
All-In-One Solution
Packaged Units are the perfect solution to install outside, packing all you need for heating and cooling in a convenient box. If your home is low on space to install a furnace or any of the other parts needed for a system, this is the perfect solution for you!
Packaged Units contain all of their parts in one outdoor unit, making them a good choice if your building doesn't have a basement or crawl spaces.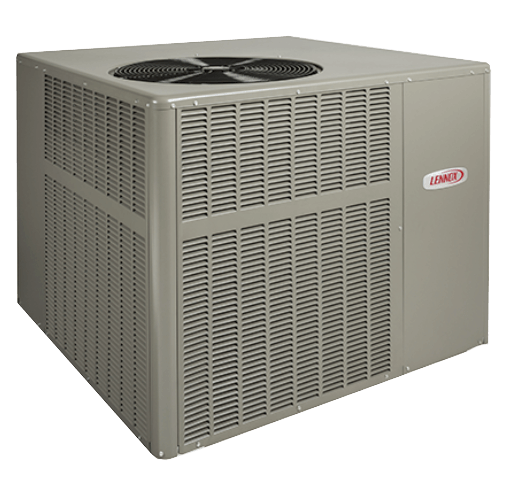 We have the perfect system for you. And at the best AC replacement cost!
Frequently Asked Questions (FAQs):
Q. What are the signs that my air conditioning needs to be replaced?
A. You might need your AC unit to be replaced if it's over 10 years old, if it's been making strange sounds, or if you notice a significant drop in the temperature inside your home during the summer months.
Q. How do I know that a new air conditioner installation will save me money?
A. New air conditioning units have more energy efficient features than older models. If you have an older model, a new one may save you a few hundred dollars a year on your energy bill depending on how much time you spend at home and how many hours the air conditioner is on each day.
Q. How do I know if I should hire a professional to replace my air conditioning unit?
A. Hiring a professional may be the best option for you if you want to be sure that everything is installed properly and safely, especially if you live in an older home where the wiring isn't quite up to date. A professional is also likely to make sure that your new unit works with your existing ductwork and doesn't require any additional modification to work properly.
Looking for Something Else?
Get to Know our other HVAC Services.
Repair
Whenever something fails with your system, our HVAC technicians will be there for you. We will provide the expert HVAC replacement or repairs you need to get back to cooling your home in a flash!
Maintain
Our maintenance options are unlike the others. We focus on comprehensive inspections that help keep your heating and cooling system running at optimum levels year after year. In effect, counteracting your AC replacement cost.