We're Proud To Partner With The Leader In HVAC Innovation And Customer Support!
As a Lennox Premier Dealer, we are expert HVAC professionals that are trained to take care of any comfort issue that might present itself. To put it simply, we're the best of the best of the best.

Our team of technicians has been trained to deliver a level of comfort and service that will most definitely exceed your expectations. We know that our actions will speak louder than our words, so instead of just telling you about our work, we will put it to practice when you contact us and schedule a service with us.
We've partnered with Lennox to be able to provide some of the best products that are available in the industry, covering all the needs our customers might have. From heat pumps, to air handlers, and everything in between, we trust Lennox to provide only the best components for the perfect system.
In order to become Premier partners, Lennox recognizes we consistently surpass our customer's expectations when we design, install and maintain HVAC systems you can be proud to own.
Lennox has a long history in the AC industry, which has allowed them to be pioneers in many aspects related to efficiency and quality. Read a little about what they have accomplished, and why we're so proud to be able to work with them.
Good Housekeeping Commitment
The Good Housekeeping Consumer's Policy has been published in every single issue of the magazine since it first started in 1909. The policy states that, if a product bearing the seal is found to be defective within two years of purchase, Good Housekeeping will replace the product or refund the homeowner for the purchase price.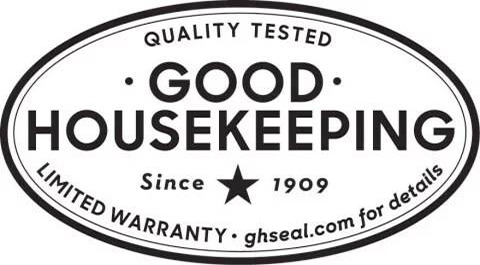 That's a big commitment, which is why the Good Housekeeping Seal is only granted to products that pass the Good Housekeeping Research Institute's evaluation. It's not a coincidence that many of the Lennox heating and cooling products we offer carry that seal and, along with it, the promise of the consumer policy.