Great Service For Great People
Our family of experts is passionate about providing quality, honest, and trustworthy HVAC services. With over 50+ years of combined experience, and over 7 years serving the Las Vegas and Southern Nevada Communities, we are proud to be your go-to heating and cooling service company.
Family Owned – Family Values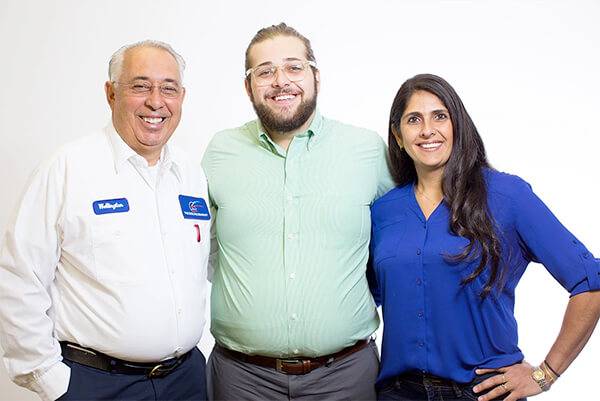 The Cooling Company is family owned and operated. We embrace family values and strive to support those growing families in our community.
We seek to form long-term relationships with our clients. Therefore, we perform above and beyond customer expectations on every job.
Here at The Cooling Company, we are so confident that you will be happy with our service that we provide a 100% Customer Satisfaction Guarantee on every job. Our goal is to become your go-to HVAC service provider for all of your air conditioning, air quality, and in-home comfort needs.
Expert Technicians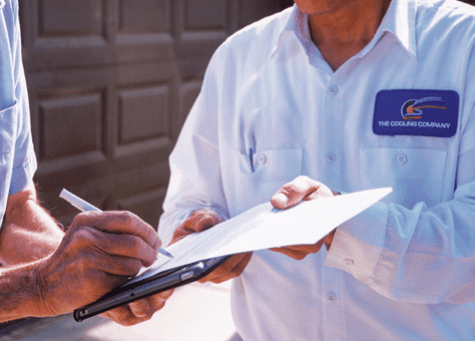 As Lennox Premier Partners, we have a commitment to only hire skilled technicians who have the abilities and knowledge to provide the best possible service.
Our EPA certified technicians go through an extensive interview, background checking, and training process to ensure that only the best are stepping foot into your home.
This way, we can make sure that our company is represented by only the most capable technicians you will ever find.
Drug & Alcohol-Free
We make sure that our entire staff are drug and alcohol-free before stepping into your home or providing you support with your comfort needs. We take the safety of your family, your home, and your loved ones incredibly seriously.
All of our potential employees go through a sequence of background checks to ensure we only have the very best and most reliable team members out there. That is OUR guarantee from our family to yours.
Risk-Free Guarantee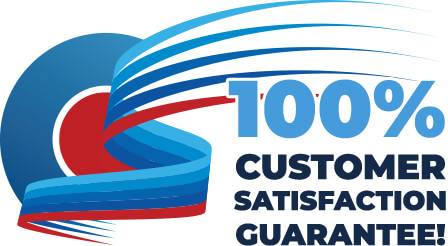 If you are not 100% satisfied with our services, then our job is not finished! We care about your home and we guarantee only the very best services to make sure that all our customers are satisfied once our job is done.
That is why we offer our 12-month buy-back guarantee! If you aren't satisfied with the system you bought, with our service, or with any detail at all, we will buy the system back from you for its entire value.
In fact, we will help you coordinate the purchase of a new system with the company of your choice after we buy the system back from you.