AC Repair In Las Vegas NV
Need Fast and Reliable AC Repair Near You?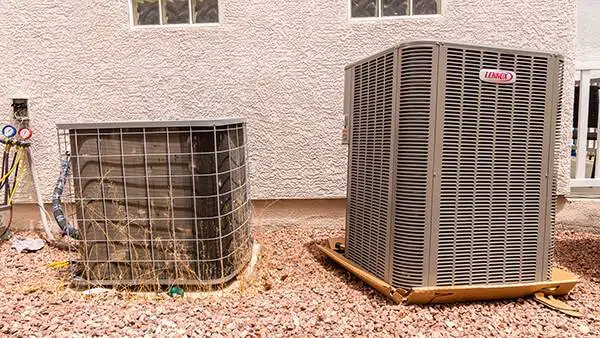 The Cooling Company (TCC) is a family-owned business. We not only embrace family values in all of our transactions, but we also support the growing families in our community. We aren't in this business for one-time air conditioning repair. Instead, we aim to form long-term relationships with our clients in the Las Vegas area. We aim to perform above and beyond our customer's expectations for every job we do.
You can count on us to provide the highest quality AC repair in Las Vegas and surrounding areas. Given the life-threatening heat, we receive many summers, you need your air conditioner in good working order. We know emergency repairs don't always fall during regular business hours. So we offer same-day service for estimates, repairs, tune-ups, and other HVAC services. While our regular hours are 8 am to 5 pm, we have technicians available for emergencies 24 hours a day, seven days a week. It's imperative that you can trust your technician to do it right the first time. That's why clients choose us.
The Leading AC Repair Team
With decades of combined experience, our team of experts is passionate about providing the highest quality work in an honest and trustworthy manner. We take pride in being your go-to cooling service company. We are so confident you'll be pleased with our air conditioning repair service that we offer a 100 percent customer satisfaction guarantee on every job we do. We want to be your preferred service provider for all your air conditioning, air quality, and in-home comfort needs.
As part of our pledge to you, we're not only proud Lennox Premier Partners, but our skilled EPA-certified technicians can work on any AC unit. We're committed to hiring only technicians with the abilities and knowledge to provide the best possible service. They go through an extensive interview, a sequence of background checks, and a rigorous training process to ensure that only the best and most trustworthy step foot into your home.
Signs Your Home Needs AC Repair
Common Causes For AC Repair Work
Air conditioners in Las Vegas, and the surrounding, areas work as hard or harder than almost anywhere on Earth. Because of heavy use and other factors, there are several common reasons for AC repair. Good news! That's where we come in. We can quickly diagnose the problem and jump right in to fix it, so you don't have to worry about staying cool in your home.
Some common problems we often see with faulty AC units include leaking refrigerant, frozen coils, or faulty thermostats, but there are many others. Take a look below for a condensed list of the most common problems.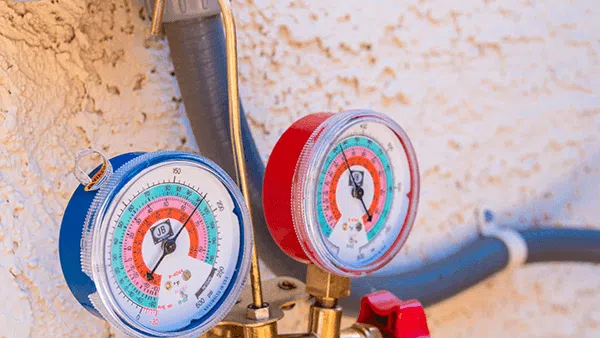 Common Sources of a Refrigerant Leak:
Your Las Vegas Home Needs a Functioning AC Unit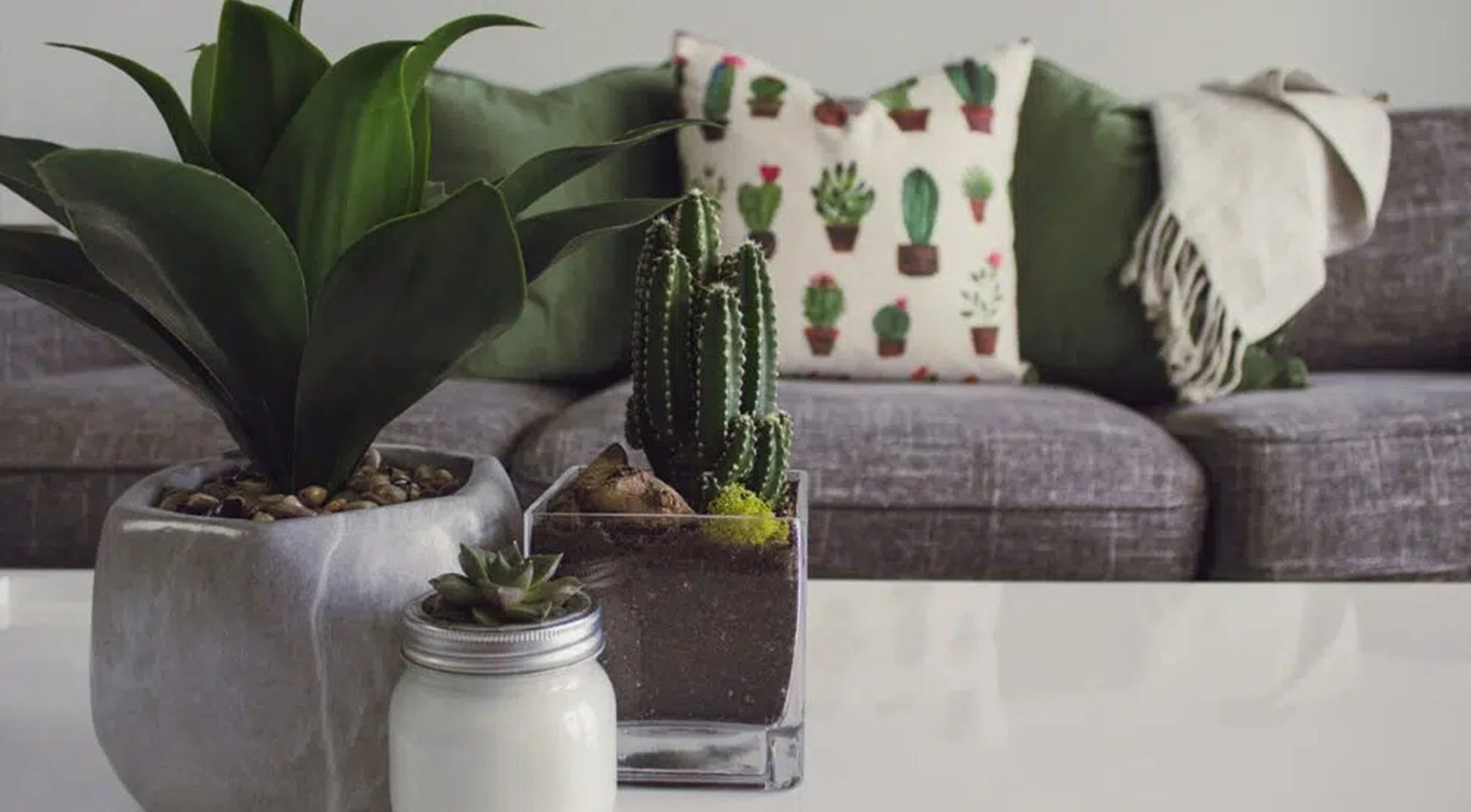 Despite the intense and sometimes dangerous heat, we experience in Nevada, the central air conditioner is one of the most often overlooked details in a home. Most people wait until something major happens before thinking about calling for AC repair services near you. However, waiting for a catastrophic failure usually requires a total replacement. Ironically, a repair or routine AC services could have saved the HVAC system.
It's important not just to maintain a functioning AC unit but to have repairs performed as quickly as possible. Delaying AC repair service can affect the unit's lifespan.
Below are some primary reasons to maintain a routine maintenance schedule.
You want your central air conditioner to last as long as possible because replacement can cost money. However, getting regular inspections and maintenance is the right choice to maintain a healthy AC.
Procrastinating on maintenance means your unit could:
Even if you feel like the system is running properly, having it inspected every so often doesn't hurt. Our technicians will perform a thorough inspection to ensure you don't encounter problems later when the unit is most needed. Keeping your central air conditioner running properly isn't just a wise move financially, but it's also an investment in your most precious possession, your home. So schedule a service every year.
Reduce Cost and Extend The Lifespan
Running a central air conditioning unit when it's not functioning properly will lead to higher monthly energy bills. However, regular maintenance can help prevent high energy costs and extend the lifespan of your unit. Just like you take your car in for regular servicing, your AC unit requires the same type of constant care. An AC unit is an expensive machine that will break down if not properly maintained.
If you notice your unit needs minor repairs from time to time, it might be a good idea to keep a log of these events. Take note of when and how the issues were resolved. This will help determine what's causing specific problems. It will also give you better insight into when to call a technician to repair or replace the unit.
An installation of a new unit might be the best option to give you:
Clean Air Means Better Health
To keep your family, employees, or customers healthy, they need to breathe clean air. When an AC system becomes clogged with dirt, dust, bacteria, and other pollutants, it may lead to various health issues. This is particularly true when pre-existing conditions like allergies or asthma are present.
The Cooling Company will ensure the dirt and bacteria are removed effectively. You can trust our professionals to leave only clean air circulating around your home or business. Keeping the AC clean eliminates dangerous mold and bacteria that accumulate in the unit. It will also make the air smell better. Remember, if you ever smell any unpleasant odor from the system, contact us immediately to check the condition.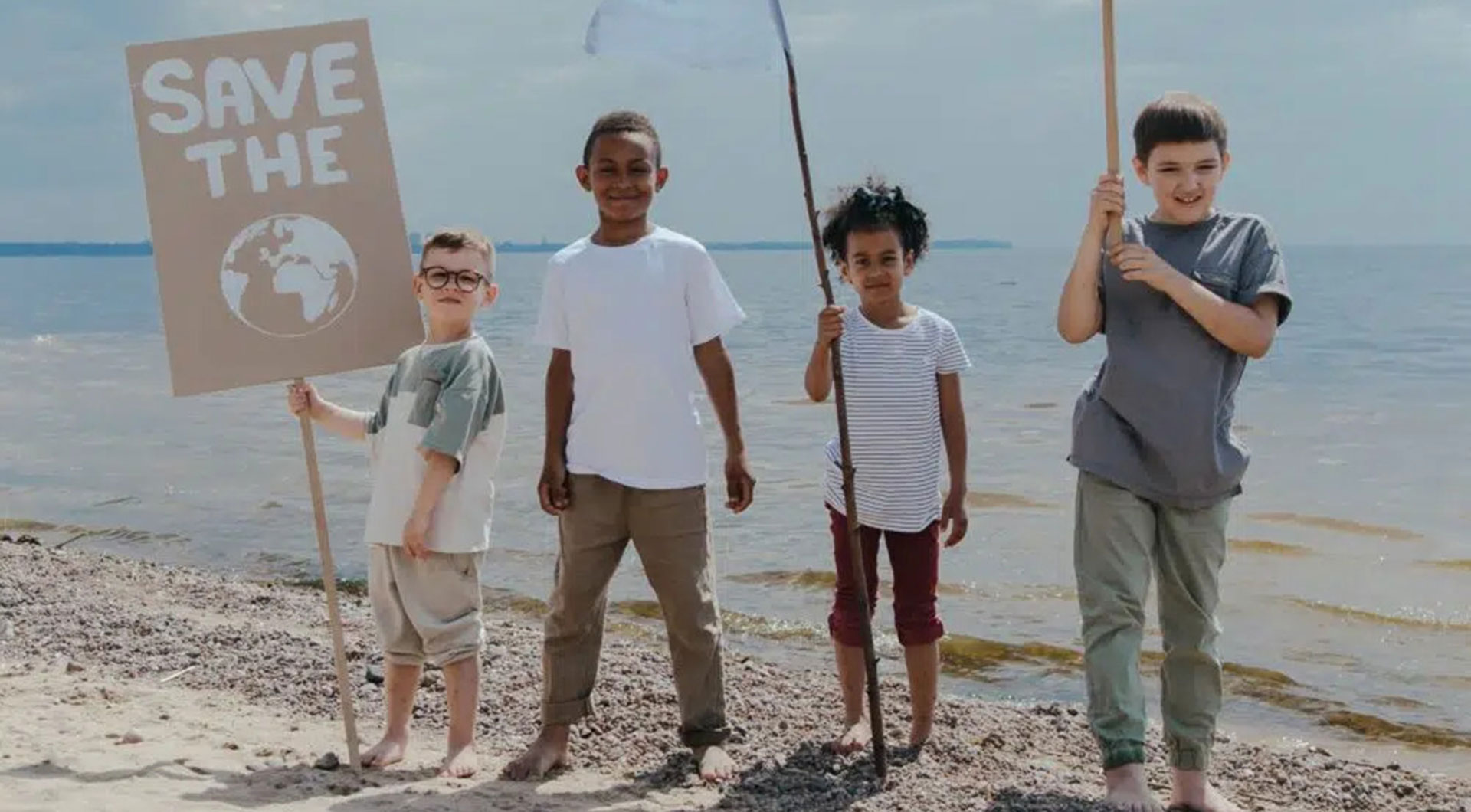 Refrigerant leaks release hydrofluorocarbons (HFCs) into the atmosphere. HFCs are artificial greenhouse gases attributed to climate change. They are known to create a rise in the Earth's temperatures.
Living in Las Vegas, the last thing we want is rising temperatures, right?
When your air conditioner is suffering from problems, it may also include a refrigerant leakage that is extremely harmful to the environment and promotes global warming. If you don't regularly have your unit serviced by a professional, you may not be aware of this problem. Technicians can also help recycle these gasses, so they aren't leaking into the environment.
Comply with the Manufacturer's Warranty
Not all manufacturer's warranties are the same and are based on varying conditions. In addition, some warranties may require the owner to engage in regular servicing to ensure the unit stays in good working order. To prevent voiding your warranty, knowing the conditions and having your unit serviced by a trusted technician is essential.
Protect Other Areas of Your Home
Your air conditioner is also keeping other parts of your home safe. Imagine what would happen to the interior of your home if it was allowed to reach temperatures of 120 degrees or more. That's not a pretty thought, is it? Melting candles would probably be the least of your worries. Don't let that happen. Instead, contact your trusted AC repair company to schedule an inspection, so your unit remains in optimal condition.
This one is pretty self-explanatory. You don't want to suffer from extreme heat in your home or office. This makes a maintenance call that much more critical. If your system fails in the middle of summer, it can result in unexpected repair costs that may be expensive. It also means you aren't enjoying cool air during hot temperatures.
Avoid DIY Repairs. Call the Experts!
Although it's fine to do some basic checking of your unit, performing any repairs yourself can be very dangerous. Given the high-energy currents and moving parts, it is better to call the professionals. We are the go-to AC repair, so don't hesitate to get in touch with us for help.
We care about your home and office. Therefore, we guarantee only the best services to ensure all our customers are satisfied once the job is finished. This is why we offer an entirely risk-free guarantee to ensure your satisfaction with our professional AC repair. Our job isn't finished if you're not 100 percent satisfied. It's as simple as that.
Prevent Repairs with a Residential Maintenance Plan
Many homeowners run their AC without proper maintenance. This notoriously leads to a call in AC repair and paying more in the long run. It's critical to keep your AC unit running in the best shape possible. Just like maintaining your automobile with regular servicing to prevent costly breakdowns, we offer four types of HVAC maintenance plans to keep your air conditioner running at optimal performance levels for safety and efficiency.
Trusted AC Repair in Las Vegas for Over 10 Years
We've been leaders in AC repair for more than ten years. We continue to grow, thanks to a family of faithful customers who rely on us to keep them cool. We want to invite you to become one of them. Visit our website or give us a call today to schedule AC repair. We would be happy to help, and we look forward to welcoming you into the family.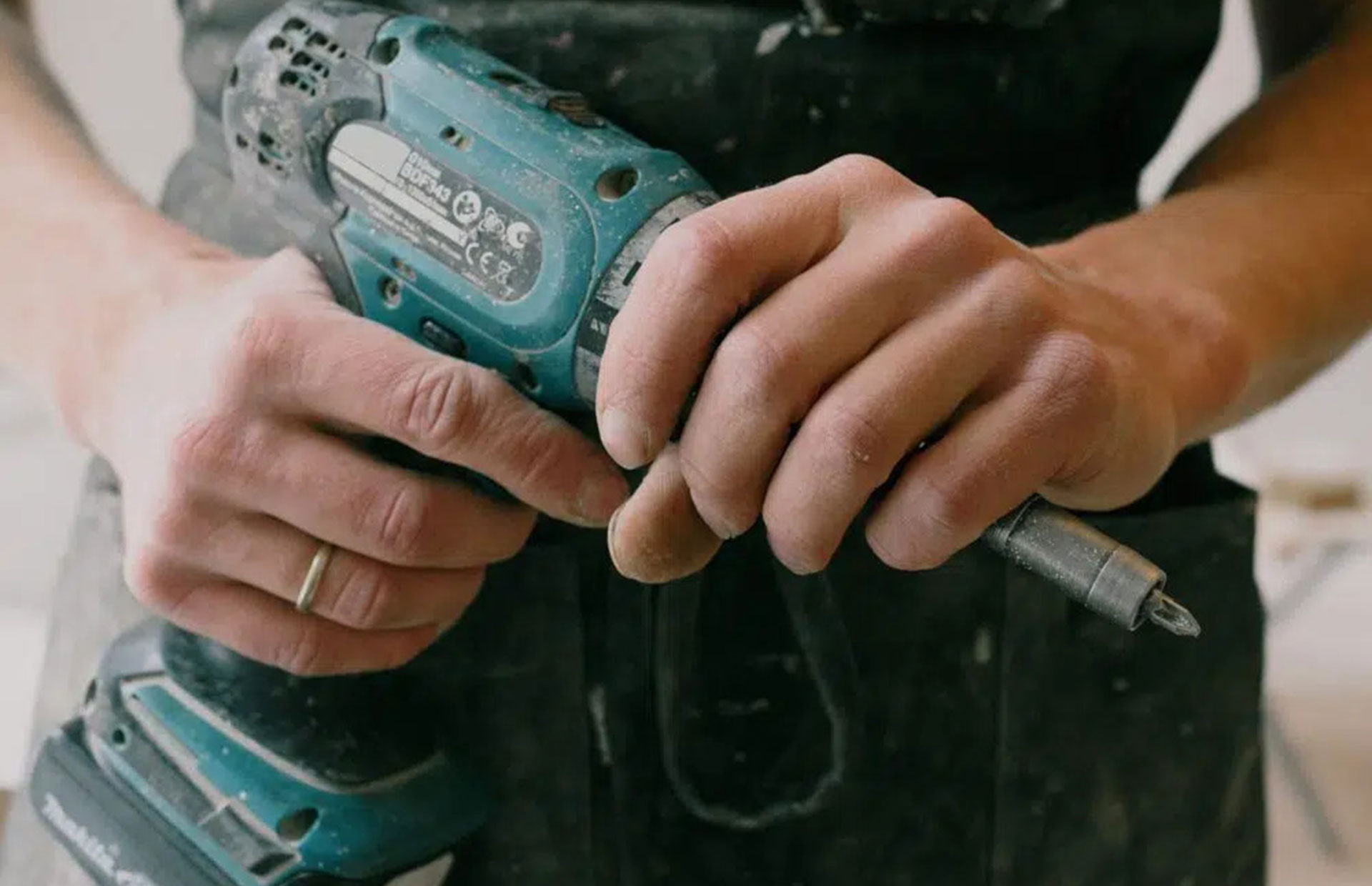 While our regular hours are from 8 am to 5 pm, we typically offer same-day service for things like estimates, repairs, tune-ups, duct cleaning, and various other HVAC services. We also have technicians available 24 hours a day, seven days a week, for any emergencies. Our technicians can repair your air conditioning system within a week of your scheduled estimate.
Any time your AC unit acts abnormally, you should call us immediately. Anything that seems unusual is a good reason to call, including warm air blowing when the AC system is running or utility bills dramatically increasing when your usage habits haven't changed.
It's never a bad idea to get to know your AC system, so it may be helpful in some circumstances to check out a few things before calling us. If you choose this route, you can start by checking that there's no blockage in the HVAC unit. Next, make sure the unit is powered on and set to a cycle-provoking temperature. You may also want to check the thermostat, as it may be running out of battery power or experiencing a connection issue. Finally, report any unusual smells, sounds, or changes in appearance to the technician. If you're unsure what to do, it's usually best to shut off your system until a technician gets to your home for the inspection.
It all depends on the temperature of the air entering in. An air conditioning system's temperature is directly related to the air entering the return ventilation path. The air from your vents should be between 15 and 20 degrees cooler. Don't forget these ranges may vary depending on the humidity present in the air. Be sure to wait at least 20 minutes after the unit starts working to compare the cooling levels.
A frozen AC unit is usually suffering from restricted airflow. One thing you can check yourself right away, if you notice this condition is the AC filter. The air return may have become accidentally blocked, or it could be suffering from a refrigerant leak. If you're unsure what to do, call us, and we can help walk you through this. Remember, before a technician comes to your home to inspect this type of problem, be sure to turn off your unit and allow it to thaw.
If your system is over 13 years old, we recommend replacing it. Like all technology, HVAC equipment ages, and its efficiency will dramatically decrease as it ages. Like all technology, more efficient equipment is constantly being introduced in the marketplace. Air conditioning units are measured by the Seasonal Energy Efficiency Ratio (SEER). SEER rates the cooling output of the AC over an average cooling season divided by the energy used in watt-hours. The highest SEER ratio is 21, and we recommend keeping your system operating at a minimum of 14 SEER. However, we prefer a minimum of 16 SEER because we know that technology is moving at a very fast rate. If you have any doubts about your system's SEER rating, give us a call and we'll come check it out. We can give you the best recommendations and present you with all the available options. It's critical when considering whether to replace or repair your system that you make the best investment decision for your home or business.
We can help you obtain any replacement parts needed for repairs. We may even have it in stock, depending on the part you need. We have years of experience in air conditioning repair. We offer a money-back guarantee with competitive prices. We know during our hot summers, customer service needs to be a top priority. We are staffed with HVAC technicians who are trained in preventive maintenance, AC repair services, emergency services, and installation of new AC units. We are available to help find solutions not only for commercial clients but also for homeowners. Call us today.