Heating Company in Las Vegas, NV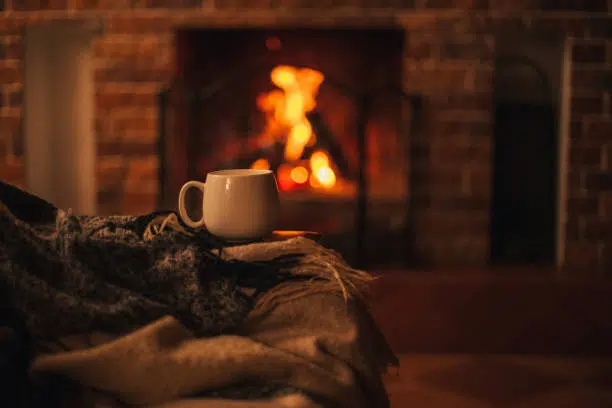 Best Furnace Contractor Near You
If you live in Las Vegas, Nevada, look no further than The Cooling Company as a heating company near you.  Established in 2011, we serve the people of Clark County year-round and have what it takes to keep you warm in your home all winter long.
Let us provide you with professional, detail-oriented service! Heating repairs, installations, and maintenance are no problem for our highly skilled team of technicians, installers, and comfort professionals.
Whether your heating system needs some seasonal maintenance or a fast repair, or you're ready for a new heater altogether, you can feel great turning to our team to be your heating company in Las Vegas!
Why Choose Our Heating Company in Las Vegas
We're Proud to Say Our Heating Company Has:
Our technicians are really something, too! Each HVAC technician at our heating company undergoes an extensive background check and training process. In addition, we ensure that they are drug and alcohol-free before entering anyone's home. That means in addition to being skilled heating professionals, we've also selected them for being friendly, personable, and ready to exceed your expectations for service.
Being A Family-Owned And -Operated Furnace Company, The Cooling Company Treats Our Las Vegas Customers Like Friends. There's No Such Thing As Generic Service With Us!
Heating Services We Offer
At our Las Vegas Heating Company, we take pride in providing a comprehensive range of heating services to meet all your needs. Our offerings include professional heating system installation, reliable repairs, routine maintenance, system upgrades, emergency services, and solutions to enhance indoor air quality.
Count our heating experts to keep your home warm and comfortable throughout the year.
Best Heating Company for Repairs
Leave any heating repairs, large or small, to our enthusiastic team. We can easily find and fix your problem, whatever your system's make or model may be. Not only that, but you can also call our furnace company any time and any day for emergency repair services in Las Vegas. That's right! We're available 24/7 to handle your heating repairs in Las Vegas! Our highly skilled technicians will take the time to quickly and accurately diagnose the problem with your heater to best resolve the issue. Count on us to use only the best replacement parts for our repairs and to do a stellar job repairing your heater to normal operation. We work fast to restore your comfort. After all, your family's indoor comfort is our job!
Call Us for Furnace Repairs to Fix Your:
What Is an HVAC Heating System?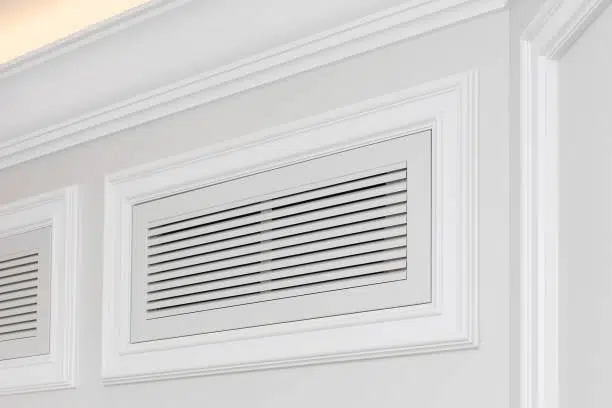 As a homeowner, your heating system is the most important thing in your house. Most people don't realize that their systems are actually quite simple to understand and even easier to maintain.
So let's get down to it: What is your heating system? Your heating system is a combination of two main parts: the furnace and the ducts. The furnace burns fuel to produce heat, which then gets pumped into your home through a network of pipes called ducts. These ducts carry hot air throughout your home so that you can stay warm during those cold winter months.
You might have heard the term "heating system" before and wondered what it meant. The heating system is a series of pipes that run through your home, providing warmth to different areas. It's probably not something you think about much. You just turn on the heat, and when it's cold outside, you get warm air coming out of your vents.
Heating systems only work with a lot of hard work behind the scenes to keep them running smoothly. That's why it's important to know what's going on with your heating system and how to take care of it so you can ensure it keeps working well for years to come!
An HVAC heating system is a mechanical device that provides heat for your home.
It has three main components:
A furnace burns fuel to provide heat and exhausts that heat into your home through fans.
A duct system carries the heated air from the furnace to vents in your house so it can be distributed throughout the space.
An air conditioning system uses refrigerants to cool down the air from your vents in hot weather, so you don't overheat!
It would help if you got a yearly tune-up from a professional HVAC company. Unfortunately, many consumers only start thinking about getting a heating tune-up when they notice their home heating system isn't working as well as it used to. If you think your furnace is running more than usual or if you're noticing that your house is getting colder than usual, these are both signs that it's time for a tune-up.
If you start thinking about getting a heating tune-up before any of these symptoms arise, that's great! However, we encourage you not to procrastinate when it comes to routine maintenance. Routine HVAC maintenance will prevent major problems and save you a lot of money in the long run. So don't wait until it's too late!
If you have a boiler, a furnace, or a heat pump, you should think about getting a heating tune-up when:
Your furnace is making loud noises
You notice that the temperature in your home feels colder than usual
You notice that your bills are higher than normal
You smell or see smoke coming from the equipment or any other odd odors
When you start to notice that your heater or heat pump is not as efficient as it used to be
Your heating system has been running for an extended period of time without shutting off (more than 3 hours)
Your air conditioning unit has stopped functioning properly, but you're not sure why it's not working as well as it used to
The temperature in your home is not comfortable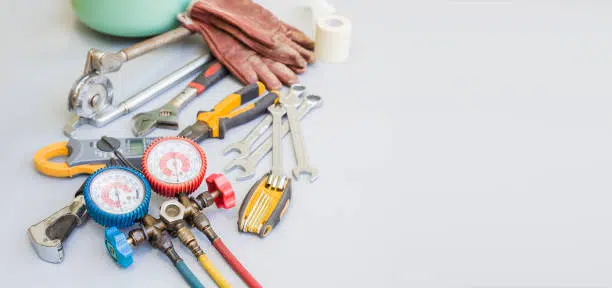 A furnace tune-up is a maintenance check you can schedule with your HVAC professional. It's a great way to get your system running at peak efficiency and is usually pretty affordable.
A furnace tune-up typically includes the following:
When you're considering whether or not to have your HVAC system tuned up, there are a few things you can expect.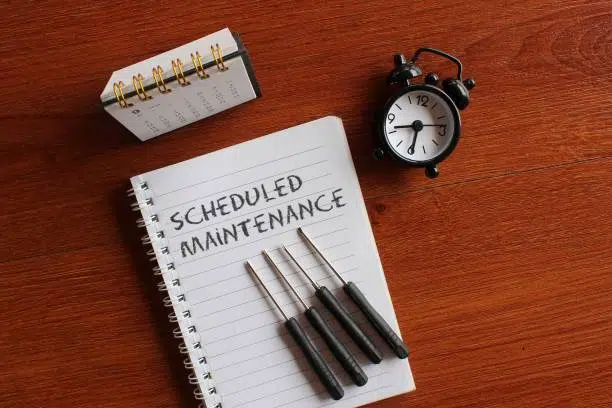 A furnace tune-up is a maintenance service that can help your heating system run efficiently, so you don't have to worry about it breaking down during the coldest days of winter.
Here's what you can expect from an annual furnace tune-up:
A thorough inspection of your entire HVAC system
Cleaning and lubricating all moving parts of your furnace, including the blower motor, fan blades, bearings, air filters, and registers
Checking for any leaks or damage to the ductwork and insulation in your home's walls, floors, and ceilings where hot air enters and exits the house
Testing of thermostat accuracy against a mercury thermometer placed in several different spots inside the house (not just near the thermostat).
Adjustment of refrigerant levels as needed using an electronic vacuum gauge that measures suction pressure within each circuit throughout each zone or zone group
Skillful Heating Installations
Is your system breaking down too often? Has your heater reached the end of its 15 to 20-year life span? Then it's time to replace it. Our team can present you with numerous high-quality heating systems that will work great in your home.
Trust us to help you determine the best options for a new unit and present you with the latest and greatest in heating. We will provide you with a heater you'll love for many years to come. Whether it's a new AC or furnace with incredible heating performance or a heat pump for energy-efficient home heating, count on us to install it with ease.
Every heating system we install is backed by a 100% risk-free guarantee, not to mention our warranty and the manufacturer's parts and labor warranties! North Las Vegas residents can't go wrong with our heating company for your installation or replacement. Additionally, you'll be happy to hear about our 12-month buy-back guarantee! Flexible financing options are available on approved credit.
You need at least an annual heating tune-up in Las Vegas and surrounding areas, and our Platinum Maintenance Plan provides just that. That's not all, of course! The benefits are plentiful. Expect great service within 24 hours of calling and a 15% discount on any repair.
Here at The Cooling Company, we're often asked how soon we can schedule a visit to a home or business within the Las Vegas Valley. It's our goal to perform air conditioning and furnace repair services within 24 hours, and we're often able to perform them the same day.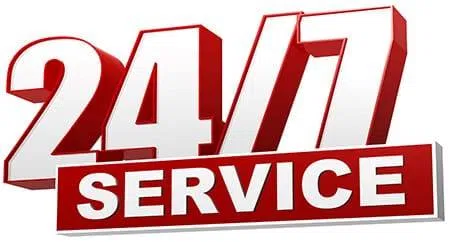 Just like a car, your HVAC system needs a tune-up from time to time to "keep it out of the shop." A semi-annual inspection is an excellent way to make sure your HVAC unit is running at optimum levels year after year.
With our Platinum Maintenance Plan, The Cooling Company can also perform a one-time emergency HVAC tune-up on your system to prepare you for the season ahead. Depending on which residential package you choose, you can also get between one and four free air filter replacements. If you need us to come in for an emergency over the weekend or on a holiday, we'll absolutely do so. Of course, you can count on our team for heating maintenance whether or not you are a Platinum Maintenance Plan member!
Contact Our Las Vegas Heating Company Today
Don't let the cold get the best of you. Contact our heating company near you in Las Vegas, NV, today to schedule your heating service. Whether it's installation, repair, or maintenance, we've got the expertise to keep your home cozy and warm throughout the winter months. Get in touch with us now to experience top-quality heating solutions tailored to your needs!
Las Vegas residents not only count on The Cooling Company as a heating company but also for the best in air conditioning services! Call today!