The #1 Furnace Replacement Team in Las Vegas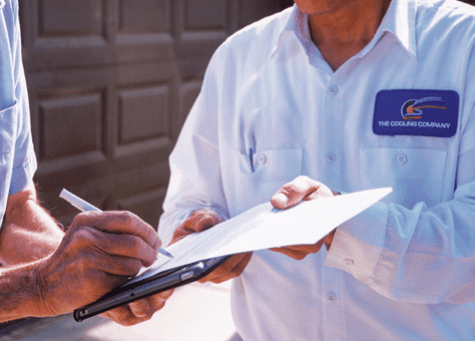 The Cooling Company is known for our first-rate furnace replacements in Las Vegas, NV. If you're pondering getting a new heating system, try us out! There's no harm in doing so. We can inspect your system, no matter the make or model, and make an honest recommendation. We even offer free, no-obligation heat pump and furnace replacement estimates. That's why so many homeowners have trusted us with their heating installation projects in Las Vegas. Our highly experienced and knowledgeable team is proud to be a source of low-pressure information you can use to make a decision that is truly right for you and your home.
Know that we:

Began to serve this community in 2011
Became BBB accredited in 2012 and hold an A+ rating

Boast more than 50 years of combined experience
Are EPA certified and care about energy efficiency
Though there are many great brands out there, we specialize in Lennox. We're designated as a Dave Lennox Premier Dealer, which means that we're consistently able to meet high heating installation standards in Las Vegas.
We'll help you find the perfect new heater for your Las Vegas property. Being a family-owned and -operated company means we provide warm, friendly care during every visit. Our technicians and installers have undergone background checks and are guaranteed to be drug- and alcohol-free.
Las Vegas' Best Furnace Replacements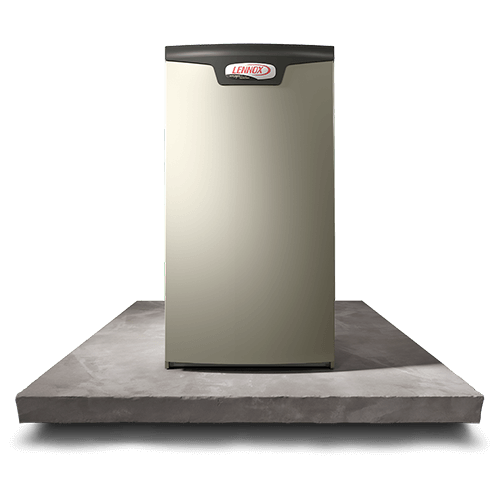 Has the time come for a new heating system in your Las Vegas home? It can be tricky to figure out, but here are some factors to consider. The first is age; a 20-year-old furnace or 15-year-old heat pump is probably on its way out. The second is wear and tear. You'll quickly be alerted to this if your system breaks down over and over despite repairs. Finally, someone may have told you that you need an expensive repair job done. If your repairs are becoming exceedingly expensive, a furnace replacement might be the cheaper route in the long run. Plus, newer heating systems often afford a great deal of benefits that will make the upgrade well worth your while. Advancements in heating technology allow for more efficient operation, lower costs to heat your home, quieter sound levels, and longer equipment lifespans. We're glad to help you analyze your current situation and give you an honest opinion about whether a new heater makes sense for you.
When should I replace my heater?
Every 15-20 years
When repairs cost more than roughly 1/3 the investment of a new system
For higher efficiency, heating performance, and reliability
Current system is improperly sized or installed
You won't need to browse through everything as our team in Las Vegas will help narrow the choices down for you depending on your budget, home size, and heating needs. After all, you don't want to be stuck with an oversized or undersized system. We install a range of both central and ductless systems, all quality models with different efficiencies and features to consider. As for zoning systems, these are an option we can help you weigh the benefits of. We highly recommend them because of their ability to adapt to family members' varying comfort needs.
We even offer programmable smart thermostats for the ultimate in comfort! These create a customized heating schedule and can make micro-adjustments for the most efficient performance possible.
Guaranteed Heating Installations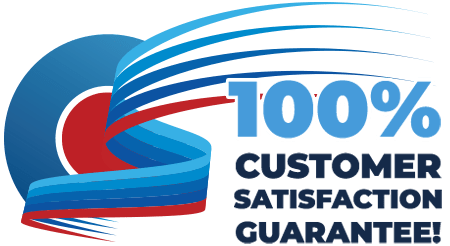 Furnace replacement is something that Las Vegas residents should be completely satisfied with. If they're not, then we buy the system back for its full value and help them purchase a new one from the company of their choice. This forms our 12-month buy-back guarantee. You can have full faith that you'll be completely satisfied with our heating installation from start to finish.
Las Vegas residents find that hiring The Cooling Company for heating installation services is worth it! We also offer heating repairs, tune-ups, and even AC installations and services. Call today for more info!
Take Advantage of our Affordable and High-Quality HVAC Repair Services.
Schedule your appointment with one of our technicians today!