Commercial HVAC Installation in Las Vegas, NV
HVAC Installation Services Near Me
Near Las Vegas & Henderson
If you own a business in or around Las Vegas, your commercial HVAC system is an essential operating feature.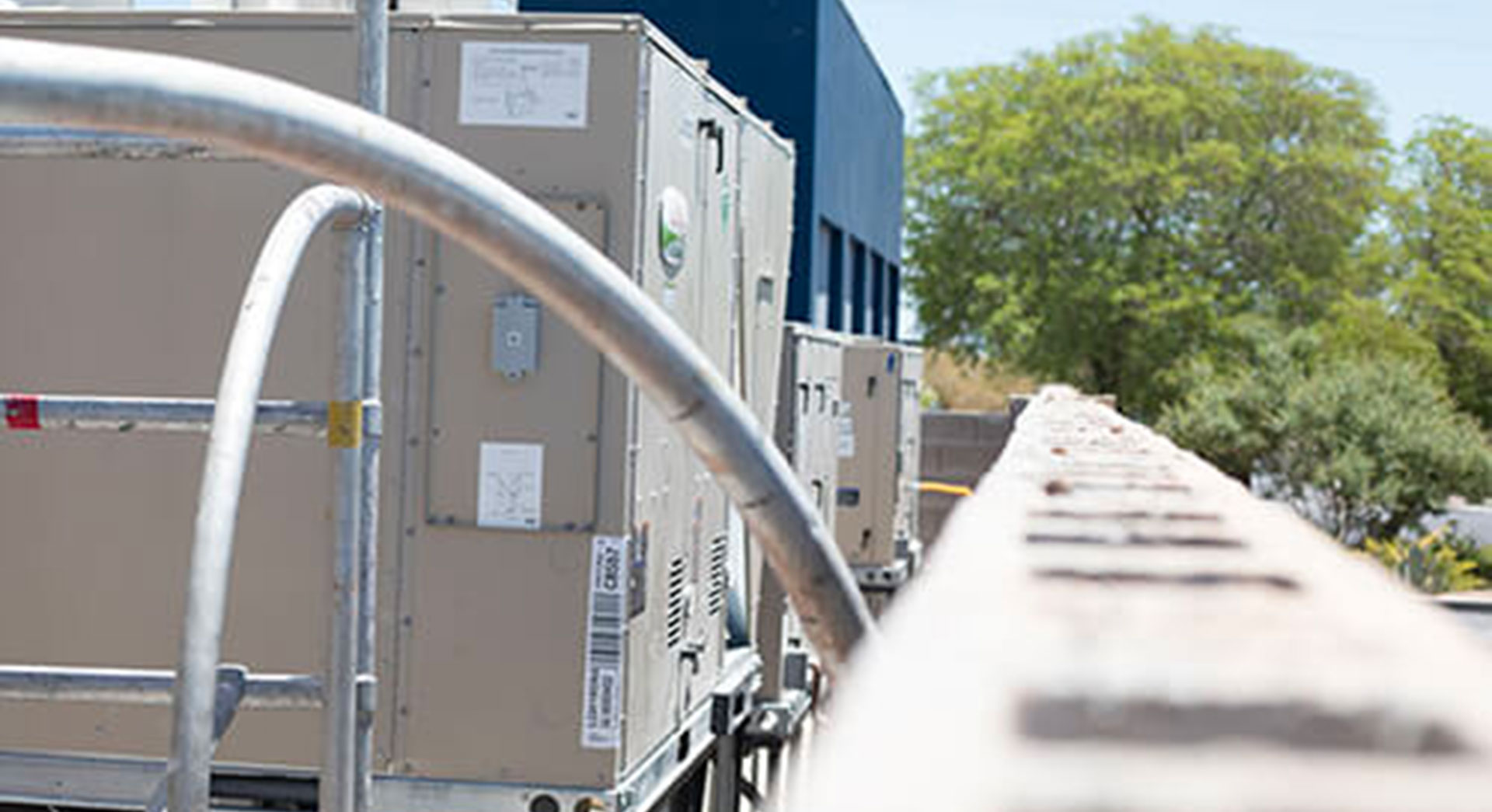 Air quality and climate control ensure that your employees and customers remain comfortable and that any temperature-sensitive merchandise doesn't lose its appearance or freshness.
Whether you need a new commercial unit installed, some value-enhancing upgrades, or an emergency repair that keeps your business flow strong, our HVAC system contractors have the skills and professionalism for commercial HVAC installation services.
We offer a wide range of commercial HVAC services, including those listed below:
HVAC System Installation In Las Vegas
Expert Commercial HVAC Installation Services
The Cooling Company offers HVAC system installation services for businesses of all types and sizes. We can set up a system for a newly constructed building or replace your existing unit.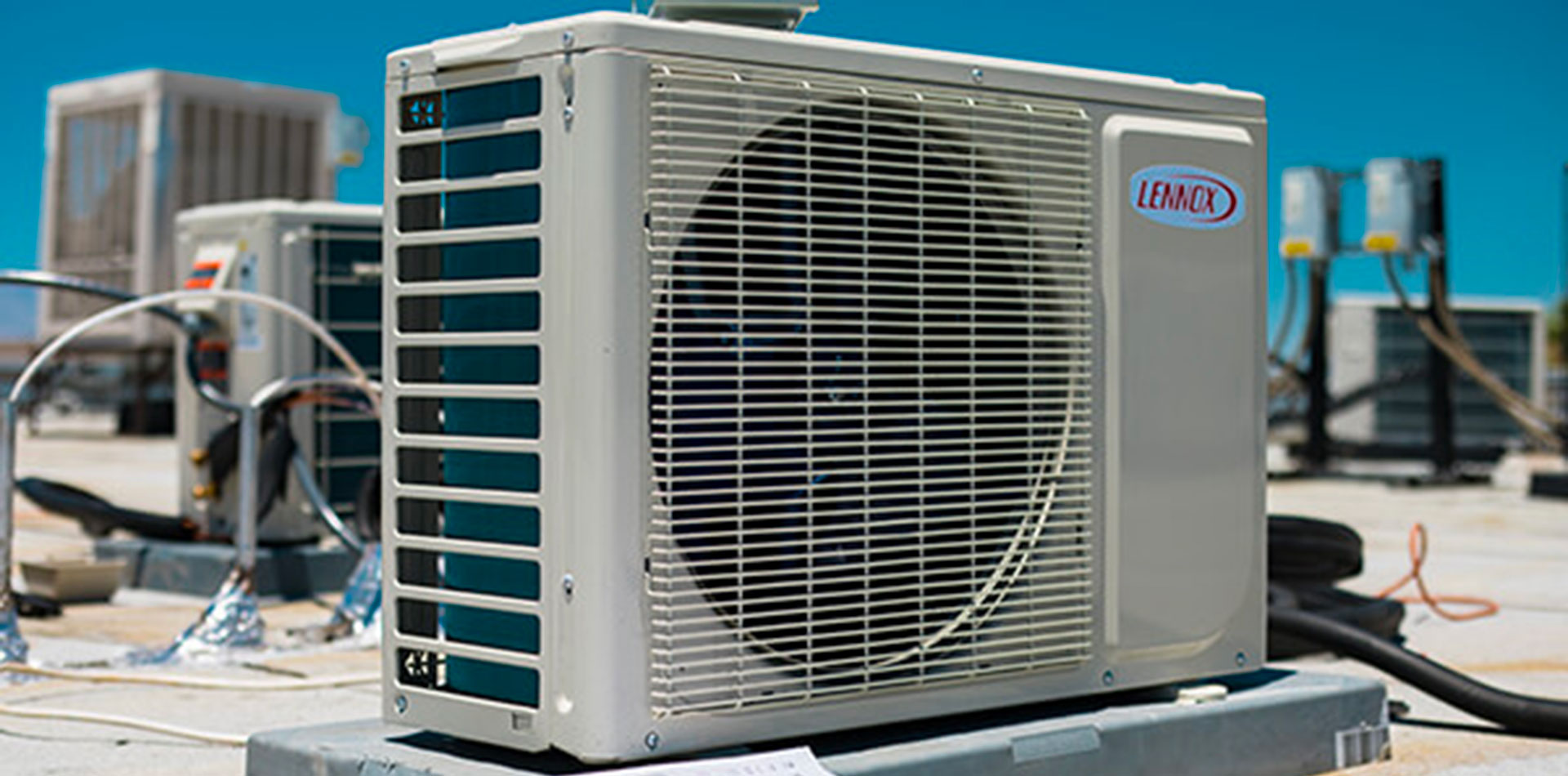 While it's normal to have some fluctuation in heating and cooling costs from one month to the next, a significant and unexpected increase may indicate a problem with your HVAC system. Rest assured that our contractors have the qualifications and experience to complete all necessary repairs. However, replacing a system that doesn't meet today's energy-efficiency requirements makes more sense.
Using our commercial HVAC installation expertise, we will analyze your size and load requirements and recommend the right system for your commercial space. When we install your new system, you will probably notice a sharp decrease in your overall heating and cooling costs since the brands we supply are designed with energy efficiency.
While buying a new HVAC unit entails an up-front cost, you'll benefit from significant cost savings over time because your business uses less energy. In addition, we ensure that the system is installed to run at peak efficiency, prolonging the life of your new investment while saving you money.
If you have questions about commercial HVAC installation in Las Vegas or would like to schedule a consultation, don't hesitate to contact The Cooling Company. We will be happy to give you an estimate for a system that will keep your employees and customers comfortable all year round.
Commercial Heating Installation, Las Vegas, NV
You can't control the weather, but you can take control of your business's climate by ensuring it's energy-efficient. A commercial heating installation can help keep spaces warm and comfortable so you and your employees have an enjoyable place to work.
A commercial heating installation encompasses a variety of heating options, including radiant floor heating systems, boilers, and more. If you're in Las Vegas, The Cooling Company will help you determine your best options based on the needs of your business.
Most business owners don't know much about HVAC or commercial heating installation. They think the system is acting up, call a contractor to fix it, and spend some money. Unfortunately, it is not that simple. You have to understand what you can expect from a commercial heating installation, especially if you are unaware of it.
It's important to note that commercial heating installation is a significant investment. While it is an investment that pays for itself, it still means a company has to put some money out. In this case, companies may be concerned about getting reliable heating while staying within budget. We have financing options and plans to fit your unique heating needs.
Keeping your office or retail space warm is just one part of the equation for an effective commercial heating installation. Our team's heating service contractors will also make sure your system is well maintained to maximize efficiency and get the most out of your investment.
Types Of Commercial Heating Systems
It is essential to choose the right commercial HVAC company. However, it is equally important to choose the right commercial heating system. Several types of heating systems can be used in commercial buildings.
The most common type is a rooftop unit. Rooftop units are ideal for the Las Vegas area. That's because they can be installed on top of buildings to make use of the warm desert sun.
A furnace heats air and disperses it throughout a structure through ducts. There are a few different types of furnaces, but all work essentially the same way. They use gas or electricity to heat air blown through ducts and into the rooms of your business.
A boiler heats water rather than air. Like furnaces, they also use electricity and/or gas to function. Boilers transfer hot water or steam through pipes that connect to radiators or baseboard heaters in rooms throughout your business. While this type of system typically heats rooms more evenly, it often requires longer to achieve the desired temperature.
As the name suggests, a heat pump uses refrigerant to draw heat from outside sources into your building to warm it. This system is usually more expensive than traditional HVAC systems, but it also tends to be more energy-efficient because it does not require fuel combustion.
Factors Affecting Your Installation
Whether your commercial heating installation is a brand-new system or a replacement of an existing one, there are several factors to consider.
The first consideration is what type of fuel the unit will use. Options include electricity, natural gas, and propane. Each has its advantages and disadvantages. However, natural gas and propane are more common in commercial settings because they are more cost-effective than electricity.
Commercial heating installation also requires assessing the needs of the business. For example, do you have multiple floors? Will the system need to be zoned? How large is the space you want to heat? Answering questions like these will help determine the unit size you need.
Our competent HVAC contractor in Las Vegas will answer all your questions about commercial heating installation and recommend the best option for your building. So contact us for a free consultation!
Commercial Ventilation Installation, Las Vegas, NV
Commercial ventilation system installation is necessary for any building where fumes, dust, smoke, or other contaminants are released. These include factories, warehouses, commercial kitchens, and even office buildings. Ventilation systems can protect workers and occupants from health issues due to air pollution.
The steps needed to install a new ventilation system may differ depending on the type of building and how much work needs to be done. In some cases, a facility may only need a single vent fan or a few small ducts in certain rooms. Some buildings with existing ventilation systems may need repairs or replacement parts installed.
Commercial ventilation service is available from professional companies and can be requested for businesses of all sizes. Our technicians that work on commercial ventilation equipment are trained and certified through NATE (North American Technician Excellence). Plus, our experts are experienced with this particular type of equipment. The Cooling Company is licensed, insured, and ready to take on the job of repairing, maintaining, inspecting, or cleaning the commercial ventilation system.
Our technicians will provide service for any commercial ventilation system regardless of who installed it or how old it may be. We have the tools and software needed to do the job without issue. We also offer a 100% buy-back guarantee.
What Is Involved In Commercial Ventilation Service?
Commercial ventilation service includes various things that need to be done by professionals, including regular maintenance. The contractors can repair damaged parts of the system, whether inside or outside a building.
They can add additional features to the system when a business owner wants to increase its efficiency or effectiveness. They can also remove parts that are no longer needed when updating a system and then reinstall them when needed again in another location.
Commercial Air Conditioner Installation, Las Vegas, NV
Air Conditioning installation is no easy task and can be very dangerous and costly if done wrong. What is involved in commercial Air Conditioning installation?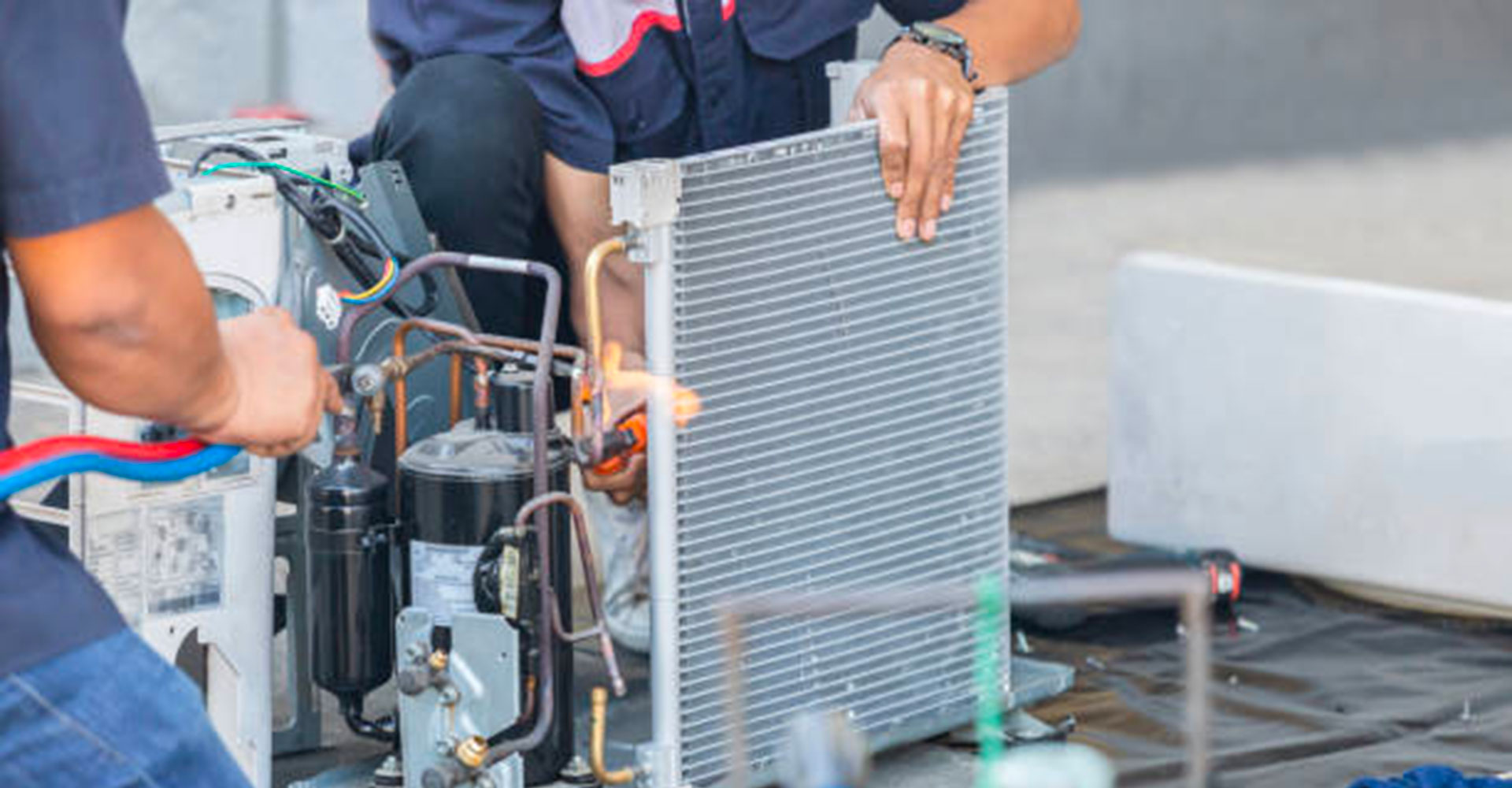 First, you must have a site survey done. Then, the installer comes to your location and looks at the site to determine what will be required to do the job correctly.
After the initial survey, we design the job using AutoCAD software. That's how we determine how many units your commercial system needs. We also decide what size they need and how much ductwork they need. Once we have all this information, one of our engineers will use that data to create the proper load calculations required for each unit.
For example, if you are opening up a new restaurant at a new location, you will need something called 'heat gain' calculations done by an engineer first to know what size of air conditioning equipment you will need for your space. Your contractor cannot just guess or estimate at this point. Many factors go into this calculation, such as the square footage of your building or restaurant, number of windows and doors present, number of people working in the area, etc.
When you need maintenance or new commercial air conditioning system installation, look no further than The Cooling Company. We are a full-service air conditioning company offering all of the services you need to ensure your system is working correctly and efficiently.
The Cooling Company offers professional commercial air conditioning installation services to businesses throughout Las Vegas, Henderson, North Las Vegas, Summerlin, and the surrounding areas.
Our technicians are licensed and insured and can handle any commercial AC installation. Plus, we also offer emergency repairs. We believe your business deserves high-efficiency equipment that can withstand hot summers. That's why we're a proud Lennox partner!
Contact Us for Exceptional Commercial HVAC Installation Services in Las Vegas
We Do Things Different At The Cooling Company!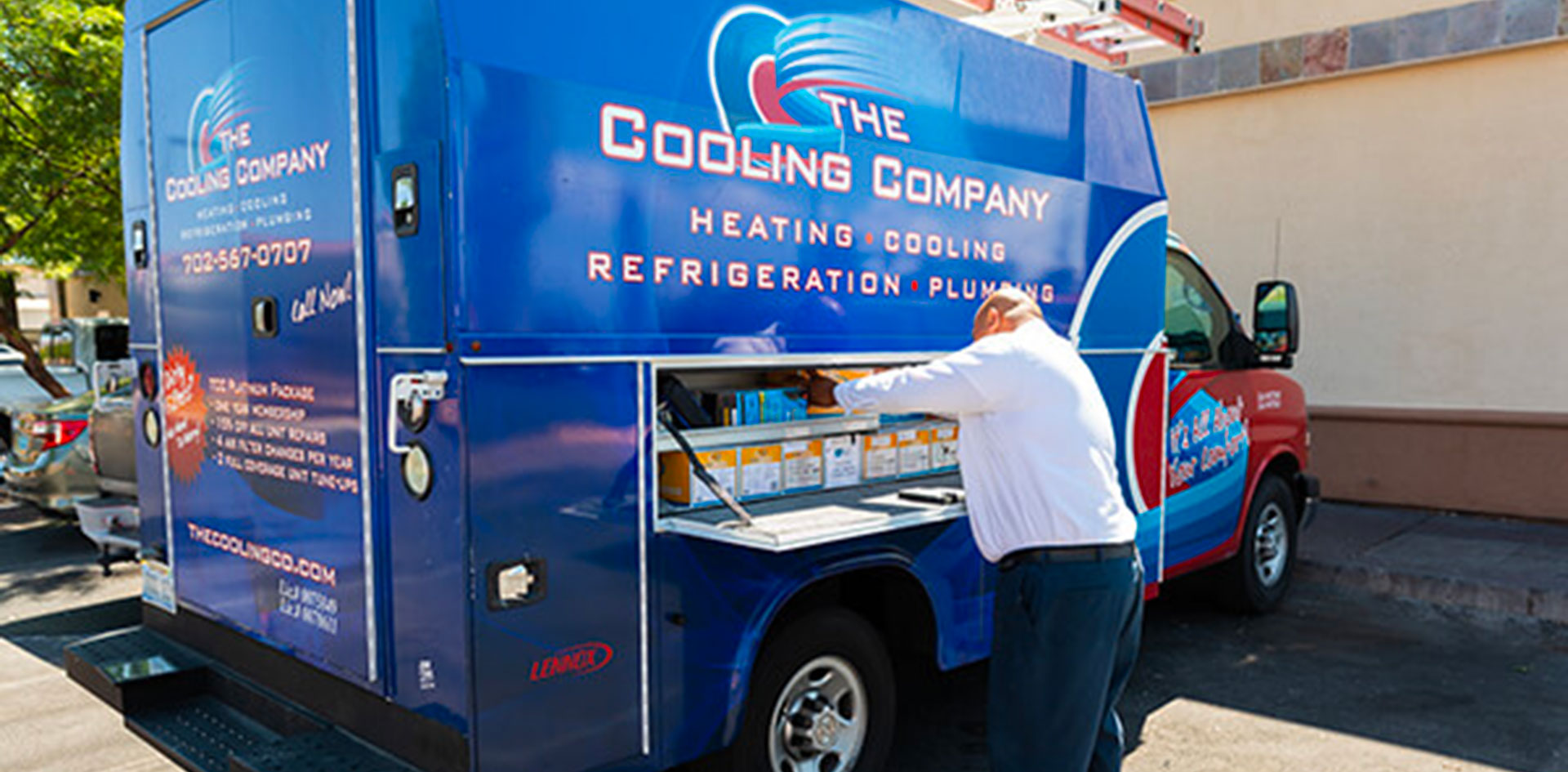 Las Vegas air conditioning and heating contractors are not created equal. So it might be tricky navigating the HVAC industry on your own. If you're looking for a new HVAC system or an upgrade or replacement of your current system, it is not a decision to be taken lightly. You want a company that has been in business for years. Even more importantly, you want one that comes highly recommended by their customers and employees.
Finding honest commercial HVAC contractors in Las Vegas can be challenging. You will find many companies in the industry that are not upfront about their pricing or the actual condition of your system. Many companies will try to sell you a larger system than you need. As a result, you get overcharged for something you don't require.
When choosing an HVAC company, make sure they are licensed in the state of Nevada. In addition, always ask for a second opinion, especially if details around the diagnosis seem off. In addition, another area to take a second look at is the quote. If the quote is much higher or lower than other quotes you've received. Getting a new quote when financing is involved is also essential because it may reduce your cost significantly. The last thing you want to do is spend money unnecessarily; as a business, we understand that.
Contact The Cooling Company today if you have questions about commercial HVAC installation in Las Vegas or would like to schedule a free consultation. We will be happy to give you an estimate for a system that will keep your employees and customers comfortable all year round. The job doesn't end at installation. With quality service and attention, you may experience reduced expenses, such as energy costs. Our team comes with years of experience supporting our clients and their commercial HVAC needs. So we understand how your HVAC system impacts the success of your business.
It's never been easier to ensure your factory, industrial facility, office building, or commercial facility benefits from experienced and high-quality service. We offer support for industrial air conditioning replacement, installation, and repairs. In addition, take advantage of our 24/7 emergency repair services and preventive maintenance to meet your needs.