Best Heating Repair Las Vegas, NV
Quality Furnace And Heating Repair Near Me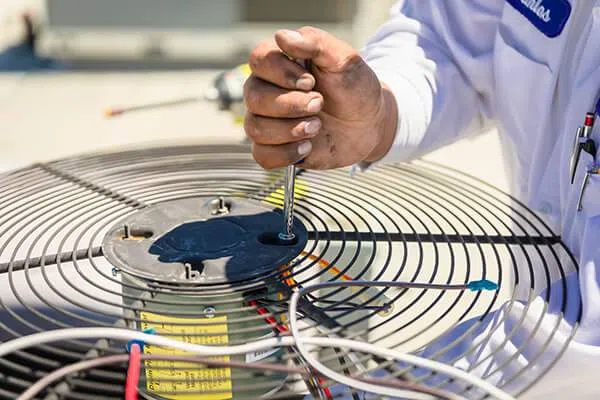 Your HVAC furnace is under significant strain during extreme temperature conditions to keep your family comfortable and warm. In Las Vegas, where temperatures can drop as low as 28°F, your heating system works harder than ever.
This can lead to stress and damage, resulting in the need for repair services. The Cooling Company is here to help. We offer furnace and heating repair services in Las Vegas, NV for homeowners, businesses, and tenants at affordable rates, backed by a 100% satisfaction guarantee.
Why Choose The Cooling Company for Your Heating Repair in Las Vegas?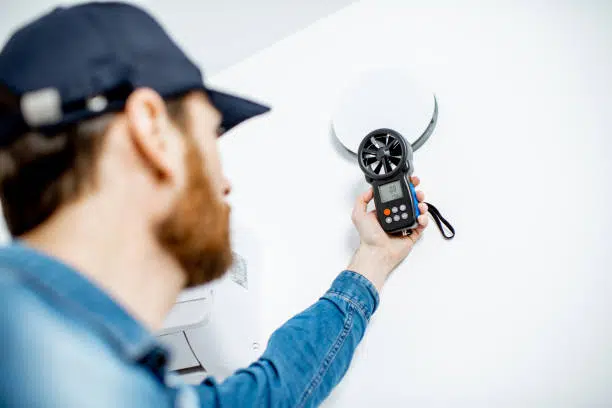 The government issues EPA certifications (or 608 certifications) to qualified, trained, and knowledgeable technicians. All the air conditioning and heat pump technicians of The Cooling Company are EPA-certified to give you the service you deserve.
We believe our customers deserve the best heating repair services in Las Vegas, NV. To ensure that we allow all our customers to check out our technicians' certifications before our team works on your household heating system.
The Cooling Company exists for our customers. Therefore, we offer a 100% customer satisfaction guarantee on every new installation whether it is a thermostat, heat pump, or heating system and air conditioning system.
Until you are satisfied with your current heating system, our job is not done. Although we are confident that you will be, we still offer a 12-month buy-back guarantee which means we will buy the system back from you for its true value within a year if you aren't satisfied.
Life in Las Vegas, Summerlin, Henderson, and North Las Vegas, Nevada can get really busy and that's why we will send our heating repair team to your place whenever you want. We offer not only heating repair services but also comfort and freedom.
You can use our heating services near you whenever you need them. Just give us a service call and let us know when and how you want your heating unit to be tuned up. The Cooling Company also provides emergency services if you don't have an appointment.
Always trust the experts when it comes to the well-being of your heating system and the comfort of your family. Our Las Vegas heating repair company is all you need to get your furnace performing the way it was advertised.
Signs You Need Professional Furnace Repair
Having a functional and reliable heating system is crucial for keeping your Las Vegas home comfortable and safe while also saving on utility bills. However, if your heater is experiencing mechanical or electrical problems or is poorly maintained, it can end up costing you more.
To ensure that your heater is up to the task of warming your home, keep an eye out for these signs that indicate it may be time to contact a trusted heating contractor in Las Vegas.
When the air ducts of your home's thermostat and HVAC system start leaking fluid, you might experience some abnormal gas odors. Consult a professional duct cleaning company immediately.
Both your gas furnace and thermostat consume much more power when they malfunction. This will reflect in your utility bills even when your usage hasn't changed much.
Gas furnaces and cooling systems make noise during operation. However, when your gas furnace is damaged, whether it is due to physical wear and tear or due to lack of cleaning, they make a lot of unusual noises.
The Air Ducts of your HVAC system are meant to enhance indoor air quality by warming the air and reducing pollutants. However, the accumulation of dust, damage, or leaks can lead to the opposite effect, diminishing Air Quality.
If checking the health of your heating furnace and HVAC system requires more than a simple button push, it's best to seek heater repair services from a reputable HVAC company. This is the simplest way to ensure the longevity and efficiency of your system.
When your furnace is not capable of heating up your home adequately on the coldest of days, consult our HVAC company for heater repair in Las Vegas, Henderson, and North Las Vegas with guaranteed top-quality service.
Residential and Commercial Businesses in Las Vegas, NV Trust The Cooling Company
In my opinion, they are the best company. I have been a customer with them for several years. Mr Wellington, the owner, came out to my condo to inspect the installation to make sure it was installed properly. He has at times checked on me periodically. My favorite technicians are Ray and Jeromy. Both are very detailed orientated, thorough and very knowledgeable. Both are respectful and answer all questions even during misunderstanding and distress on my part and rectified the issues immediately. Ray is still there but now holds a different position and Jeromy, I will always ask for him. This is an excellent company to service your HVAC needs. Thank you Cooling Company. Five stars ⭐️and some
Best Practices to Keep Your Furnace Running Well
Humidifiers increase the moisture content in the indoor air which helps your furnace to heat up your home easily. Humidifiers are particularly beneficial in drier and colder weather conditions.
Make Sure Your Furnace Filter is Clean
To safely clean your furnace filter without voiding the warranty, refer to the user maintenance guide supplied by the manufacturer. The guide typically outlines the steps, which may involve removing the filter, rinsing it, and reinstalling it.
Regularly Check Your Thermostat
Thermostats are temperature regulators which control the output of your heating system's furnace. Monitoring it closely will help you find performance issues, especially during cold weather conditions.
Keep Vents Clear of Leaves
Vents and overhead ductwork are crucial for proper air circulation. Sometimes they can get clogged with foreign objects like leaves which limits airflow and affects your furnace's performance.
Service Your HVAC System Regularly
An HVAC servicing company with a friendly pricing plan like The Cooling Company helps you maintain your heating system's health and performance.
Fast, Effective, 24/7 Heating Repair in Las Vegas and Surrounding Areas
With over 50 years of combined experience, The Cooling Company has been helping homeowners in Las Vegas, NV with their heating and cooling needs. Our seasoned and EPA-certified experts will ensure that your family gets the comfort you were promised with affordable pricing.
We provide emergency furnace repair services in Las Vegas, Henderson, Summerlin, North Las Vegas, and Surrounding Areas
FAQs Regarding Furnace Repair Services
Can You Do Furnace Repairs and Tune-Ups Yourself?
It's not recommended to do furnace repairs and tune-ups yourself. While simple tasks like cleaning the furnace filter can be done by homeowners, it's best to hire an expert for more complex repairs and tune-ups. This can help reduce the possibility of mistakes and further damage to the furnace.
When is The Best Time to Get a Furnace Repair or Tune-Up?
The best time is before you actually need it as it will reduce your repair costs. Therefore, it is beneficial to regularly check your furnace.
What Should You Look For in a Furnace Repair Technician?
Pricing, certifications, recommendations, and their company's credibility.
Who Should I Call if My Air Conditioner Stops Working?
The Cooling Company will take care of all your air conditioner needs. All you need to do is call us.