Time-Tested AC Installations in Summerlin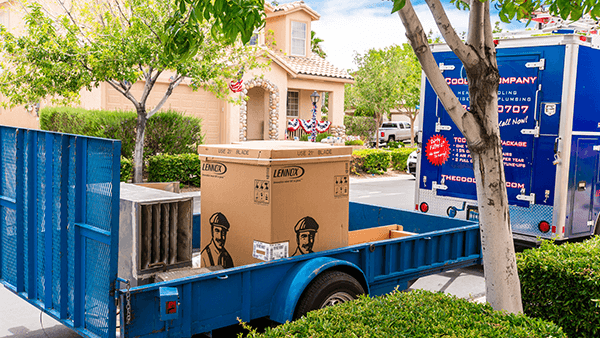 When you need an AC installation performed in Summerlin, NV, you can trust The Cooling Company to get it done right the first time. Summers in the Las Vegas Valley are consistently hot throughout the summer months and require that homes have functional air conditioning. Whether you're looking to replace your current air conditioner or have AC installed for the very first time, you rely on our extensive experience installing central and ductless cooling equipment to get results that will stand the test of time.
Newer energy-efficient air conditioners can cool evenly while minimizing your energy bills. We carry a wide variety of high-quality air conditioning units that you can rely on! Our team is a Lennox Premier Dealer, meaning you can trust us to have great products to meet a range of budgets, home sizes, and cooling needs. We will always make sure that each AC installation we tackle in Summerlin goes smoothly, and that your needs are taken care of. That's why we back our installations and replacments with a 100% satisfaction guarantee, as well as a 12-month buy-back guarantee!
Why call us for your AC installation?

100% satisfaction guaranteed
Over 50 years of combined experience

Lennox Premier Dealer status
12-month buy-back guarantee
Our technicians are highly experienced and get ongoing training so that they can handle any installation professionally and efficiently. They'll arrive at their appointments dressed in the company uniform and with all of the tools needed for the job.
Quality Summerlin Air Conditioning Units
At The Cooling Company, we believe that many people in Summerlin could benefit from a new air conditioning unit in their home. If your current air conditioner is more than 15 years old, facing a costly repair, or you're simply interested in the benefits a new AC system could provide, let us know! We can help you evaluate your current situation to see what makes sense to consider for you and your home. If a new AC is on the cards, trust us to help you figure out what the best model is for your specific budget and unique circumstances. We're more than happy to give you a range of options that would work for you, and give you the information and support you need to make a decision you'll be happy with for many years to come.
When to consider an AC installation: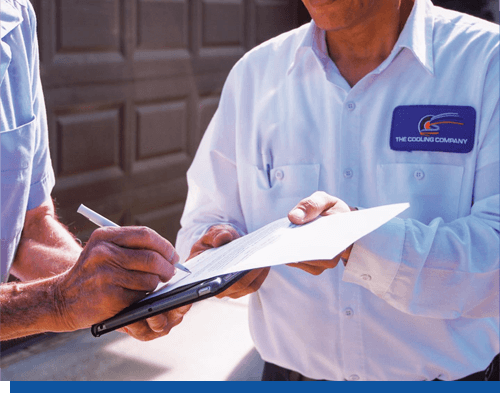 For greater indoor comfort
To replace an aging air conditioner
For higher energy efficiency
To lower your energy costs
We'll make sure that your new air conditioning unit has the power to cool your house evenly without wasting extra energy. This comes from properly sizing your system, which our team will handle precisely. We can also help you calculate the savings that a newer, more energy-efficient cooling system could generate. In some cases, a new air conditioner can pay for itself over its lifespan. You can also trust us to carefully remove your old air conditioner and get all parts of it disposed of correctly. After the installation is completed, we'll take the time to explain the operation of your new unit so that you can run it with confidence. Our company is prepared to provide a high level of follow-up support whenever it's needed. You can trust us to make everything go smoothly.
Request Your AC Installation Consultation
At The Cooling Company, we want our Summerlin customers to have complete peace of mind when using our AC installation services. We offer a 12-month buy-back guarantee on every installation that we perform. Our company is known for installing masterfully crafted Lennox AC systems. We can offer flexible financing options on approved credit to make payment as hassle-free as possible. You can rely on us to provide sound advice about which air conditioning system would be right for your needs and budget.
Along with installing any air conditioning unit in Summerlin, we also perform AC repairs, heating replacements, and AC tune-ups.

To set up an appointment in Summerlin, call The Cooling Company today.