AC Installation In Paradise, NV
Paradise's Top AC Installation Team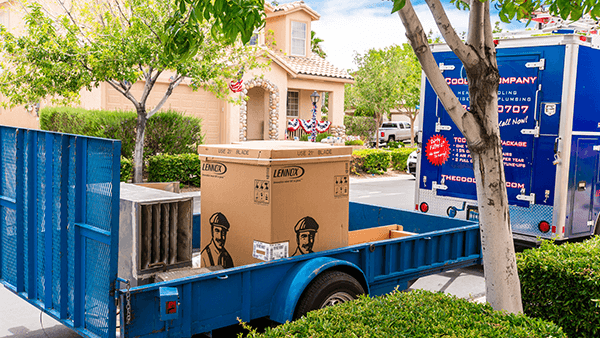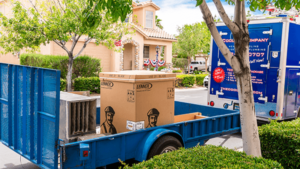 The Cooling Company is a family-owned and -operated company that provides high-quality AC installation services to the residents of Paradise, NV. We're proud to be a Lennox Premier Dealer, and our team members are experienced with all makes and models of air conditioners. Furthermore, each of our technicians gets a background check and receives extensive training. We also keep our technicians educated on any industry advances for your peace of mind.
Clark County's temperature can reach as high as 111 degrees in the summer, so having a high-quality air conditioner is extremely important. The team at The Cooling Company has over 50 years of combined experience installing AC systems in Paradise. We take pride in offering the highest-quality equipment and services.
About Our AC Installation Team:
Whether you're installing central cooling for the first time, switching over to a ductless option, or in the market for an AC replacement, our Paradise team is a great choice for dependable results. We'll always ensure you're completely satisfied with our installation and the products we offer. From standing behind our installations with an incredible 12-month buyback guarantee to our selection of quality products, there's no better company to call than The Cooling Company to upgrade the cooling comfort in your home!
Dependable AC Replacements In Paradise
If your air conditioning system is older than 10 years and keeps breaking down, it begins to make financial sense to replace it with a new system. You can stop spending money on repairs and have a new AC unit that is 30 to 50% more efficient than your old one. New AC units have a SEER rating of at least 14, while older ones may have a SEER rating of 10 to 13. The higher the SEER rating, the less it costs to cool your home! A new system can reduce your utility bills while improving cooling performance, and even be much quieter than older models. From better performance to higher energy efficiency and upgraded technology, we're happy to help you explore the modern world of cooling. Our team can even help you calculate how much you could save on utility costs over time by upgrading to more efficient air conditioner. We also routinely help our customers weigh the costs as well as short and long-term benefits when considering a repair on an older model versus the installation of a new AC system. In some cases, a repair might make more sense, and we'll be honest with our suggestions. In the event we feel a replacement is in your best interests, we'll let you know in a low-pressure way to allow you to make a decision you feel comfortable with.
As a Lennox Premier Dealer, we have access to a wide range of top-quality air conditioners in a range of prices, efficiency ratings, performance options, and sizes. That means we're sure to have the perfect air conditioner for you and your home! If you choose us for an AC replacement, you can trust us to ensure your new AC is a good fit for your unique situation. 
At The Cooling Company, we'll always expertly install the new AC system in your Paradise home and make sure you know how to operate and set the controls correctly.  An AC system is a large investment, so we want to make sure you get the most out of it. We also offer financing with approval of credit!
Ready To Move Forward With An AC Installation?
At The Cooling Company, we want people in Paradise to be completely satisfied with our equipment and work. It's for this reason that we offer a 100% risk-free guarantee. This is a one-year buyback guarantee on any air conditioning system that we install. If you're not completely satisfied, we'll take the system back and pay you its entire value. We also offer free estimates on AC replacements! To learn more, simply give our team a call today.
In addition to AC replacement, The Cooling Company also offers cooling repair and tune-up services in Paradise. We perform trusted heating installations, too, as well as indoor air quality services.
To Find Out More, Please Give Us A Call Today.