Henderson's Top AC Repair Team


The Cooling Company is committed to offering exceptional AC repair services to residents of Henderson, NV. When summer temperatures get hot in this Clark County city, we'll make sure your home stays cool. We've been serving the area since 2011, and we can repair all makes and models of air conditioners. All of the AC repair services provided by The Cooling Company in Henderson are backed with a 100% customer satisfaction guarantee. Since our company is family-owned and operated, we're always striving to offer personalized services to meet the unique needs of our customers. We have more than 50 years of combined experience and can complete any job promptly, professionally, and with high standards of quality.
We're known for:
100% satisfaction guaranteed service
24/7 emergency availability
Being EPA certified
Decades of combined experience
We want to be the AC service crew you trust whenever your Henderson air conditioning system isn't working properly. Our goal is to be upfront and honest about everything we do so that we can earn the complete trust of our customers.
Experienced Henderson AC Service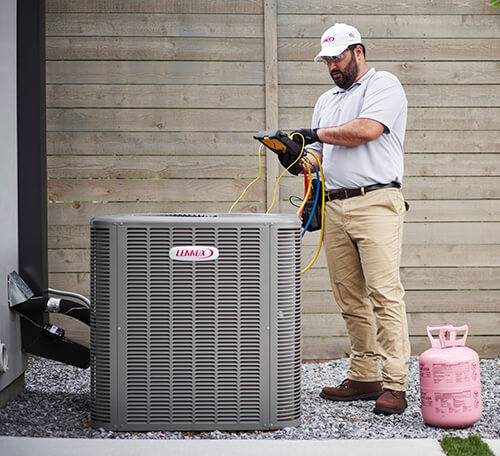 A broken air conditioner can stop working efficiently or refuse to turn on at all. You might also need AC repairs if you notice leaking or freezing around your cooling system. Other common signs something isn't quite right include hot spots in your home, poor airflow coming from the vent, and a thermostat that doesn't seem to change the temperature. Regardless of the type of issue your air conditioner in Henderson is having, you can trust our skilled The Cooling Company technicians to get to the bottom of it.
We'll take the time to properly diagnose the problem so that we can offer sound advice on how to move forward with any needed repair. You'll be able to go over and approve a cost estimate before we start, as well! Our team is open and honest, and always happy to help you understand why we recommend service, what we know, and what we feel is the best option for your specific situation, budget, and air conditioner. You can always trust us to have your best interests in mind, and never recommend AC service that isn't worthwhile for you.
Our AC repair technicians can fix:
Leaking water around your AC
Broken thermostats
No air coming from your vents
No cold air being produced
We use high-quality parts for all of our repair work so that we can take pride in our results, and be sure our AC service ends up being a long-lasting result in your home. Our technicians will test their work, and give you debrief to answer any questions you may have about the service. We do recommend that you call us as soon as you notice an issue for best results and the lowest cost of repair. While it may be tempting to put off calling for service if your AC still seems to work, a sign that something isn't right could lead to further damage to your air conditioner if left running in less-than-ideal condition. A broken part, for example, could be tumbling around inside your AC unit and cause additional internal damage to other parts. Additionally, damage to your air conditioner will cause it to work harder to cool your home, resulting in higher energy costs. In some cases, a simple filter or part replacement might be all that's needed, and actually be cheaper than running the AC as-is for several months!
Trust Us for AC Repair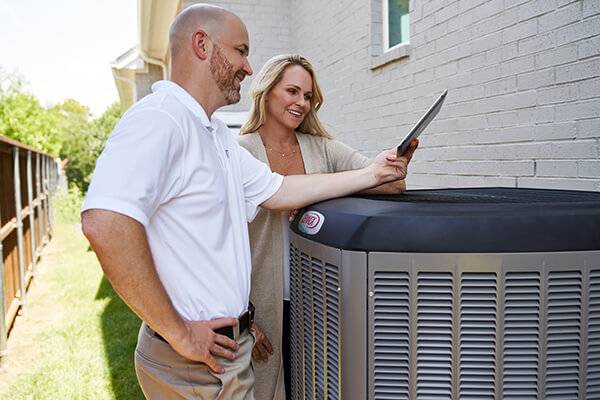 At The Cooling Company, we want to exceed the expectations of all of our Henderson customers. Each job will be given the complete attention of a highly experienced and skilled technician. We give our team members ongoing training to allow them to stay current with the air conditioning industry. By refusing to cut corners with any aspect of our workmanship, we can produce results that will stand the test of time. We want your air conditioner to run flawlessly.

The Cooling Company is proud to also offer high-quality AC maintenance, replacement, and even heating repair services in Henderson. Call our office today to learn more!