Outstanding AC Maintenance in Las Vegas

Since opening in 2011, has been performing exceptional AC maintenance for the residents of Las Vegas, NV. We're a BBB-accredited and A+ rated company, and we've earned the rank of Elite Service on HomeAdvisor. Though our expertise has resulted in us becoming a Lennox Premier Dealer, we can maintain all makes and models of cooling equipment. On every assignment, we bring courtesy, conscientious dedication and professional competence. The comfort of our customers is our top priority.
People appreciate our:
Fast response times
EPA-certified company
Superior customer service
Quick, affordable and honest services
More than 50 years of combined experience

Thorough AC Tune-Ups in Las Vegas
One of our most popular services is AC maintenance. We recommend that homeowners have it performed on their cooling equipment once a year. If your AC unit is properly maintained, you can expect it to last longer, perform better and keep operating efficiently. We'll thoroughly inspect your equipment and clean it. We check mechanical components, electrical wiring, refrigerant levels, filters and more. Just like a car, you need to schedule preventative maintenance on your air conditioner to ensure it doesn't have any lingering issues that could turn into a costly repair or downtime. After all, the hot Las Vegas summers are no time to be without cold air in your home! You can trust our highly skilled technicians to perform a detailed inspection of your air conditioner, cleaning out dust and debris while we test everything for full functionality. It's a highly valuable service we're proud to provide for our customers, and one that helps keep you cool summer after summer.
AC maintenance can rectify:
Low refrigerant levels
Dirty or clogged air filters
Loose or worn wiring issues
Broken or faulty thermostats
Wear and tear on belts and fans
In addition to maintaining your manufacturer warranty, routine AC maintenance provides a wide range of benefits that makes it easily the most valuable service we provide. A cleaner air conditioner with a clean air filter will do a much better job of raising your indoor air quality, and cost less to operate as you keep the thermostat low during the hot summer days and nights. The peace of mind knowing that our professional team has inspected your AC for faults is invaluable, as worrying about your AC breaking down when temps exceed 100 degrees isn't something anyone should have to bear. Let our team be the reason you look forward to relaxing in your home when the Vegas summers roll into town!

Since an AC tune-up is so important, furnishes residents of Las Vegas with great maintenance plans. We offer four packages so that you can select the one that best fits your needs. A maintenance plan will help prevent costly repairs during the hottest parts of the summer. Our technician will check for small issues that can cause breakdowns if left unchecked. There are many common problems that this routine attention can solve. It also comes with tons of perks and benefits, so be sure to ask our team for more information!
AC Maintenance You Can Count On
Our technicians receive ongoing training throughout the year, and they take pride in their work. They operate out of a large headquarters that has everything needed to make sure customers are well taken care of. We stand behind our work with a 100% customer satisfaction guarantee, so you can trust that you'll be happy with our work. No job is considered complete until the client is completely satisfied, and that's a promise we always uphold. Since we were founded, we have had over 5,000 satisfied customers and grown to 16 team members. All this means that we're a great choice to handle your AC maintenance in Las Vegas!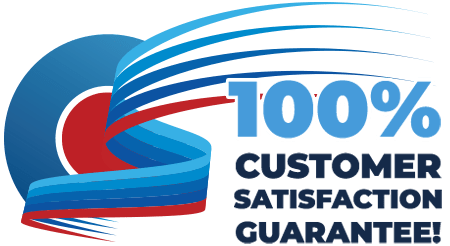 In Las Vegas, also provides 24/7 emergency AC repair and financing on installations with approved credit. If you're looking for heating maintenance, you'll be happy to know that we're a full-service heating company as well. Please call today to schedule an appointment!