Highly Experienced AC Maintenance in North Las Vegas

Since 2011, The Cooling Company has been providing residents of North Las Vegas, NV, with premier AC maintenance services. Our skilled technicians have over 50 years of combined experience. They've also passed background checks so that you can have peace of mind inviting them into your home. Summers in the desert get extremely hot, so properly functioning cooling equipment is vital for safety as well as comfort. We want to ensure that your air conditioning system is running smoothly. That's why we're committed to excellent customer service and 100% customer satisfaction. We're confident that you'll appreciate our results. We're a Lennox Premier Dealer, and we can handle AC tune-ups on all makes and models.
Reasons clients choose us include:
Lennox Premier Dealer status
Ongoing technical training
Fair and affordable pricing
Certification by the EPA
BBB A+ rating
100% satisfaction guarantee
With summer heat regularly reaching extreme temperatures here in North Las Vegas, regularly having your air conditioner cleaned and calibrated is a must! With The Cooling Company, this important service is a breeze to accomplish. We'll handle this important task with the skills and experience we're known for, and stand behind our results with our 100% customer satisfaction guarantee. Leave your AC maintenance to us!

Conscientious AC Maintenance for North Las Vegas
An air conditioner breakdown in the heat of summer is worse than inconvenient. Getting an AC tune-up in North Las Vegas is the best way to help make sure that doesn't happen. Just like your car, your air conditioner is susceptible to wear and tear. Each summer, your AC starts and stops hundreds of times, and even when it's taking a rest in the winter, it's collecting dust that can wreak havoc the next time it's started up. Small parts failures can turn into more costly repairs and complete system shutdowns if not caught early, and you can even invalidate your manufacturer's system warranty if you don't stay on top of regular maintenance.
None of that is to scare you, though! We simply want to help our customers understand why we highly recommend scheduling a regular AC tune-up for your North Las Vegas air conditioner each year. We'll inspect, clean and optimize your AC so that it operates at its best all summer long!
Our AC maintenance can:
Prepare your AC for the summer heat
Prevent safety issues and breakdowns
Keep your equipment running in top shape
Prolong the useful life of your air conditioner
Save you money on your monthly utility bills
During our visit, we'll follow our very detailed and comprehensive maintenance checklist. This ensures we leave no stone unturned, and nothing unchecked. Our experienced technicians will know just what to look for, and alert you to any potential issues we may uncover during our tune-up. We'll also give your AC a thorough cleaning to ensure maximum energy efficiency and that excess dust and debris isn't circulating around your home.

The Cooling Company helps the residents of North Las Vegas get the most out of their cooling systems. Your equipment will be more likely to serve you for years to come if you take care of it now. Ask about our Platinum Maintenance Plans for even greater value! Membership includes lots of perks like discounts, priority service, and more.
Reliable AC Maintenance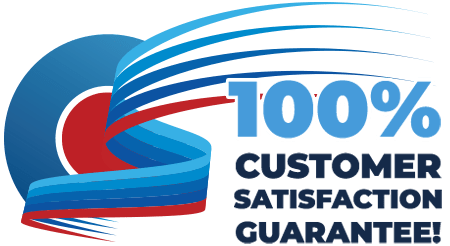 Helping you take care of your air conditioning system is our top priority. That's why we emphasize the importance of getting an AC tune-up before the start of the hot season. We want to give our customers peace of mind. Our technicians will inspect your unit, attend to necessary details and answer your questions with care. We look forward to serving you and would welcome the chance to perform a tune-up on your cooling equipment. We can also be of assistance with AC repairs and installations.
In fact, we perform the same range of services for heating equipment as well, including heating maintenance. In addition, you can turn to us for indoor air quality solutions, ductwork replacement and programmable smart thermostats. Contact The Cooling Company today to discuss or schedule any of these options anywhere in the North Las Vegas area. We handle both residential and commercial needs.