Trusted AC Maintenance in Paradise

The Cooling Company is a top provider of residential and commercial AC maintenance in Paradise, NV. Homeowners and property managers continue to turn to our team for high quality services, customer satisfaction, and dependable results. We're proud of our long history of delivering exceptional services and products at reasonable prices. If you want help with maintaining your cooling system, just let us know! Our company is family-owned and -operated, and we offer seasonal specials on many of our services. We back all our work with a 100% customer satisfaction guarantee, too.
Customers appreciate that we are:
Certified by the EPA
Accredited by the BBB
Winner of the Best of HomeAdvisor award
A factory-authorized Lennox Premier Dealer
Capable of working on all makes and models
As an award-winning AC company, we offer a responsive customer service experience. Team members are passionate about supporting your indoor comfort with reliable workmanship. We conduct a background check and drug test on each technician applying for a position with us. We want you to have confidence when they're in your home performing a world-class AC tune-up service.

Expert AC Tune-Ups in Paradise
When summer temperatures begin to rise and you reach for the thermostat to turn on the AC, how confident are you that your home will stay cool? If it's been a while since you have your air conditioner professionally serviced, there may be some cause for concern. Over time, dust and debris can settle in your cooling system, causing poor indoor air quality and the right ingredients for poor efficiency and potential malfunction. Wear and tear can also cause parts to come loose, sustain damage, or simply break down. Instead of hoping for the best, let our team give your air conditioner the royal treatment and be sure you'll have a cool home all summer long!
We can help you to prepare for intense summer heat with a thorough AC tune-up. The maintenance process includes inspecting, cleaning, and calibrating important components in your system. Tasks include checking power, belts and fans, refrigerant levels, and filters. During your service visit, a skilled technician will also take note of any leaks or worn parts. If we notice anything that you might want to pay special attention to, we'll let you know right away. In many cases, we can perform simple adjustments or fixes to help prevent a much more costly repair down the line. After we're done, your air conditioner will be in tip-top shape; ready to cool your home efficiently and reliably no matter how hot the weather gets outside.

Rely on us to maintain:
Central cooling systems
Mini-split installations
SEER air conditioners
Heat pumps
Packaged units
Thermostats
Are you looking for a skilled, qualified professional to assist you with your maintenance tasks? Our technicians are fully educated to handle the maintenance process. They understand how to clean, tune, and test every type of air conditioner. New system warranties require professional maintenance to be performed annually. Our AC maintenance in Paradise will satisfy your AC warranty requirement from the system manufacturer, too. By allowing our team to maintain your air conditioner, you'll be fully informed about the current shape of your system. This helps not only give you confidence in your cooling, but allows you to plan for any future replacements or repairs.
Try a Preventative Maintenance Plan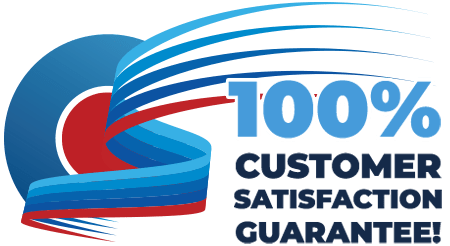 When your equipment is in good shape, system failures and seasonal repair costs are minimized. Less energy is wasted, and your utility bills will be lower. You'll also extend the useful lifespan of your system. If you'd like our team to handle your AC maintenance on an ongoing basis, we have great maintenance membership plans available! A variety of annual maintenance plans are available from our team, each with great benefits and discounts as our thanks to you. In addition to your annual tune-up, each membership plan includes priority scheduling on weekends and holidays. You'll also receive a 15% discount on all system repairs during the life of the plan.
For a complete AC tune-up in Paradise, The Cooling Company is your trustworthy service company. We also offer AC installations, AC repairs, and the same comprehensive line of heating services, including heating maintenance! Contact us today to schedule an appointment.