This summer is shaping up to be a scorcher!
You want to make sure your central air conditioning is ready to keep you comfortable all season long. Your AC unit needs regular maintenance to run smoothly and effectively just like your car. Getting an annual tune-up for your air conditioner will ensure it's working at its best. An AC tune can help you avoid costly repairs down the road and lower your energy bills.
Here's What You Need to Know About Getting Your System Tuned Up:
What is an Annual AC Tune-Up?
An AC tune-up should be performed once a year, ideally in spring before summer. A technician thoroughly inspects your system from top to bottom during a tune-up. The HVAC technician ensures all the parts are in good working order, cleans or replaces things that aren't up to par, and can also change air filters.
Preventative Maintenance Includes:
Inspecting the filters and ductwork.
Cleaning off the coils.
Lubricating moving parts.
Tightening electrical connections.
Checking refrigerant levels.
Testing for proper operation of the system.
You can expect this entire process to take anywhere from 60 minutes to two hours, depending on how long it takes the tech to complete their assessment.
How Do I Know if I Need a Tune-Up?
Everyone enjoys walking into the comfort of a nice, cool air-conditioned home after being out on a hot summer day. This is doubly true for those living here in Las Vegas. We saw temperatures hit a record high of 117 degrees this past June. Hot months like this means your air conditioner will be working extra hard to keep you comfortable. So, why wouldn't you want to do everything you can to keep it running at peak performance?
Many benefits come from getting regular yearly tune-ups for your air conditioning unit.
First and foremost, it can help you save money on your electric bill! A clean, healthy AC unit uses less energy and increases energy efficiency. Having regular tune-ups will also help to prevent future breakdowns and malfunctions.
If you own an air conditioner, it's essential to make sure it's in good working order to last for as long as possible. An AC tune will help your unit run better and keep it running longer and prevent expensive repairs from being needed.
A tune-up is a thorough cleaning of your air conditioner. The technician will remove the covers of the unit and clean the parts inside of any dirt or debris. They will also check for any damage or worn parts that need to be replaced. Replacing parts during a tune-up is much cheaper than if they were to break later, causing major repairs in the future.
Do You Have Questions?
When Do You Need to Have a Tune-Up Performed on Your Air Conditioning System?
HVAC system manuals suggest homeowners have a tune at least once per year. An air conditioner tune should preferably be before the summer starts. Summer is when AC units are used most frequently. This way, you know everything is working well and won't have any unexpected breakdowns in the middle of a heatwave!
Repairs can be costly and are most definitely inconvenient, no matter when they happen. However, having your air conditioner serviced once a year at your convenience is a lot easier than being caught off guard. A tune-up is like a mini-physical for your air conditioner. It's easy to neglect until it's too late and you're experiencing a total breakdown. A tune-up can help you stay in touch with the status of your AC system and make sure it's operating at its best.
When you have your air conditioner tuned up regularly, you'll have peace of mind knowing that everything is in order. If any minor issues need attention, you'll be able to catch them before they become big problems.
During an AC tune-up, the technician will check all system components, including the condenser and evaporator coils, and blower motor. If any corrosion is present, they can be cleaned so that they're not causing any trouble. If the coils or motor aren't damaged, the technician will be able to let you know how long they have left until they need to be replaced. In addition to checking for damage, the technician will make sure everything is properly lubricated. These are all incredibly important reasons to schedule this service once or twice a year.
When You Schedule Your AC Unit to Have its Tune-Up, Your HVAC Agent Will Conduct Several Tests:
They will calibrate your thermostat to verify it is reading the correct temperature.
They will inspect your air conditioner's coolant levels and pressure.
They will look for loose wiring, contacts, capacitors, or relays and secure them.
They will give your system a thorough cleaning, checking for leaks, and ensuring everything runs smoothly.
They will confirm the indoor air quality.
They will clean the condenser coil and condenser. They will also check to be sure they are free of any damage.
They will check the fan motor and blades and lubrication.
They will inspect the outdoor disconnect.
Should any additional safety or efficiency inspections be needed, they will be performed at this time.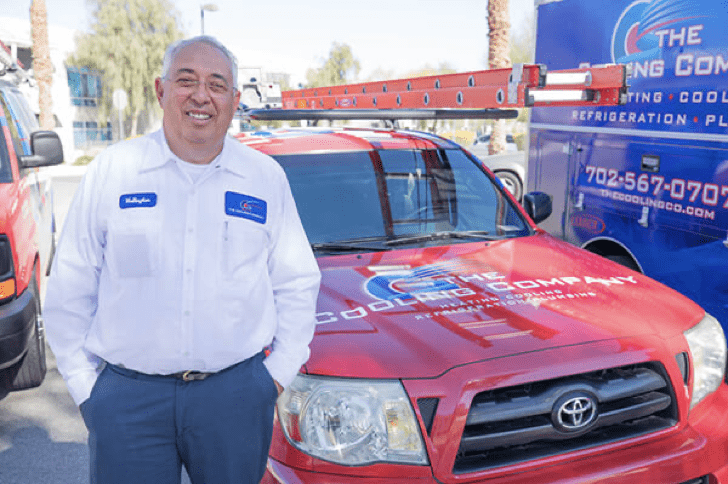 What to Expect
A good technician should be able to give you a quick rundown on what they plan to do during the visit and what their findings are. This way, you know exactly what's going on with your system and can make an educated decision about whether or not it needs replacing. For example, if they find out your unit is leaking refrigerant and needs recharging, they'll let you know how much that will cost and how long it will take. Likewise, if they find a problem with the compressor or condenser coil, they'll tell you whether the part needs to be replaced or if the unit is compromised.
If your AC is running but not cooling well enough because of a leak in one of these components, it may be possible for them to repair it rather than replace your AC unit. If your system has been neglected for a long time (or if you just moved into a new home), expect more extensive repairs than just a tune-up. If this is the case, ask your technician what problems they suspect based on their inspection of your system. Sometimes investing in a new air conditioner system with better energy efficiency is worth the investment versus all the repair costs.
My AC Seems to Be Working Fine, Do I Still Need a Tune-Up?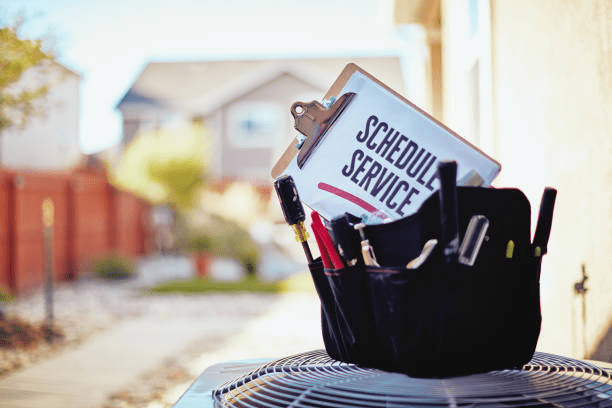 If your unit is working, it might seem like there's no reason for a tune-up. However, even if everything seems fine now, there could be a problem under the hood, waiting to break down when you need it most.
A Tune-Up Will:
Help prevent premature breakdowns by catching any issues before they become significant problems
Ensures your air conditioning unit runs at peak performance
Are essential for environmentally friendly units. With proper maintenance, these units will last longer and continue to save you on energy costs
You should, of course, continue to clean and change the filters in your air conditioning unit regularly. The best time to invest in a routine air conditioner tune-up is before you need it; as you may know, air conditioners are complex machines that need service regularly.
A Healthy AC Unit Means Energy Efficiency
If you're an energy-conscious homeowner, you know how important it is to keep your AC unit in good working condition. Not only does it help you save money on your electric bill, but it also ensures that the air in your home stays clean, fresh, and safe.
If you're not sure where to start with keeping your unit in tip-top shape, here are three things to remember:
Keep the filter changed regularly
Run a self-check function regularly
Make sure there's no water buildup around the outdoor unit
Air conditioners are notorious for being energy-sucking monsters, but it doesn't have to be that way. Your air conditioner can save you money and help the environment with care and maintenance.
Here are some tips for keeping your air conditioner running smoothly:
Clean the filter at least once a month. This helps the unit run more efficiently, but it also prevents dust buildup and reduces allergens in the house.
Check your thermostat settings every month—they may need adjusting! If too much or too little air is circulating through the house, it'll cost you extra cooling costs.

If possible, install a programmable thermostat so you don't have to worry about adjusting it every day or two! Programmable thermostats are nice for scheduling changes through the heat of the day or the cool of the night.
Our Customers Who Get Regular Tune-Ups are More Comfortable in Their Homes
They're happier and healthier overall. Having regular tunes helps your system last longer. Who wants to replace an entire AC unit when they could get a tune-up instead?
We hope this handy guide has shown you what it takes to keep your air conditioner running in tip-top shape. We also hope to help you understand the importance of an air conditioning tune-up.
Air conditioners are an essential part of our lives in the summer months. You can't get through a summer without them, but they won't last forever either. That's why it's important to have your AC unit tuned up at least once every year by a professional technician.
When your air conditioner is working correctly, it will cool your home or office down quickly and efficiently. However, if there are any issues with the system, it could be costing you a lot of money in wasted energy consumption and repairs. A tune-up will identify any problems that might be causing your system to run inefficiently or make strange noises so they can be fixed before they become major problems!
Tune-ups are also important because they help increase the lifespan of your unit by cleaning out any dust built up inside its components and coils. In addition, cleaning out the buildup reduces the risk of overheating. Overheating can cause permanent damage or even fire hazards if left untreated!
If you're interested in learning more about how tune-ups work, check out our website! Contact The Cooling Company and ask about our AC tune-up special. We will be happy to help you schedule an AC tune-up and maintenance visit. We want to help you keep your home nice and cool all summer long, no matter how hot it gets.
If you're interested in getting your system tuned up by one of our professional technicians, call us or visit us online. Our friendly customer service representatives are standing by, ready to help you schedule an appointment! Why wait for something to happen; call today at (702) 930-5861!