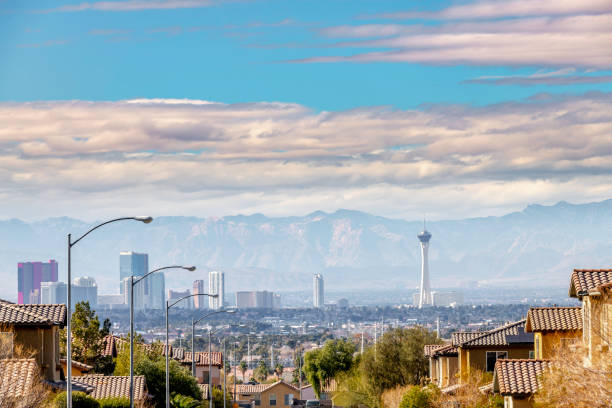 Downtown Las Vegas is a booming, growing area. The heat can be overwhelming and uncomfortable in the Vegas area, but the good news is that there are HVAC companies that can help you keep your home and family cool!
If you're looking for an HVAC company in Downtown Las Vegas, we've got you covered.
What Should I Know To Hire an HVAC Company?
If you're looking for an HVAC company in Downtown Las Vegas, here are some things to consider:
Look for licensed professionals with at least 5 years of experience. You want someone who knows what they're doing!
Ask them if they have any reviews or recommendations from previous customers. Ask them why not if they don't have any recommendations or reviews on their website.
What Should I Consider When Hiring an HVAC Company?
We know how frustrating it can be to find the right company to work with. When looking for an HVAC company, it's important to know what questions to ask.
Hiring an HVAC company can be a stressful and confusing process.
However, there are a lot of things you should know before you hire one, so let's break it down:
1) Know Your Budget. This is the most important thing to keep in mind when hiring an HVAC company. Before you even start looking for companies, make sure you know your budget so that you don't get any surprises later in the process.
2) Look at Reviews Online. Research Google and Yelp to see what other people think about each HVAC company you're considering before deciding who to hire.
3) Choose a Company that is Licensed and Insured. Make sure they have all of the necessary certifications and licenses required by law for them to service your home or business. Plus, they should have additional certifications, such as those from The Environmental Protection Agency (EPA) or The Occupational Safety & Health Administration (OSHA).
We've created a list of questions to help you choose the best HVAC company in Downtown Las Vegas.
How long have you been in business?
What are your certifications and licenses?
Do you offer warranties on parts and labor?
Where are your technicians trained?
How long has each technician been with your company?
How much experience do their technicians have?
Do they have a good reputation with excellent reviews?
Do they use high-quality materials and products?
Does their work come with a warranty?
Do they have insurance to cover any damage that might occur while the work is being done?
Do they have experience working with your particular brand and model of HVAC system?
If you choose to install a newer system like geothermal or solar, do they have the experience required to do a successful job?
Are they honest about what they can and cannot do and what they feel is best for your home?
Does the company have complaints against it with the Better Business Bureau (BBB)?
First things first, how long has the HVAC company been around? If they've been in business for more than ten years, that's a good sign! It means they've made it through the tough times and can still provide top-notch service.
Next, do they carry insurance? Again, that is definitely something you want to be aware of before hiring them.
Finally, ask questions! Are they licensed professionals? Do they offer warranties on their work? Do they have any reviews from past clients? Once you have all this information at your fingertips, it'll be much easier to decide which HVAC company is right for you.
There are many things to consider when hiring an HVAC company, especially in Las Vegas. There are many important factors to consider when hiring a company; they will be responsible for keeping your home or business comfortable all year.
What Should I Expect for Repair Estimates?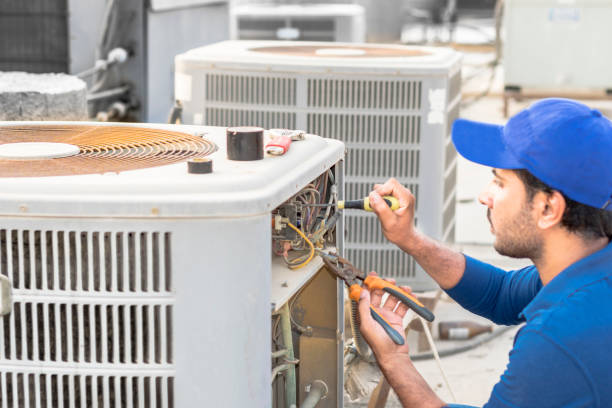 Getting an estimate to repair your HVAC system is a great way to start getting your unit back up and running. When you call a professional HVAC company, they will send an expert to assess the problem. Then, they'll give you an estimate based on their assessment. The estimate will include all costs associated with fixing your unit and any additional services that may be needed. It will also include the labor price.
You can choose to have your unit fixed right away or wait until you've gathered all the money for repairs. It's totally up to you! Getting an estimate to repair your HVAC is a great way to find out how much it'll cost to get your system up and running again. Then you can plan around your budget.
A good HVAC company can help you with just about any type of repair you need. Their estimates should always be accurate to the end charge, so you know exactly what to expect when they show up at your home or business. If there is an area of repair in question, the HVAC team will communicate this with you. They still should have an estimate of the worst-case and best-case scenarios in pricing.
Getting an estimate is a great way to understand better what it will cost to repair your HVAC system.
The HVAC technician will:
Evaluate your system
Decide what needs to be fixed
Provide you with an estimate for the work
Let you know when they can start working
Communicate how long the work should take
If you have any questions about the estimate or the services in general, don't hesitate to give the company a call!
Hiring an HVAC company to repair your heating or air conditioning system is important. You want to ensure the company you choose is qualified, reliable, and has a good reputation in the community.
What Should I Expect for Replacement Estimates?
An estimate is a rough figure of how much it will cost to replace your HVAC. It's an estimate because it depends on many factors. One thing that affects the price is the size of your home. A larger home will have a higher bill than a smaller one. Another factor is where you live. The cost of living in some areas is higher than in others. And finally, there are many other options when replacing an HVAC unit.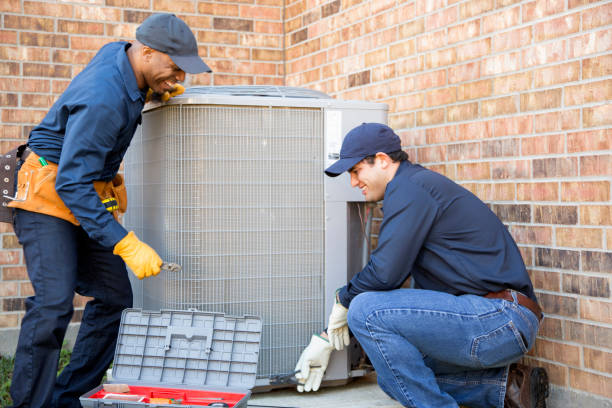 Do you want to go with gas or electric?
Do you want ductless heating?
Do you want central air conditioning?
These choices can make all the difference in how much your system costs. So it's essential to consider which features are most important for your home.
The HVAC industry is confusing, and it can be difficult to know where to start when trying to get an estimate for replacing your HVAC system.
When you need an estimate for a new HVAC system, it's important to remember that there are two pieces to the puzzle:
What is happening with your current system? Is it not operating at peak performance?
What kind of system are you looking for?
If your current system isn't working correctly, or if you've noticed it's not keeping up with your home's needs, we recommend getting a full diagnostic from a technician. It will help them figure out what exactly needs to be done and how much it will cost. If the problem is simple enough that they can fix it right then and there, they can do that! Sometimes it is just more cost-effective to get an entirely new system.
You should make an appointment to get estimates from a few companies when you're looking to replace your HVAC system. This is normal, and it's smart. You want to ensure you're getting the best possible deal for the money you spend on the replacement.
So what does it mean when a company offers you an estimate on a replacement HVAC system? An estimate is just that, an estimate. A professional's educated guess for what they think the service will cost. They don't know exactly what's wrong with your system or even how much time it will take them to do the job, so they can't be sure how much everything will cost until they get started! However, an estimate is usually pretty close to the correct amount owed.
That's why getting multiple estimates before making big decisions about your home's HVAC system is important. That way, you'll know what's involved in replacing these systems and what kind of investment it might require from your end. You will also be able to compare the estimates to ensure you get a fair price.
Getting an estimate for your HVAC replacement is a great way to start, but it's not the only step you need to take before replacing your HVAC.
When you call in and get an estimate, you'll need to have some information ready:
The model number of your current system
The age of the system (how long it's been in use)
The brand of your current system
A rough idea of how much money you'd like to spend on a new system
Any new features you are looking for in the new system
Are You Looking for an HVAC Company in Downtown Las Vegas?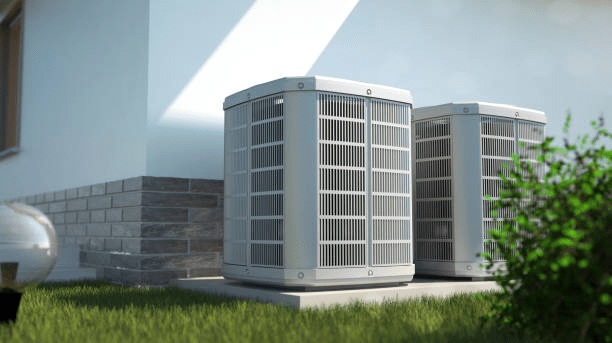 We can help! At The Cooling Company, we are committed to providing the best HVAC services possible. We've been serving the Downtown Las Vegas area for years, and we're proud to say that our clients love us! If you want to learn more about what we offer, give us a call today! We are available 24 hours a day for your HVAC needs.
Hiring an HVAC company can be a daunting task, especially when you're unsure what questions to ask and what to look out for. If you're looking for reliable HVAC services in Downtown Las Vegas, you've come to the right place. At The Cooling Company, we've been providing exceptional heating, ventilation, and air conditioning services since 2011. In addition, we offer a range of services and products tailored to meet your specific needs.
We offer specialized training for our employees to provide the best possible service to our customers. At The Cooling Company, we believe customer service is essential to our business model. Therefore, we strive to provide you with prompt responses whenever you contact us with a question or concern. We work hard until we find an answer that works for everyone involved in your project (including other contractors). That's why we always encourage clients preparing for an HVAC installation or repair project to reach out early. This way, we can help coordinate schedules between all parties involved to accommodate any last-minute changes or unexpected delays.
If you're ready to hire some professionals who know how important their work is, we offer a wide range of services, including:
HVAC repair services
HVAC replacement services
Estimates for HVAC repair and replacement
HVAC yearly and seasonal maintenance
We have hundreds of satisfied customers in Downtown Las Vegas, NV, and the surrounding areas like Henderson and Summerlin, and we look forward to adding you to the list!