Are certain rooms in your home or business taking longer to cool than others?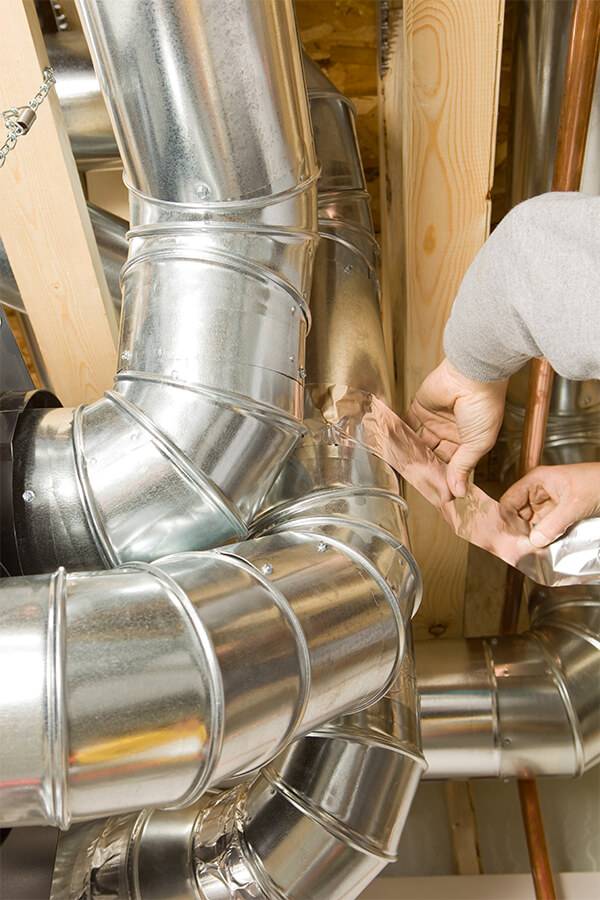 The ductwork in your home or office is like a circulatory system. It circulates conditioned air throughout the entire building, keeping the occupants comfortable even during the dead of winter or the height of summer. Consequently, the condition of your ductwork has a direct impact on the temperatures in your home or business.
It's a fact that's easy to forget because ductwork is concealed in your ceilings and walls, transferring all the conditioned air from your HVAC system to your living and working spaces. It works behind the scenes, so you don't notice its operation until something goes wrong.
When the ducts are dirty, too small, or developing cracks and leaks, it becomes increasingly harder for your ductwork to do its job. You will also encounter problems when the return vents are improperly designed, which causes your HVAC system's efficiency to suffer.
If you're encountering any of the following issues, it may be time to call The Cooling Company for ductwork replacement.
Dust build-up in your rooms
Your HVAC system is noisy
You can smell mildew
Temperatures are inconsistent
*Servicing Las Vegas, Henderson and areas near Paradise, Green Valley, Whitney Ranch, Silverado Ranch, Seven Hills and Boulder Highway.
Schedule
Here at The Cooling Company, we're often asked how soon can we schedule a visit to a home or business within the Las Vegas Valley.
Expect Our Call
It's our goal to perform air conditioning repair service calls within 24 hours, and we're often able to perform them the same day.
Can't Wait?
During peak summer months, you may want to give us a call first to ensure we're able to meet these time frames.

When Should You Replace Your Ductwork?
Yes! We The Experts, Because We Love what We do.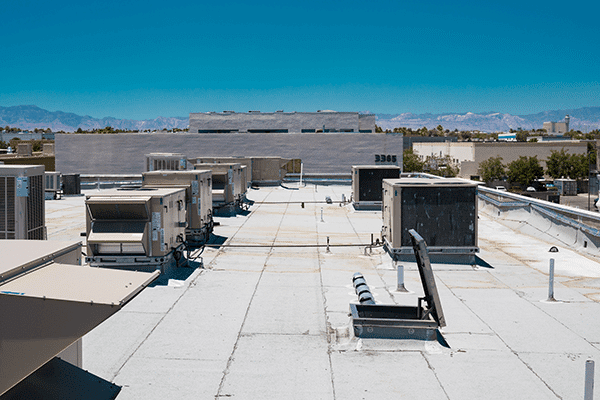 As a building settles, the joints of a duct system can open up, creating gaps that enable air to escape and contaminants like pollen, dust, and hair to get in. Recent renovations can also damage ductwork, contributing to uncomfortable indoor conditions.
When problems start piling up, a full cleaning and repair will be neither cost-effective nor eliminate all issues entirely. At this point, it's time to start thinking about replacing the entire ductwork system. The National Comfort Institute once stated that the average duct system is only 57% efficient due to some of the problems listed below.
The duct system is improperly designed
Cracks have formed
Connections have come loose
Ducts are damaged or collapsed
Ducts have become kinked or twisted
Air duct insulation is damaged or missing
Ductwork is old and dirty
You should also look at replacing your ductwork if you are upgrading your outdated HVAC system and replacing it with a new high-efficiency unit. Prior to installation, your HVAC contractor will perform the following Air Conditioning Contractors of America (ACCA) calculations:
Manual J: These calculations determine the amount of heat that each room loses or gains.
Manual D: With Manual D calculations, the contractor decides what ductwork layout best balances the building's airflow requirements. For example, your old ductwork could be too small to work efficiently with your new system's higher airflow.
These calculations are designed to:
Prevent the installation of an HVAC system that is too big for the property OR
Advise you that your duct system will no longer meet your heating and cooling needs.
If they show that your ductwork is no longer suitable, it's time to consider a replacement.

The Advantages of Replacing Your Ductwork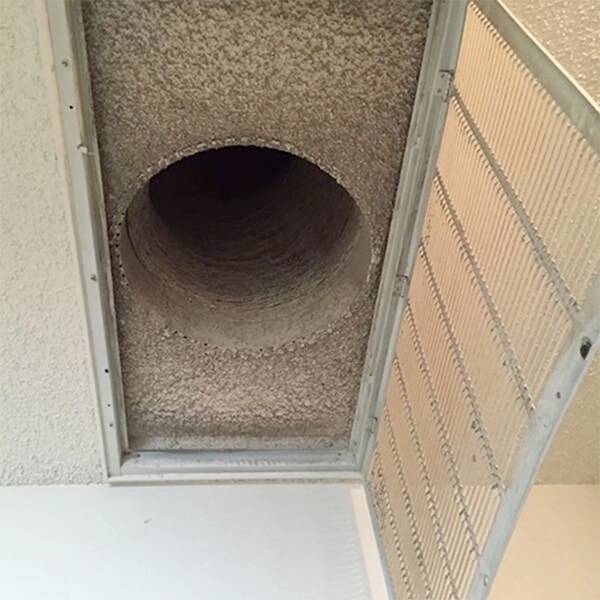 If your ducts are over 10 years old and causing temperature or mold issues, you probably need to replace the system.
Below is an overview of some of the benefits that a new HVAC ductwork system will bring you.
You'll notice most of them right away while others become apparent when your next utility bill arrives.
Improved energy efficiency
Improved air quality
Better temperature consistency
A longer HVAC system lifespan
Schedule a Ductwork Inspection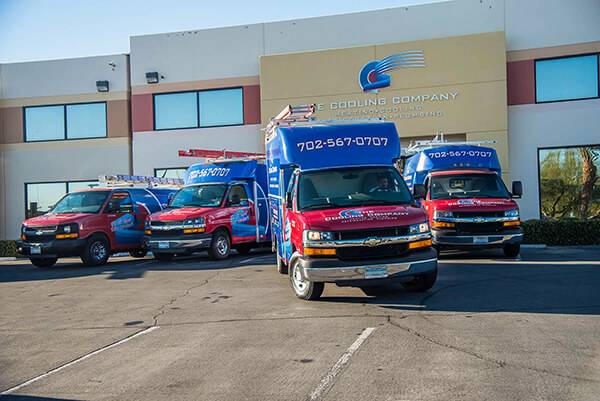 As you can see, there will come a time when your ductwork is so old or damaged that repair doesn't make sense financially. When this happens, you want to work with duct replacement specialists that you can trust.
At The Cooling Company, we will test your ductwork for viability by sealing off the ventilation system and pressurizing it in order to see how airtight it is. The process starts by closing off all the registers and vents into your home or business so that air pressure can only escape through cracks and leaks in the ducts. Our technicians then attach a vacuum to the ductwork near your HVAC unit and put the whole ventilation system under pressure before using a duct leak tester to find out how much pressure is escaping from the system.
Once they have determined how much leakage is involved, the technicians use a pressure sensor along the ducts to pinpoint exactly where the leaks are and how much air is being lost. Based on the results, they will recommend the next steps. In some cases, the problem can be solved with a simple repair, but if the damage is too extensive and you have an older system, we will recommend replacement.
The Ductwork Replacement Process
At The Cooling Company, we offer complete replacement services for duct systems of all types. Our trained and qualified HVAC technicians can also assist if you need new ductwork installed for room additions or existing spaces that have been remodeled.
Once your new ductwork is in place, we will show you how to keep it in the best possible condition in order to heat or cool your residential or commercial spaces more efficiently. To schedule an appointment for an inspection and future replacement, please call The Cooling Company at (702) 567-0707.

Frequently Asked Questions
There are a number of factors that determine whether you can clean or need to repair your air ducts. These factors can range from the material the ducts are made of to the sources of actual problems (dust, particles, you name it!).When in doubt, give us a call! We can gladly check your ducts and offer the best solution based on your issue. Schedule today online or via phone through (702) 567-0707.
We know! A complete replacement of the air ducts at your house may seem extreme, but keep in mind this is to ensure the best possible efficiency from your HVAC unit. There are several issues that can be fixed by replacing the air ducts like:
Poor Indoor Air Quality
Uneven Performance
Stress on HVAC Equipment