Temperatures may be rising, but your energy bill doesn't have to. We spend a lot of money to maintain our homes, and we want to avoid things that will cost us a fortune. By examining the details of the costs associated with your HVAC, you can ensure that you're not paying more than you need. The HVAC system for your home can be expensive to fix and replace. If you want to keep a tight grip on these costs and make sure you aren't being taken advantage of by contractors, you should take the time now to consider your HVAC costs. HVAC costs are essential when considering the overall price of updates or repairs.
A great way to keep a tight grip on these costs is to ensure the HVAC upgrade you consider has high energy efficiency.
This can be done in several ways, including:
Installing an environmentally friendly system that uses less energy than your current unit.
Making sure the system is designed and installed correctly to operate as efficiently as possible.
Following up with regular maintenance to ensure everything is running smoothly and no problems have developed.
Choosing a Budget-Friendly HVAC System that Does Not Require Expensive Maintenance or Repairs
The best way to do this is by researching and finding out what kind of system will work best for your home and your budget. A great way to keep a tight grip on these costs is to choose a contractor with an established relationship with the manufacturer. At The Cooling Company, we help you avoid high mark-ups and ensure you get the best possible price for your HVAC upgrade.
A great way to keep a tight grip on these costs is to invest in new HVAC system upgrades. Keeping your HVAC system updated and upgraded has various benefits, including reduced energy costs and energy consumption. It is estimated that a household saves around $200/year on energy bills after upgrading its system. In addition, newer high-end systems will undoubtedly help energy efficiency within the home. Some of these models are created with sustainability in mind. HVAC system upgrades can even reduce your home's negative impact on the environment.
Your HVAC system may be working in tip-top shape, and making any upgrades can seem futile. However, it is a good idea to give yourself time to research the best options for your home, even if nothing is broken yet. Then, if you're not in a pinch or need an emergency repair, use this guide to help break down your HVAC installation cost for planning your desired upgrades.
Choosing Your Upgrades
There is a wide range of options for updating your HVAC system and improving your home's air quality and energy efficiency. Before directly updating the system, consider any external factors that affect HVAC performance, for example, windows.
Windows
Windows directly impact the efficiency of a home's HVAC system.
When looking at the costs of an HVAC upgrade, think about how much money you'll be spending on heating and cooling every year. Then consider whether there are any upgrades you can make that would help reduce those costs. For example, if your home is poorly insulated or still has single-pane windows, it might be worth considering an upgrade that includes new insulation or replacement windows.
If you think your windows are the culprit of losing heat or air, determine the cause. For example:
Are there cracks in the window seals?
Could you add window treatments like thermal curtains and shutters?
Should you fully replace your current, windows, or add storm windows to ensure better indoor temperature regulation?
On average, installation for an energy efficient window can fall anywhere between $270 and $800 per window, and adding a storm window will typically run you $2,000-$5,000.
Attic Insulation
Attic insulation is also a factor in promoting HVAC system efficiency. Adding more insulation to this area can help keep the warmth out of the home and the cool in. In addition, insulation supports less energy use and lowers energy bills.
Zoning
After you've covered your bases outside of your HVAC system, you can decide what you want, or need, to upgrade within the system. Adding zones to your system, also referred to as zoning, is a way to ensure top energy efficiency performance. Rather than just one thermostat controlling a whole home, zoned HVAC systems use multiple thermostats throughout the home, providing more focus on specific areas of the house. This option is especially ideal for larger homes. Zoning also helps HVAC systems last longer, operate quietly, and be more energy efficient. The average installation cost for a zoning system ranges from $1,700-to $4,500.
Air Purification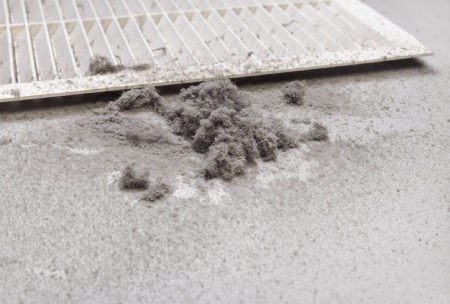 Another upgrade to think about is the addition of an air purification system. Prices for these systems span from $200-to $900. While an air purification system isn't necessary for HVAC systems function, it helps reduce indoor pollution and improve the quality of the air your household is breathing.
High-End Air Conditioning Unit
An additional upgrade to consider, though not necessarily essential either, is upgrading to using a high-end air conditioning unit. Though they are more expensive, with a price point upwards of $12,000, these options are more energy efficient. As a result, high-end air conditioner units have the potential to save money in the long run. Furthermore, a higher-end AC unit will likely have a better SEER rating. A SEER rating is the industry standard for rating HVAC energy efficiency. The cheaper, less efficient models may even be more expensive in the long run with the higher energy costs associated with less efficiency.
Components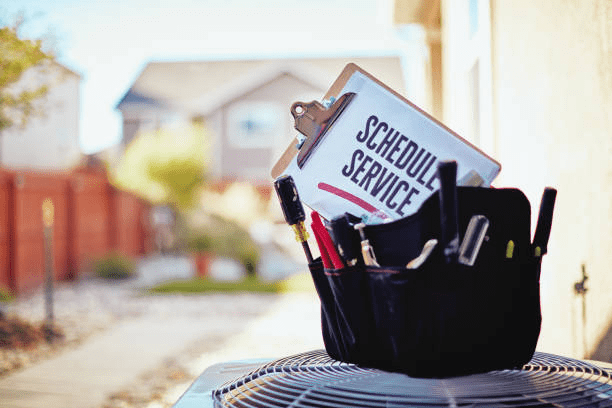 The components used to heat and cool your home can also be upgraded. For example, geothermal heat pumps are an excellent alternative to the typical heat pumps used for HVAC systems. These pumps use heat naturally given off by the earth for home temperature regulation. Geothermal heat pumps make HVAC systems an eco-friendly option with no adverse effects on the environment. However, geothermal heat pumps are expensive. Some models can cost up to $45,000, depending on the size and location of the home.
Choosing an Energy Star-rated system can save up to 20% on your monthly energy bill. If your current monthly energy bill is $200, upgrading your HVAC system could save you $40 per month! That's money in your pocket, and it's also good for the environment. So it's a win-win!
After installing these upgrades, a smart thermostat may be the final practical addition to maintain control over these systems. Many smart thermostat models are available, each offering unique features for tracking energy use. Typically at just a couple hundred dollars, they come at a price point that arguably will pay for itself over time. In addition, the device helps you become more aware of your home's energy use and discover ways to make it more efficient.
Payment Planning
After you know what upgrades you plan to make, consider the costs you'll pay outside of the price of new materials and equipment installed in your HVAC system. The installation itself will come at its fee. It is crucial to factor in the labor cost for these installations between hourly and flat rates.
A way to save money as you consider upgrading your HVAC system is by getting a loan. If you're wondering how much it will cost to upgrade your HVAC system, we can help!
Once you've totaled your predicted spending, look into different options for paying these expenses off. A home equity line of credit (HELOC) can be an excellent financing choice for those with the required equity, typically around 20%, on their home. If you're making these upgrades on a new home where this is not the case yet, a credit card or personal line of credit (PLOC) can be a good option. If you decide to charge these upgrades to a credit card, will you have the funds to pay off a credit card bill by the end of the month? If not, a PLOC may be a better choice, especially for purchases you may not have the cash upfront for now but will have shortly. However, keep in mind that a PLOC may require a higher credit score than other payment options. In addition, PLOC frequently requires direct financing through installation and service companies, which may come with higher interest rates.
Upgrading the air quality and temperature control capabilities within your home will help improve the quality of life for household members. Maintaining your HVAC system with up-to-date technologies will also preserve the efficiency of your HVAC system operations. While these upgrades may not always be a bargain, the price you pay will pay off in the long run as you save money and the planet.
Remember that the above costs are just a guideline; every system is different. You may need more or less than what is quoted above.
It all depends on:
How your current system was set up
If you need to buy a new AC unit
Any accessories you install that might require additional piping or electrical wiring depending on where it is located in proximity to other equipment and ductwork
This is why it's essential to get the correct estimate from a qualified HVAC contractor who knows what they're doing and won't try and take advantage of the situation. The Cooling Company can help ensure you're on top of everything throughout the entire process. We want to make sure you don't run into any surprises. A good installer will prepare you for the costs you'll face, but they might not even realize just how much those costs could escalate. It's something homeowners need to keep a close eye on. Particularly when it comes to the total installation cost, there are so many moving parts it's easy to be caught off guard by the final price tag. It's only with proper cost breakdowns and due diligence at every step of the process that your HVAC upgrade can turn out as well as possible.
We can install updates to help you make the most of your HVAC system. We can also install a new AC unit if that is the best option for your family. Among residents of the Las Vegas area, we've earned a reputation for integrity and excellent service. We offer specials and payment plans! So, if you'd like to discuss the air quality in your home or any other relevant topic, contact us at The Cooling Company today, (702) 567-0707.