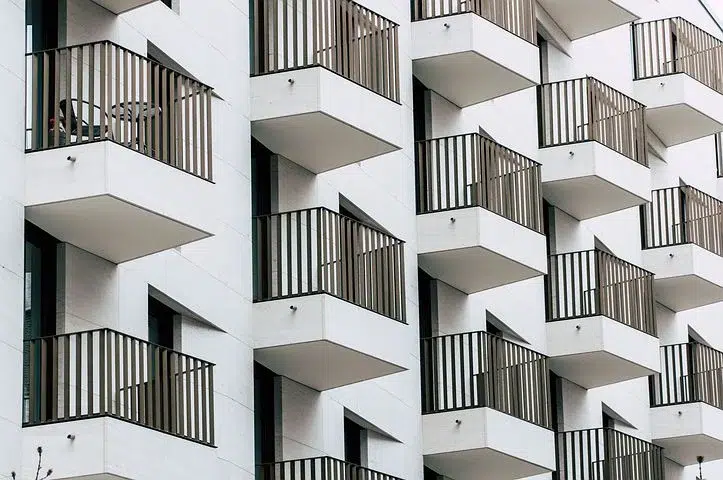 If you own or manage an apartment complex in Las Vegas, your primary concern is keeping your tenants happy and comfortable. Unfortunately, this can be difficult if you do not have a reliable HVAC system. At The Cooling Company, our team has been providing quality HVAC systems for a combined 50 years. We have a few things to say about the importance of having a quality HVAC system for your apartment complex.
A high-quality HVAC system is important for many reasons. It's a vital part of your apartment complex, and you want it to work properly.
High-Quality HVAC Systems Are Safe
One of the most important things about having a high-quality HVAC system is that it will keep your family safe. A well-maintained system can prevent carbon monoxide poisoning and other health risks. You might think this isn't something you need to worry about, but it's a real danger in some homes.
High-Quality HVAC Systems Save Money
The second most important thing about having a high-quality HVAC system is that it saves money! When your system breaks down, you lose energy efficiency and must pay for repairs or replacement. A well-maintained system will last longer than one that's neglected over time. This means fewer repairs and lower energy bills overall!
Energy Efficiency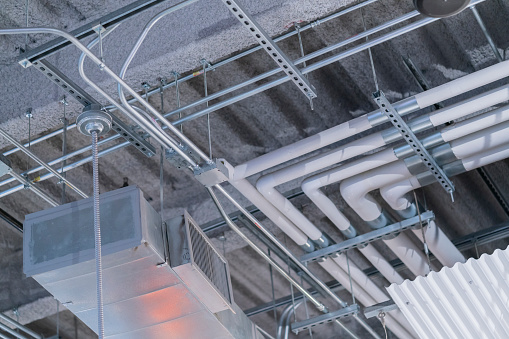 Your air conditioner is one of your house's most significant "energy hogs,"so you must get a good one. If you install an inefficient HVAC system, it will cost you more money over time than if you had gotten a better one in the first place.
An HVAC system can help you be more energy efficient. However, an HVAC system that is not working correctly can cost you more in the long run than if you had just gotten a high-quality one.
How do you know if your HVAC system is efficient?
Well, there are a few ways to tell:
Your home should be comfortable without running your air conditioner all day long. If your house feels cold or hot on any given day, there's something wrong with your HVAC system.
Your utility bills should be reasonable compared to other homes in your area that have similar weather patterns and living conditions as yours does. If they're not, then something needs fixing!
Before purchasing an HVAC system for your apartment complex, you need to ensure that it will save you money by being more efficient than other options. In addition, it would help if you also considered the maintenance cost. If your system breaks down too often or is difficult to maintain, you will spend more money on repairs than you would on a higher-quality unit that requires less maintenance.
Another important aspect of choosing the right energy-efficient HVAC system is airflow quality. Airflow can be measured with CFM (cubic feet per minute) and airflow efficiency ratings. These will show how much air is moving through the ductwork compared to how much could be moved if there were no obstructions like filters or coils blocking the way.
The Noisy AC Unit
It would help if you also looked at noise levels. Apartment complexes are small spaces for working class people looking for quiet and rest. Noise can be reduced by installing insulation inside walls or ceilings around vents. This will help reduce noise so the unit won't make as much noise when operating at full capacity. This is especially important during hot days when everyone wants their home cooled down quickly after coming inside from working all day long.
Benefits of Investing In a High-Quality HVAC System
A high-quality HVAC system is important for many reasons:
First, these systems are more energy efficient than the cheaper models that often come standard with apartment complexes.
Second, they're quieter, so your tenants won't be getting woken up by loud noises every morning as soon as they turn on their ACs or heaters.
Third, they last longer than cheap models because they're built to last.
Next, comfort. A high-quality HVAC system will keep you feeling comfortable no matter what the weather outside is like.
Health is important too. A high-quality HVAC system will help you avoid common health problems caused by poor indoor air quality (IAQ).
Finally, and most importantly, these systems are more efficient, saving money in the long run!
Now that we know the benefits of investing in a high-quality HVAC system let's talk about the options available for apartment complexes.
Choosing the Best AC Options for Your Apartment Complex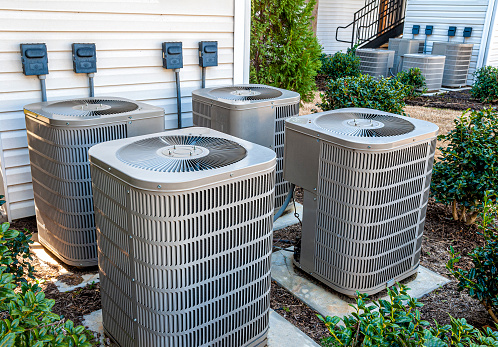 Various air conditioning options are tailored for the space they serve. When choosing your provider, it's important to consider if they can meet your complex's heating and cooling needs over time.
That may include:
The installation of new thermostats, heat pumps, and/or furnaces
Maintenance agreements for your existing HVAC system to keep it running efficiently
24/7 emergency service! We know that unexpected breakdowns happen at inopportune times, so we're here to help when you or your tenants need us most; day or night, weekday or weekend.
There are also other options to help manage your temperature management needs.
These include:
Smart Thermostat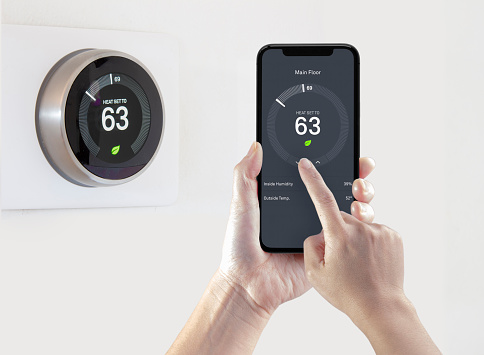 Want the flexibility of controlling your unit wherever you are? We have you covered!
A smart thermostat can be used to connect to your home's Wi-Fi network so that you can control the temperature remotely from your smartphone or tablet.
The smart thermostat is a device that helps you to control the temperature inside your home. This device can be used as a smart thermostat for both indoor and outdoor units. The smart thermostat will help you save money on your energy bills while also reducing the risk of overheating or freezing your unit.
In order to install the smart thermostat, you will need to have an existing thermostat that is compatible with the smart thermostat. You can find this information by looking at the manual with your unit or checking online for more compatibility information. Once you have installed the new unit, it will automatically connect with your existing unit and start working immediately!
Outdoor units
Outdoor units are what they sound like; they're located outside in the back yard (or front yard, depending on how close you live to neighbors).
Ductless systems
If you're considering a new air conditioning system for an apartment complex, ductless systems may be an excellent choice. Ductless systems are an alternative to traditional air conditioning systems. They operate using remote heat pumps instead of ducts. This means no messy installation work must be done inside your walls! Additionally, they're easy to install and require less maintenance, making them a great choice for apartments, condominiums, and townhouses. Ductless systems also offer quieter operation than traditional central air conditioning units.
As a result of their quiet operation, many homeowners are drawn to ductless mini-split AC systems because they will not disturb your sleep or cause headaches from constant fan noise. In addition to the benefits listed above, ductless mini-split air conditioners can be installed in virtually any type of home. From single-family dwellings and multiple-unit dwellings such as apartments, condominiums, and townhouses, ductless systems work well in cooling.
We can meet all your cooling and heating needs here at The Cooling Company.
New Installations
New installations are a great way to improve the quality of life for your tenants. They can also be a good investment for the long-term, saving you money over time and being more energy efficient than older systems.
New installations are often more effective because professionals install them. These units are selected based on an assessment of your space, ensuring the best cool air every time.
However, many other benefits come from getting your air conditioning system serviced by professionals:
Lower energy costs
Better performance and longevity of equipment
Peace of mind knowing that installation was done correctly
Once your unit is installed, it is important to maintain it regularly to get the most out of it.
After Installation Service: AC Maintenance and Repair
Regular AC maintenance is important to keep your system running smoothly and efficiently. Our technicians can perform routine maintenance on your air conditioner, including:
Checking and cleaning the filter
Testing refrigerant levels
Inspecting electrical connections, motors, and belts for wear
Checking for loose screws or bolts that could indicate damage to other components of the unit
Regular maintenance helps prevent costly repairs by identifying issues before they become too serious. Then, if a problem does arise, we'll get it fixed quickly so your tenants can stay comfortable all year long. This is especially important throughout Las Vegas's hot summer weather.
We Handle All Types of AC Diagnostics and Repairs
AC not turning on or making a weird sound, and you don't know why?
At The Cooling Company, we do all types of AC diagnostics and repairs. Here's a look at how our AC diagnostics and repairs are handled.
Our experts will thoroughly inspect your system, looking at its temperature, humidity, and airflow.
Our technicians can repair any issue temporarily or permanently, depending on what's needed.
24 Hour Services
Are you looking for an AC installation and service for your Las Vegas apartment complex? Look no further! We offer affordable rates and friendly service at all hours of the day and night.
We've been installing and servicing AC systems in Las Vegas for years, and we've got the know-how to get your apartment complex's AC up and running again in no time. In addition, our 24/7 service means you'll never have to worry about being without cool air when it's hot outside.
Choose the Best Options for You and Your Tenants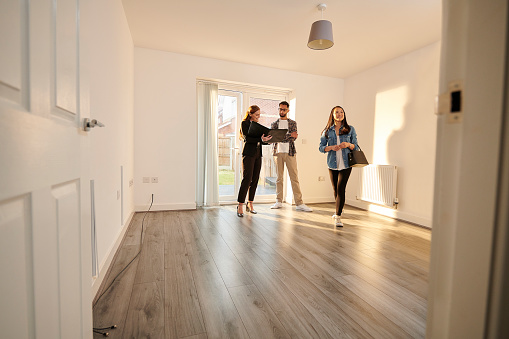 Now that you understand your options, you can choose the best choice for your apartment complex.
Our team is fully licensed and insured, and our technicians are trained to work on all makes and models of outdoor units. We know how important it is for you to get the job done right and fast. We will treat your property with the care it deserves. We can handle anything from regular maintenance to emergency repairs. When you need AC installation or service for an apartment complex in Las Vegas, call The Cooling Company!
When you own an apartment complex, you want to be sure your air conditioning system is working at its best. It's not just about comfort; it's about safety. This is why it's important to have AC installation and service performed by professionals.
We're here to help. We've been serving Las Vegas residents for years and are experts in apartment complex HVAC systems. Whether you need installation or maintenance services, we're here to make sure that your home stays cool no matter what happens outside!
Need a customized solution, or have more questions? We're here to help! Contact us at (702) 208-9904 to speak with a representative today.
We look forward to hearing from you!