The #1 AC Company in Henderson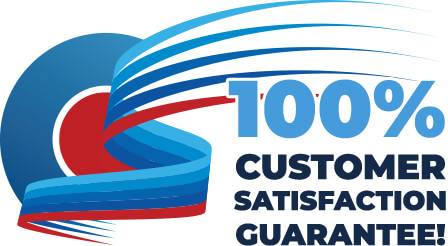 When you need an AC company to help you with a job in Henderson, NV, consider our highly experienced team at The Cooling Company. Summer temperatures in this Clark County city frequently reach triple digits and require that you have an efficient cooling system. Whether you need to take advantage of our 24/7 emergency air conditioning service, schedule your next tune-up appointment, or learn more about having a new AC installed in your home, we do it all!
About our AC company:
Lennox Premier Dealer
24/7 emergency service availability
BBB A+ rated
100% satisfaction guaranteed
Our technicians must all pass background checks, and we're EPA certified. We have more than 50 years of combined experience that we use to produce outstanding results. Our family-owned and -operated company is proud to offer a 100% customer satisfaction guarantee on everything we do. You can always trust our The Cooling Company to deliver service that exceeds your expectations and truly elevates the comfort you experience in your home.
Responsive Air Conditioning Service in Henderson
The Cooling Company is committed to offering exceptional air conditioning services throughout Henderson. If your air conditioner is acting strangely, or you've noticed an unexpected increase in your cooling bills, let us take a look! Our highly skilled technicians are what make our AC company great, and have been assisting homeowners in Henderson resolve cooling issues for many years. From no cold air to unusual sounds, leaking, freezing, and more, we fix it all!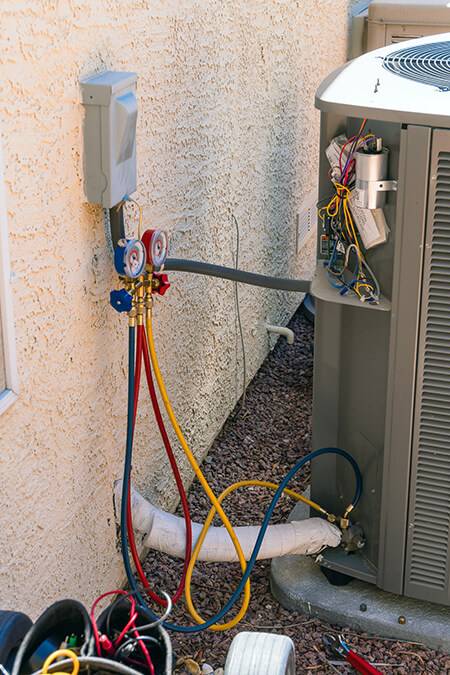 When you're faced with a dangerous situation, you can rely on our 24/7 emergency availability. We'll always use quality parts and materials to get your AC unit running like new. Before we do anything, we'll go over the details of our price estimate with you. Our team strives to give you the information you need to understand our recommendation, why we're suggesting a service, why it costs what it does, and why it's truly necessary. It's all part of our commitment to total customer satisfaction.
Premium AC Installations in Henderson
When you need a new air conditioner in your Henderson home, The Cooling Company can make sure that the installation process goes smoothly. With our high level of knowledge, we can explain the various makes and models that would be right for your style and size of home. We're a Lennox Premier Dealer, and carry a wide selection of air conditioners to accommodate almost any home cooling needs. From high-efficiency central models to ductless air conditioners and more, we will help you understand your options and choose a new AC system that is a perfect fit for you and your home. To make the process hassle-free and give you peace of mind, we offer a 12-month buy-back guarantee on the systems that our AC company installs in Henderson as well as flexible financing options on approved credit.
Our AC installations involve:
Properly sizing your new AC
Helping you select the right system
Working within your budget
Removing your old system carefully
Following local code and manufacturer guidelines
Ensuring you are satisfied with the installation
Henderson AC Maintenance Plans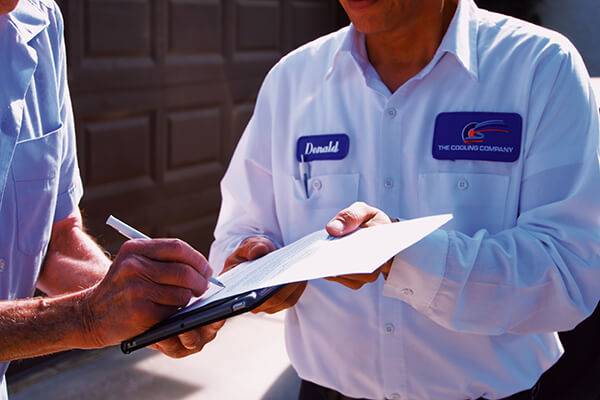 The Cooling Company makes it easy to get your Henderson air conditioner an annual tune-up! When we perform maintenance on a cooling system, we'll get everything cleaned out properly. We can also replace dirty air filters and perform a check on all of the safety systems.Any moving parts will be lubricated, and we can offer advice on any parts that need to be replaced. We make it easy to get small problems resolved before they grow. For even great value, be sure to ask our team about our preventative maintenance memberships that are packed with perks and benefits simply for letting us maintain your air conditioner year after year!
In addition to our air conditioning services, our award-winning team offers comprehensive heating services in Henderson. To schedule service or learn more about our trusted AC company in Henderson, please contact us at The Cooling Company today!