So you're wondering why choosing a Lennox brand HVAC system is the best option for your home? We get it. There are so many myths and ideas about different brands out there and that can make things confusing. However, you picked up on something special when you saw the Lennox name.
If you're still using an old air conditioner or furnace, you are wasting money on utility bills. One way to stop this waste is by installing a new heating and cooling system from Lennox. Lennox systems offer high-quality products with innovative technology designed to reduce energy consumption.
A study conducted by the Energy Information Association found that nearly 90% of the homes within the United States have air conditioning units and 75% with central units. We all know how high your energy bills can get when you live in a hotter climate. Lennox is the best AC brand for hotter temperatures.
One of the most essential upgrades your home can have is a new Heating, Ventilation, and Air Conditioning system. When the temperature begins to drop, you know it will be time to turn up the heat and that can mean higher utility bills. So most people look for ways to save energy when the temperature changes.
The Lennox Advantage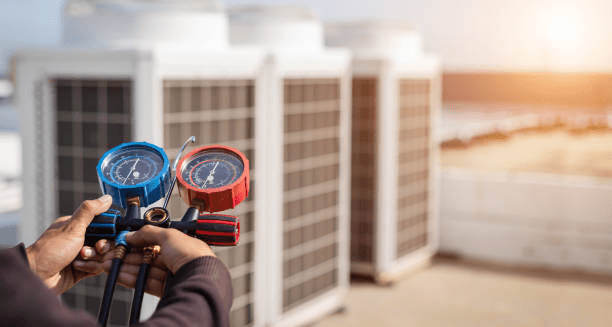 So right now, you might be asking yourself: Why is Lennox better? What makes this brand so unique? It's pretty simple:
Lennox is constantly working to improve the technology that supports its products. When you opt for the Lennox brand, you are signing up for cutting-edge technology that will ensure the comfort and health of your home.
Lennox is reliable. History speaks for itself. Throughout the decades, Lennox customers have come to expect a high level of reliability from Lennox. With regular tune-ups, your Lennox HVAC system can serve your family for years to come.
Lennox meets you halfway. Deciding to spend money with any company is the customer's risk. It requires a level of trust before someone spends their hard-earned money with any company. That's why Lennox offers a warranty on each of its products.
Lennox understands the need for control. The truth is, you won't always be home. So with the help of mobile technology, you can adjust your HVAC settings at home even when you're away. You can feel free to be spontaneous, knowing that you can check in at any time.
You see, we're not going to try and blow smoke up your backside. Instead, we're going to give you facts and accurate information on why a Lennox brand HVAC system is an excellent choice for you and your family.
Whether your system is commercial or residential, the chances are that Lennox equipment will provide you with the efficient heating and cooling that you require. Plus, with their excellent track record, you'd be hard-pressed to find a better brand to handle your HVAC needs.
Lennox: A History
Being way ahead of their time, Lennox has always been a pioneer in the HVAC industry. In 1982, Lennox put the first high-efficiency gas furnace on the market. Their move to efficient HVAC systems was a game-changer for energy consumption. High-efficiency furnaces help you keep your energy bills low.
Then, in 2005, Lennox made another move to improve energy efficiency for their customers. As a result, they were the first HVAC company to earn a SEER rating above 20! Plus, Lennox has remained an industry leader for a good reason. It's not by chance that you get to stick around and stay relevant for over 100 years.
There are also other options for reducing your home heating costs. You will hear about other brands like Trane and Carrier. At the same time, the very last thing you want to do when you need heating and cooling is to settle for less than the best. Sadly, many homeowners and business owners tend to do just that. They decide not to get a high-efficiency and high-quality HVAC system. In the end, they will likely regret that they made this decision. They'll wish they had chosen a higher quality system.
Lennox's place in the industry
But what makes Lennox so unique? Lennox is one of the most respected names in heating, ventilation, and air conditioning (HVAC). Lennox products offer unrivaled value. They are energy-efficient, high-quality units that offer customers top-notch comfort and quiet operation for years to come. Here's why:
Installing an HVAC system is a long-term commitment. So it helps to know that Lennox is always thinking about your future. Lennox offers replacement and repair programs for your system aligned with your budget. So even after the sale is closed you can still depend on them to help you keep your HVAC system in the best shape.
With Lennox you can find a financing option that fits your budget.
You can save money! Lennox is the marker of energy efficiency in the HVAC industry. When you have an energy-efficient unit, you save on your energy bills.
Lennox helps you reduce your carbon footprint. We all have to do our part to restore our planet. And Lennox has been at the forefront of making the HVAC industry more environmentally conscious. Lennox's ultra-low emissions furnaces give off nearly 70% less nitrogen oxide than other low emission units.
Due to this level of excellence, Lennox has essentially become a household name in both homes and businesses across the country.
Energy efficiency is more important than lower prices when choosing an HVAC system.
Lennox air conditioners are some of the most energy-efficient units available today. By installing these units in your home, you can easily save 30 percent or more on your annual energy costs. That's an average of $400 per year per unit. These savings help to pay for the cost of installing a new system within one to three years.
The cost of heating and cooling can seem to climb with every bill. But this is not the case when you invest in a Lennox unit. And yes, it is an investment. You may have already tried the cheaper central air conditioners, and the performance has been sub-par. But studies show that running a Lennox air conditioner for up to 9 hours per day will cost you less energy than running other HVAC units for the same amount of time. In addition, unique features like the Lennox Quantum coil works hard to keep your energy costs low.
Lennox air conditioners are both energy efficient and environmentally friendly. The Lennox brand offers the best solutions in heating and cooling available today. When you choose a Lennox product, you can save money on your energy use while still staying comfortable in your home. Lennox has the most consistent seasonal energy efficiency ratio or SEER rating in the HVAC industry.
Lennox provides a range of sizes
You can find a Lennox unit to suit your needs regardless of the size of your space. These air conditioning units come in all different sizes to fit your home's square footage. So they can fit well in any home. So whether you have a tiny studio apartment or a large house with many bedrooms, Lennox has several options for cooling your home efficiently.
Excellent quality assurance
When you get a Lennox AC, it's a sturdy and reliable piece of equipment that will last you anywhere from 15 to 20 years. Their reputation of providing nothing but durable and dependent machinery over the past century is a big part of what puts them among the top HVAC manufacturers in North America. With different types, models, and brands of Lennox systems available, they are perfect for commercial and home use.
Enjoy stress-free maintenance with Lennox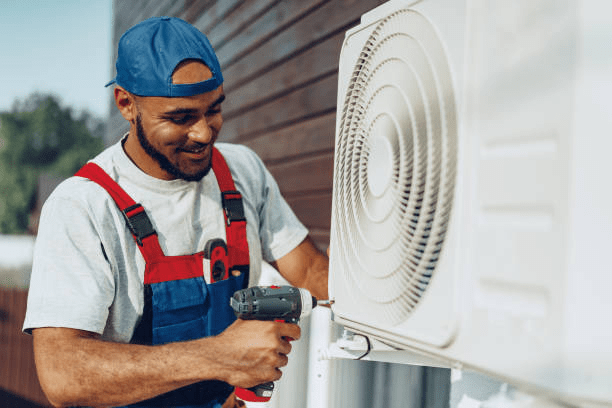 When it comes to getting parts replaced over time, the Lennox supply chain makes sure that you only get authentic parts straight from the source. You can't really get Lennox parts elsewhere. And when you think about it, that's how they're able to maintain such high quality.
Technological advancements over the years have made the HVAC industry more efficient. So if you're using a problematic older model, it might just be outdated. In this case, replace the equipment rather than spend money on repairs. Sometimes you need a more modern air conditioner.
Access professional and personalized customer support
DIYs can be fun. But when you're not a professional, how can you determine whether you need to replace a part or replace the unit? First, of course, your system has many components, like your compressor and heat exchanger. And as a consumer, you might not have expert understanding of these. But my factors affect whether you repair or replace, like age and the number of repairs previously done, if any.
Well, Lennox professionals have a nifty little trick to help you decide. First, you only need to get an expert to assess your unit. Then, once that's done and you get a quote for the repairs, that's where the math comes in.
All you need to do is multiply the age of your unit by the total costs to repair it. If your answer is higher than $5,000, the better choice would be to replace the unit altogether. But if your answer comes out to less than $5,000, then you can go ahead and get the repairs done.
Lennox air conditioner products and models
Air conditioners and heat pumps from Lennox are among the most reliable, low-maintenance models on the market. It's easy to see why. Lennox designs and crafts top-quality heating and cooling equipment, and they've been doing so for decades. That means the company has spent almost a century perfecting its craft and fine-tuning its products to provide you with high efficiency, streamlined operation, and maximum comfort.
Lennox offers a wide range of heating and cooling solutions for residential and commercial use today. Some of its most popular products include:
Furnaces

Lennox has over 20 different models of furnaces available. You can choose from various single-stage, oil, and gas furnaces.
Lennox gas furnaces deliver that warmth for homes that require steady, year-round warmth without taxing your utility bill.
The furnaces come with various energy-efficient options, like the IntelliTouch control system. IntelliTouch ensures your furnace runs at optimal output and efficiency.
The furnaces run quietly, thanks to their WhisperMax technology.
These quality furnaces have great features like their durable steel cabinet that prevents rusting or corrosion in your heating unit.And it doesn't end there. Your Lennox dealer is backed by quality warranties you can trust. Warranties start from five years, and you can get this extended over the product's lifetime.
Central air conditioning units

When it comes to AC brands and all things AC, Lennox is the industry name. Here's why:
You can trust Lennox central air conditioning units to be dependable, and to keep you cool, when temperatures soar outside.
Lennox central air conditioning units are both quiet and energy-efficient.
The Lennox brand has different series to offer when looking at AC units. You will find the Dave Lennox Signature Collection series, which carries the three Dave Lennox models, the Elite Series, and the Merit Series. And throughout these models, you will find SEER ratings ranging from 13 to as high as 26.

Heat pumps

Some Lennox heat pump models are solar-powered. There's not a lot that's more energy-efficient than that.
You can even choose a heat pump that comes with a dual-fuel capacity. This way you can choose to switch between using electricity or gas.
The air handlers efficiently manage the airflow throughout your home.
Lennox uses environmentally-friendly refrigerants.
Lennox pays keen attention to humidity control. And this has impressive health benefits for your family and friends.
The cost of quality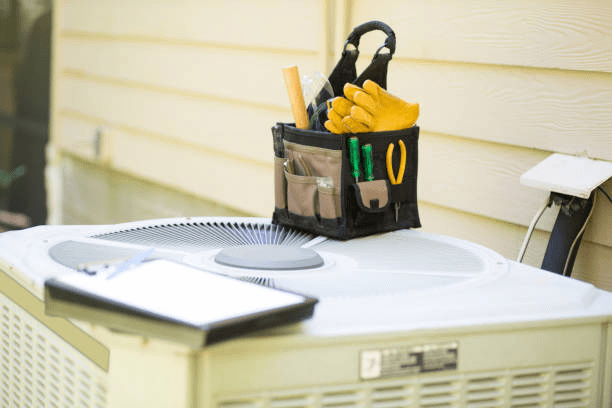 The cost of the Lennox HVAC system is determined by whether you buy a high-end model or a base model. Similarly, choosing the type of unit that's best for you will take into account your home's square footage. When shopping for a system, you can choose from several options, including variable capacity units with two-stage cooling and two-stage heating. If you live in a much colder area, you'll want to purchase either an optional heat pump or a heat pump system.
Lennox manufactures multiple models of heat pumps for installation in your home. The price of these units ranges from roughly $1,425 to $4,400. Then there are the installation costs that follow. If you require a specific model not included in this range, expect prices to be significantly higher. The company also offers several different types of air conditioners that are Energy Star rated and designed to save homeowners money on their energy bills each month.
Some options include special features like wireless remote control or self-cleaning evaporator coils. Unfortunately, these additional features can increase the unit's price by several hundred dollars. However, if you're looking for an affordable option that still gets the job done, then don't worry. Lennox makes several lines of high-efficiency condensing units that only cost between $1,000 and $2,000. These units can typically replace your existing HVAC system from another distributor.
Conclusion
In an ever-changing economy, it's more important than ever to get the most value for your money. So don't settle for just any type of furnace or air conditioner unit when you can afford a Lennox.
When looking for a new AC unit, you're looking for reliability. With distribution facilities across the country, Lennox is the best choice for providing you with premium brands like Concord, Aire-Flo, and Ducane, to name a few.
Plus, Lennox products generally have higher SEER ratings. That's why consumers trust this top brand over others to supply houses and businesses with their everyday HVAC needs. So choose Lennox Industries Inc. when looking for the best central air conditioner or HVAC unit.
Looking for the perfect home comfort system? Then, you've come to the right place. The Cooling Company is a proud premier Lennox Dealer servicing Las Vegas and the surrounding areas. Our experts are ready to help you design the ideal comfort solution for your home. Call us today to schedule your free proposal.