High Quality Furnace Repair in Summerlin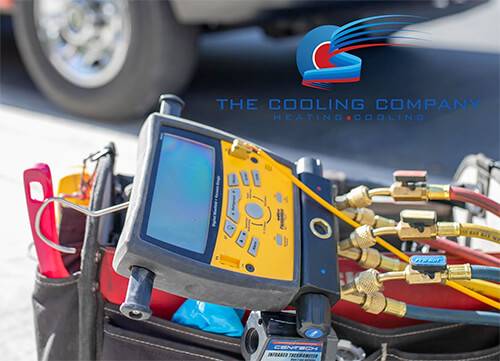 At The Cooling Company, we aim to take the stress out of having any furnace repair performed in Summerlin, NV. Winters in the Mojave Desert can get cold, and you'll need to have a reliable heating system in your home. There's nothing worse than turning on the heat on a cold winter morning to hear a strange sound or notice that the vents aren't pushing any hot air into your home. If you're facing a situation where you believe heating repair is necessary, Summerlin has trusted our heating team for services for many years. It would be our absolute pleasure to assist you in your time of need!
Why call us for furnace repair in Summerlin?

24/7 emergency heating repairs
BBB A+ rated

100% satisfaction guaranteed
Highly skilled technicians

If your heater is acting strangely or not turning on at all, our highly skilled technicians will know just what to do. Our team has more than 50 years of combined experience! We work on all makes and models of heaters in a highly professional and competent manner. You can count on our crew to always stand behind our results. For issues that arise outside of our normal office hours, we offer 24/7 emergency heating repair services. That means night or day, we're here to handle the full restoration of your heating system no matter what size, style, or brand it may be.
Our technicians are all highly experienced and will get every furnace repair in Summerlin done right the first time. You can trust us to arrive at your home with all of the tools we need for a job. Your time will be respected, and we'll work efficiently throughout the project.
Fast, Reliable Heating Repair in Summerlin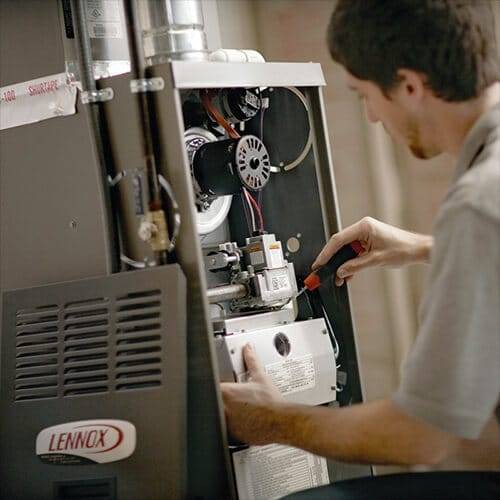 Knowing how to spot the signs of a problem with your heater are important, as catching malfunctions early on can help you prevent a more costly repair. Some things are obvious, like no heat coming from the vents. A strange smell when first turning on your heater for the year may not be cause for alarm, as it could simply be dust burning off of the system, but we still recommend calling us for help should you notice any unusual smells when running the heat. Paying attention to your vents and airflow is another thing you can do. If you notice weak airflow coming out of a specific vent, it could be due to a clog in your ducting, a leak in your ductwork, a clogged air filter, or a malfunction of your heating system that is causing a lack of performance. Noises are another common cause for concern, and should not be ignored. Even if your heater is still running while making an unsual banging, clanking, or squealing noise, this may be a sign of a loose or broken part that could be tumbling around inside your heater causing additional internal damage.
Call us for heating repair if you notice:
Unusual noises or smells
Frequent cycling of your heater
Unresponsive thermostat
Poor airflow from your vents
Furnace not turning on
A sharp increase in energy costs
Some issues could be caused by something as simple as a dirty furnace filter. When was the last time you inspected or replaced your filter? We can help with this, of course, and we offer preventative maintenance to keep up with the cleaning and tuning of your furnace each year to prevent many common repair issues. Still, years of wear and tear along with accumulated dust can result in an unexpected problem with your heater. Should your heater start showing any signs of malfunction, you can trust that our team will be at the ready to take care of the repair.
We'll show up right away to give your heating system a proper diagnosis. Once we've determined the cause of the problem, we'll present our findings and give you a detailed and accurate cost estimate for our recommended action. Summerlin homeowners have trusted our The Cooling Company team for furnace repairs for years because of our honest, customer-oriented approach. You can trust that we will have your best interests in mind, be honest about our findings, and only present you with service recommendations that are right for you.
Contact Us Today for Furnace Repair
At The Cooling Company, we want our Summerlin customers to have a great experience when using our heating repair services. All of our results are backed with a 100% customer satisfaction guarantee. Your peace of mind is important to us, and we'll answer any of your questions about your heating system. Our fully licensed, bonded and insured technicians will give each repair their complete attention. We make sure jobs go smoothly from start to end.
With our skills, we can also assist with any heating installation or maintenance project. When the weather heats up, you can count on us for air conditioning repairs as well.
To set up your heating repair appointment in Summerlin, call The Cooling Company today!