Experienced Furnace Maintenance in Summerlin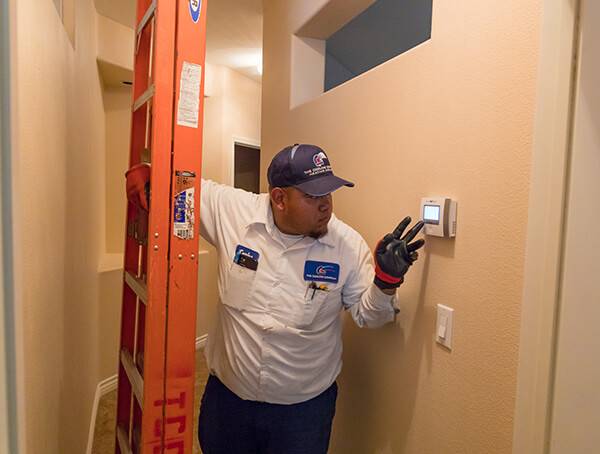 For the best preventative furnace maintenance in Summerlin, NV, go with the professionals at The Cooling Company.
While our company has been around since 2011, our team actually boasts over 50 years of combined experience!
You can trust that everything we do will be with the utmost professionalism and attention to detail. We've handled countless heating tune-ups for homeowners throughout Summerlin and the surrounding areas, and our technicians have extensive experience we put to work for you. As your heating equipment is paramount to your comfort, we always work diligently and meticulously to make sure your furnace, boiler, or heat pump is in excellent shape for the upcoming winter weather.
You should know that we:

Have been BBB-accredited since 2012 and hold an A+ rating
Are a family-owned and -operated company

Are certified by the Environmental Protection Agency
Have been designated as a Dave Lennox Premier Dealer
Expect the warm, friendly care that usually comes from a family business. We'll personalize our heating tune-ups rather than be generic about the service. Our technicians can maintain any make or model of heat pump, mini-split, boiler, or furnace.
Summerlin Heating Tune-Up Pros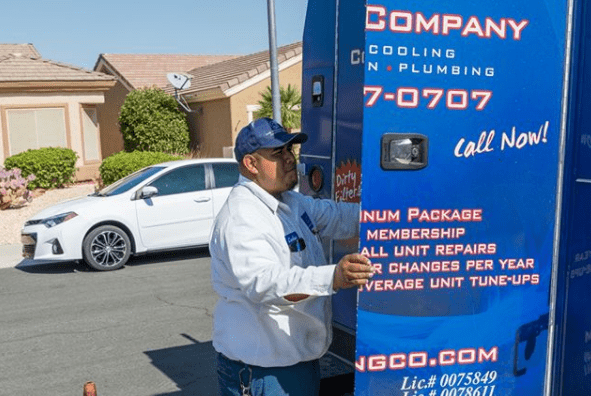 For the skeptics out there, we want to explain just why heating tune-ups are so important. First, they ultimately lead to short- and long-term savings. They keep a system from breaking down, and they extend the system's life span. By ensuring efficient performance, tune-ups can slash your energy bills each month. And besides that, professional maintenance is required by most manufacturer's warranties.
There's no shortage of tasks our technicians handle during this very important preventative service. We follow a detailed and comprehensive checklist to make sure we don't miss anything during a tune-up. Our technicians can oil the motor, replace old wiring, replace the air filters, and clean the condensate pump. We'll perform a series of visual inspections, performance tests, and cleaning of the system to keep your heater running at peak performance. You can trust our team to have familiarity with any type of heating equipment you own, and be able to give it the proper tuning, testing, calibration, and cleaning that it needs to serve you well for many years.
Furnace maintenance covers things like:
Thermostat and wiring checks
Return and supply air temperature checks
Gas valve inspections
Blower motor and belt inspections
Visual inspections for debris and oil deposits
If you'd like us to handle furnace maintenance for you on an ongoing basis, we have service agreements that come with lots of perks and benefits! Ready to sign up for our Platinum Maintenance Plan? There are four residential packages to choose from, but each gives you two full-coverage tune-ups a year. You can set up your heat pump or furnace maintenance in the fall here in Summerlin; our schedule is incredibly flexible.
If ever you need repairs in between our visits, you'll have a technician at your door within 24 hours of calling. Members also get priority scheduling on weekends and holidays. All four of our packages provide members with a 15% repair discount, too! It's our way of rewarding homeowners who choose to make maintaining their heating system a prioroty.
Unbeatable Furnace Maintenance
Your heat pump or furnace maintenance in Summerlin will be backed by a 100% satisfaction guarantee. We're entirely confident you'll be completely satisfied with our service, so much so that we guarantee it. You can breathe a sigh of relief as our technicians have all undergone a thorough interview and a series of background checks. They will be drug- and alcohol-free, and respect you and your property during the entire service, guaranteed. Our friendly, knowledgeable team and customer-oriented approach to service is why so many Summerlin residents have trusted our team for service and continue to make us their first option to maintain their heater.
Besides heating tune-ups, The Cooling Company is also at the ready to provide heating repairs and installations anywhere in Summerlin. We also offer AC maintenance! To schedule a tune-up, please call our team today!