Summerlin's AC Maintenance Team

The Cooling Company is ready to provide you with the best air conditioner maintenance service here in Summerlin, NV. We'll do it with our well-known combination of professionalism and warm, friendly care. You'll see what we mean when you invite us over. For now, just remember that customer satisfaction is 100% guaranteed! Our AC tune-ups are one of the most valuable services we provide to our customers, and it is our privileged to be the team you trust to maintain your air conditioner so you can enjoy a safe, cool, and comfortable summer while being inside your home.
Clients appreciate our:
Certification from the EPA
Over 50 years of combined experience
Family-owned and -operated company
Status as a Dave Lennox Premier Dealer
Capability of working on all makes and models
We opened back in 2011 and became accredited by the BBB in 2012. Since then, we've developed a loyal customer base. Homeowners in Summerlin trust our AC maintenance technicians because they have undergone background checks and extensive interviews. Each is guaranteed to be drug- and alcohol-free before stepping into a customer's home.

Premium AC Tune-Ups in Summerlin
Some people need to be convinced that maintenance is necessary for their ducted or ductless systems. The fact is that many manufacturers' warranties require it. Besides this, an AC tune-up can greatly extend the lifespan of any cooling system and can contribute to energy savings. You should also find that your AC requires fewer repairs moving forward. Just like your car, your air conditioner is susceptible to wear and tear after a full year of use. Plus, while your AC sis dormant during the winter, it naturally accumulates dust that can wreak havoc when you do turn it back on when the summer weather starts rolling back into the Summerlin area. Having our technicians perform AC maintenance on your system is the best way to make sure there aren't going to be any surprises when turning down the thermostat this year!
Let us start by inspecting your system and recommending a maintenance package for you. You'll receive an accurate estimate to approve, and there will be no obligation. You'll love how comprehensive our tune-ups are.
Our technicians can:
Visually inspect the AC for debris
Lubricate fan blades and other moving parts
Inspect wiring for wear or loose connections
Measure the refrigerant charge
Test the blower motor's function
Check the thermostat's accuracy
Through our detailed maintenance checklist, we'll make sure your air conditioner is running at peak performance. We'll leave no component unchecked, your system completely cleaned out, and everything adjusted for greater efficiency and the lowest cooling costs possible.

We can also clean the evaporator coil and condenser coil. This is an integral part of air conditioner maintenance. If the coils become dirty and grimy, they don't absorb and release heat, which means you'll get lukewarm air. Our team will clean out the condensate drain line as well, which prevents mold growth. Because we follow a comprehensive series of maintenance actions, we are certain we'll get your air conditioner running in tip-top shape. We're happy to discuss the current shape of your AC equipment, giving you full understanding of any potential future parts replacements as well as help plan for replacement much farther in advance. Our customers love being able to plan ahead for a new system, as well as be told that their AC is in great shape! We can't overstate the peace of mind that will come as a result of our work.
Valuable AC Maintenance Plans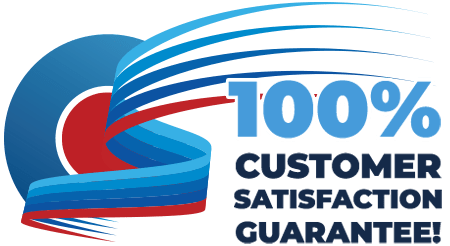 We have four maintenance packages available, and each provides membership for one year. Several benefits are common to all. For instance, you'll have any repairs discounted by 15%. We'll cover the cost of filter replacement, too. If you need service on the weekends or holidays, you'll be treated to priority scheduling.
Summerlin residents needing an AC tune-up can look to The Cooling Company with confidence. We can also perform heating maintenance, and we're skilled at both AC repairs and installations. To ask any questions or to schedule an appointment, simply call us today!