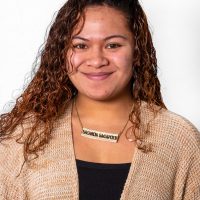 Virginia Salanoa-Sagapolu Customer Service Representative
My name is Virginia Salanoa-Sagapolu, I am an adventurous and tenacious soul that is always determined to elevate my life! I have been working in customer service for over 6 years. Previously, I attended College both in California and Florida as a student-athlete.
I enjoy chasing sunsets, playing Chess, and being able to capture the beauty of mother nature! With that being said I believe that my leadership skills, versatile experiences, and charisma will be a great addition to this company and I am thrilled to continue this journey in helping people with this new family!