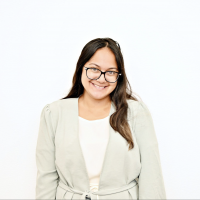 Raylin Aarona Customer Service Representative
I'm 26 years old and love to craft, cook, go to the beach, and spend time with my daughter and family. My daughter is 4 years old and she is my world. I originally come from Oahu, Hawaii. A small town called Waimanalo. I moved here 5 years ago when I met my boyfriend and then we had our daughter.
I have been with the company since July but I have an extensive customer service background and look forward to helping each and every one of our customers. Besides assisting our customers I also assist in scheduling inspections with the city inspectors for our newly installed units.
This ensures that your new unit is installed correctly and is up to state code. Another key element to my job is submitting claims for our comfort shield customers. Comfort Shield Warranty helps protect your newly installed unit. Please give me a call if you have any questions about our comfort shield program and I can gladly assist you.