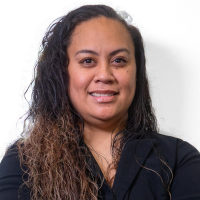 Paula Moevao Customer Service Representative
My name is Paula Moeavo, and I grew up on the island of Oahu in Hawaii. I am the oldest of 4 children. Since I am the eldest, I have mastered the skills of accountability and the take-charge attitude.
At the age of 5, my parents took a trip to Alaska, where we eventually called home. I spent my time there for the remainder of my childhood until most of my adult life.
I'm blessed with 5 beautiful children, three boys and two girls, ages 16, 10, 9, 5, and a 9-month old infant. The ability to multi-task and manage my time is natural to me.
I took the position with Cooling Company because I want to learn more about HVAC. Aside from that, I also want to expand my knowledge.
I am eager to learn and grow with a great company. I am excited to see what the future holds!