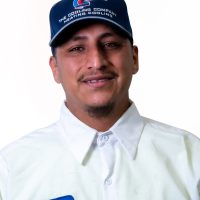 Eddy Ramirez Commercial Installer
My name is Eddy Ramirez, and I'm 25 years old. I have over seven years of experience in blueprints and commercial installation.
I am originally from Mexico City, but I moved to the United States at a young age with my family. Today, I call Las Vegas, Nevada, my home.
I love to spend time with my daughter and family in my spare time. I go above and beyond to keep my customers happy, whether it means staying late or coming early to their location.
I understand the importance of every client's concern. Thus, I offer the best possible solutions tied with efficient rates.
I assure to provide you with quality service upfront when you schedule a call with me. There's nothing I won't communicate nor notify you upfront.