We're here to help!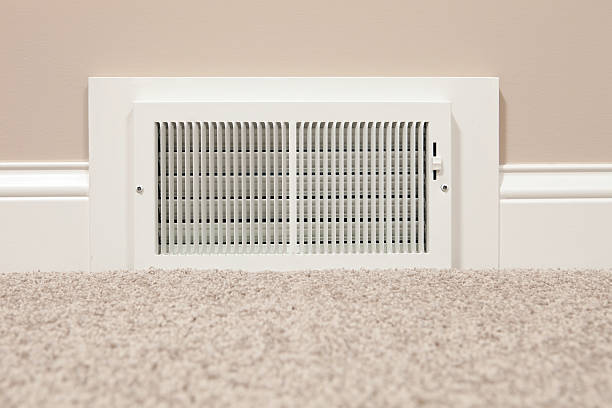 When warm air comes out of a homeowner's vents, it can be rather alarming. You may find yourself in a situation where you must decide whether to repair or replace the unit.
Common Problems for Hot Air Coming Out of Vent
There are many possible causes for hot air to blow out of your vents, like inadequate amounts of refrigerant, which may signal a leak in your refrigerant line. The best thing to do is to schedule an appointment for one of our comfort specialists to visit your home and do a complete inspection of the system. We can then guide you with all the options to get your system back up and running. Most importantly, get you back to being comfortable in your home.
The most common reason warm air comes out of your vents is that your blower motor has failed. A blower motor fails because there is too much resistance in the motor. Another reason warm air comes out of your vents is that something inside has broken down, such as insulation. These are just a few reasons that can contribute to the warm air flow out of the vents. The good news is these issues can be fixed relatively easily and quickly by an HVAC technician.
What Can I Do?
You should check a few things if you're feeling warm air from your vents. In most cases, it means a problem with your air conditioner. It may be past repair, and time for a new one.
Here are some things to keep in mind:
1) Check the thermostat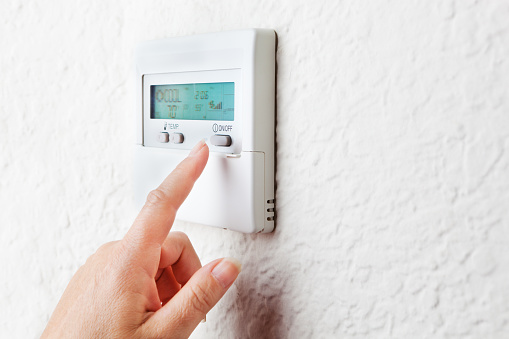 First, check your thermostat to make sure it's set correctly. It can be easy to forget about turning on the AC when so many things are on our minds during the summer months. It is also easy to bump a button that would switch to your winter programming. However, just a simple thermostat check could lead to what is causing the issues with your system. Sometimes turning up the temperature can make things feel warmer than usual until your system adjusts itself again once it has reached its optimal temperature range.
2) Check for leaks
Check around your unit for any signs of leaks or cracks in ducts or pipes. You may also want to consider hiring our professional HVAC team. We can look at these areas and other parts of your system to determine if any problems need addressing before they become more costly.
3) Check for debris
Check for debris or blockages in the ductwork that could be causing the warm air to come through the vents.
4) Clean your filters
Clean or replace the dirty air filter every month, depending on how often you use your AC. A dirty filter will restrict airflow and make it harder for your AC to cool down your home. Also, if you have pets or children who track dirt and dust on their shoes, check the filters more regularly!
4) Check your vents
To run a quick check of your AC Vents:
Make sure all your doors and windows are shut tight.
Check that all your vents are in working order by opening them completely and testing them one at a time. If they're not working properly, call The Cooling Company to come check them out. You may need new parts for AC repairs done right away! Call our local HVAC company if the issue is a broken vent or one that won't close properly. We will come out and take care of it for you.
5) Hire an expert
Hire an expert if none of these steps work. If you've checked these things and still feel warm air coming out of your vents, it's time to call an HVAC technician. An experienced technician will be able to diagnose what the issue is and get cool air back into your home.
Should I Get Someone to Repair My Air Conditioner When Warm Air Comes From the Vents?
Yes! In Vegas, at temperatures well into the 100s, it is wise to have cool air blowing out of your vents if you want to feel comfortable. However, our customers often call us in the middle of the summer with warm air blowing out of their air conditioning vents. The first step to fixing a problem with the air conditioning is having the problem diagnosed by an expert. A good HVAC technician can diagnose the issue and recommend repairs or energy-efficiency upgrades for your home.
What to Do When This Happens?
If you're experiencing warm air coming out of your vents in your home, it's essential to know who to call and what to do. **Our team of experts** will inspect your system for any problems so we can fix them quickly.
When you're enjoying your home, the last thing you want to deal with is hot air from the vents. Luckily, we can remedy this problem. However, it can be intimidating to have an HVAC team come into your home when something goes wrong. Oftentimes homeowners expect the company to tell them all they need with an expensive receipt attached. Instead, we want to ease your mind and help you invest your money wisely. We have options for all types of income and want to help you get back into a comfortable space, affordably.
You might wonder what to expect when techs come to your home for this problem. First, you want to ensure you keep track of important information to give to the HVAC technician when they arrive. For example, all the symptoms your AC system has been having, your last check-up on the AC, the date you bought it, etc.
Then you can expect:
We first will come out and diagnose the problem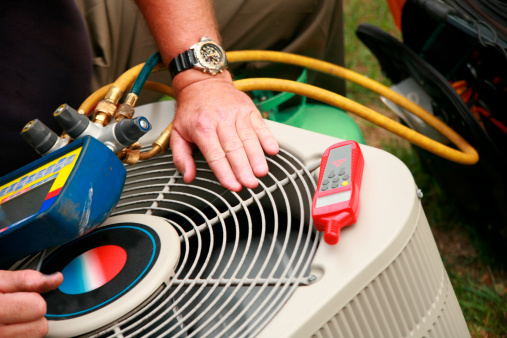 We will typically check things like the thermostat setting and make sure all filters are clean and free from debris or buildup from dust or dirt particles
We will also check for leaks in pipes or ducts as well as any other issues related to how well the furnace is working overall
We will also check for loose connections
We will get it fixed as quickly as possible
A thorough explanation of what went wrong and how we will fix it
We will be friendly and helpful, so if you have any questions, don't hesitate to ask!
When techs at The Cooling Company come to fix this problem, they will first test the airflow and ensure it runs smoothly. If it is not, the next step will be to figure out where the problem lies and fix it. This can include replacing filters or repairing damaged parts of the system. Our technicians have years of experience diagnosing and fixing HVAC systems that aren't operating properly. We have a great reputation for completing the job within 24 hours or less. So even if there is an unexpected hiccup, we won't stop until we figure out precisely what's going on with your system.
When You Notice Warm Air Coming Out of Your Vents in Your Home, It May Be Time to Consider Your Options
Maintenance vs. Replacing Your Central Air Conditioner
Repairing is a good option if you notice the problem is inconsistent. In other words, if the problem comes and goes, you may get away with just fixing things. However, replacing them will be necessary if you notice a consistent problem with your vents.
It is important to note problems can occur due to a variety of reasons, including:
The fact that your vents are old and need to be replaced
The fact that there is debris blocking them, which needs to be removed
There may be some blockage in your ducts that needs to be cleaned out
However, if you're noticing warm air coming out of your vents, it could be because the cooling system is malfunctioning.
Before you decide to replace your cooling system, consider this:
If your heating system is less than ten years old, it's probably a good idea to repair it instead of replacing it. Not only will this save you money in the long run, but it could help preserve your home's energy efficiency.
If you have an older cooling system that isn't Energy Star certified, or if you don't know how old it is, replacing it may be a better option.
If just one room has this issue, it may be an issue with that particular room's ductwork and not something more serious. However, if warm air is coming out of multiple areas or happens all the time, you should call in an **HVAC technician immediately**.
Be mindful, if your HVAC system isn't working properly, you might need a new unit. It is likely, that if you've had problems with your AC unit before and never fixed it, or if the problem has worsened over time, you likely need a new AC unit.
How Do you Know if You Need a New Air Conditioner?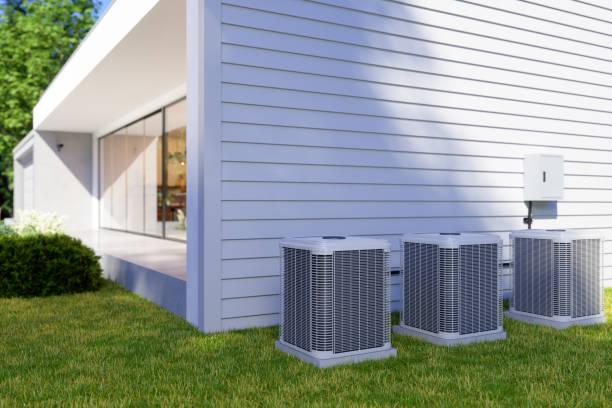 You may wonder, "When do I know it's time to buy a new air conditioner?"
Well, that's a great question! Many factors go into choosing an air conditioner, and it can be hard to know when it's time to get rid of your old one. But we're here to help.
Your first indicator that you should consider replacing your AC unit might be when you notice warm air coming out of your vents. This means that your AC is either functioning poorly or not at all and needs to be attended immediately.
When you have a problem with your air conditioning system, it can be tough to tell if it's time to replace your entire unit or just one component. However, a significant indicator that you should consider replacing your entire system is if you notice a higher energy bill.
When warm air comes out of your vents, it can signify a few different things. For example, you could have a clog in the line. It also could be due to an issue with the compressor or the condenser coils.
When this happens, you must call an HVAC professional as soon as possible.
A/C Broken at Work?
Don't fret. We can take care of all-size HVAC projects. Our specialized team of licensed and trained HVAC technicians is equipped to handle both commercial and residential projects. If your business is having trouble with cooling or heating, we can be at your place in no time! We want to take care of whatever is getting in the way of you, your employees, and your customers from having a pleasant time at your business.
It's Important to Act Quickly if You Notice Warm Air Coming Out of Your Vents
If you see warm air coming out of your vents, don't just ignore it. Instead, call us at The Cooling Company, and we'll send a technician out to investigate!
When you find your thermostat fan settings don't match your room temperature, and you can feel your air vents blowing warm air, there's no need to panic. Getting the problem resolved will likely be fairly straightforward. In addition, it can potentially lead to longer-lasting and more efficient cooling in your home.
So, what are some ways to prevent this problem in the future? First, we suggest getting regular maintenance tune-ups. Early detection by a professional HVAC technician can be a great help when it comes to preventing damage in the long run. The sooner warm air appears, the sooner you can have the vent system checked out and repaired. Understanding what might be going on with your ventilation system will improve your indoor air quality and help you feel more comfortable handling any situation.
Call us today for professional help to ensure your HVAC system is in good shape to get your home's temperature back on track. The Cooling Company is available 24/7 at (702) 567-0707!