We're here to help!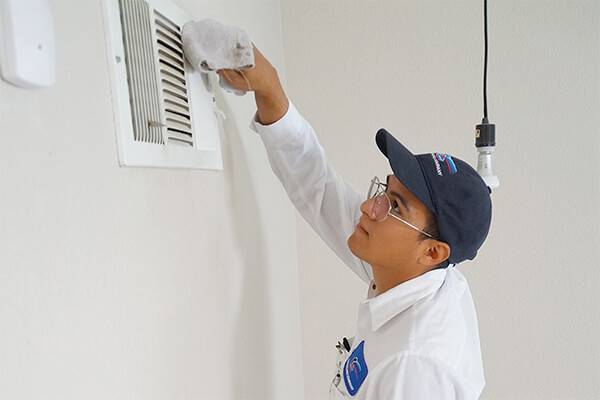 Often times we get our customers calling us in the middle of the summer to let us know that they have warm air blowing out of their air conditioning vents. In Vegas, at temperatures well into the 100's it is wise to have cool air blowing out of your vents if you want to feel comfortable. There are many things that can cause hot air to blow out of your vents like inadequate amounts of refrigerant, which may signal a leak in your refrigerant line. The best thing to do is to schedule an appointment for one of our comfort specialists to take a visit to your home and do a complete inspection of the system. We can then guide you with all the possible options to get your system back up and running; most importantly get you back to being comfortable in your home. All this for a low cost of $79.
A/C broken at work? Yikes!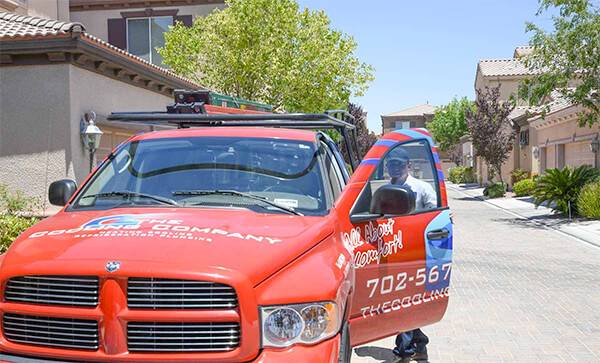 Don't fret. We can take care of all size HVAC projects.
Our specialized team of licensed and trained HVAC professionals are equipped to handle both commercial and residential projects. If your A/C system is giving you trouble we can take care of it. If your business is having trouble with cooling or heating we can get out to your place in no time and take care of whatever is getting in the way of you, your employees, and your customers from having a pleasant time at your business. Call us today at (702) 567-0707!
Did you know?
We will even provide you a complimentary portable air conditioning unit for you to use in the event we have to wait for parts to arrive?
What We Do
Learn more about the services we offer.
Repair
Whenever something fails with your system, we'll be there to provide the expert HVAC repairs you need to get back to cooling your home or business in a flash!
Replace
At The Cooling Company, it's important to us that you make the best decision for your family when it comes to replacing your air conditioning and heating systems.
Maintain
Our maintenance options are unlike the others. We focus on comprehensive inspections that help keep your systems running at optimum levels year after year.
Improve
Looking to increase the efficiency and improve the quality of your existing indoor home comfort system? Then we can help you enhance your system to optimal conditions.