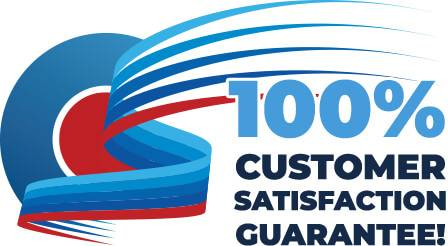 When you need a heating company to help you with a job in Paradise, NV, consider The Cooling Company. Regardless of the type of heater you have in this unincorporated town in Clark County, we'll ensure it's running properly. Even though we are your trusted local Lennox Premier Dealer, our highly experienced technicians can service all makes and models. To ensure you're confident in turning to our team for service, we offer a 100% customer satisfaction guarantee on everything we do. We're an EPA-certified and BBB A+ rated company offering outstanding heating services in Paradise since 2011. Our team is family owned and operated, and we always strive to meet the individual needs of our customers. We have more than 50 years of combined experience, and all our technicians are dedicated to your complete and total satisfaction.
Our Heating Company Is Known For:
Lennox Premier Dealer status
BBB A+ rating
100% satisfaction guarantee
24/7 emergency heating services
Experienced Heating Services in Paradise
The Cooling Company understands the stresses a broken heater in the middle of a Paradise winter can cause. We offer 24/7 emergency heating services for issues that need to be quickly attended to. With our high skill level, we can repair any heater you have. Our technicians will take the time to examine your entire system closely. Once they know what's wrong with it, they can perform repairs efficiently.
We'll have you approve a price quote for a job before we do anything. Our team uses only the highest quality replacement parts and will ensure our repairs stand the test of time. So whether your heater is short-cycling, not starting, or not producing heat at all, you can trust our technicians to know just what to do to get it up and running in no time!
Trusted Heating Installations in Paradise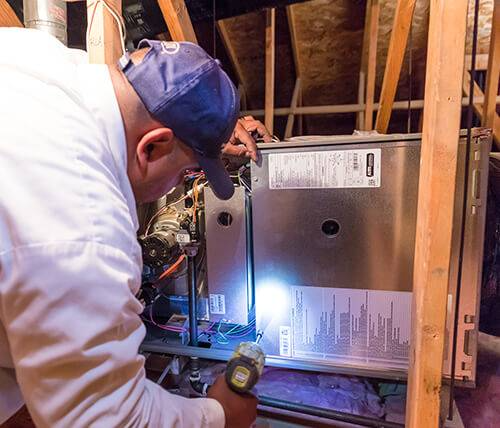 A new heater in your home could lower your energy bills and provide you with peace of mind. The Cooling Company is a heating company that can make any installation job in Paradise go smoothly. As a Lennox Premier Dealer, we have access to a wide selection of quality heating systems that can accommodate virtually any budget or home heating needs. Flexible financing options are offered on approved credit, and we're upfront about all of our pricing. We offer sound advice on the various makes and models of heaters we install. We will work with you to determine which system is the right fit for you. From heat pumps and furnaces to boilers and more, there's sure to be a system that will work perfectly for your home size and home heating needs. We're happy to provide a 12-month buy-back guarantee on any system we install in your home.
Current heater is more than 15 years old
Repair costs of more than half the price of a new system
For higher heating performance
To lower energy costs to heat your home
Heating Maintenance Plans
Getting an annual tune-up for your heater can keep it running efficiently. The Cooling Company offers heating services designed to extend the useful lifetime of your Paradise system. We'll get everything cleaned out and adjusted to ensure optimal function. We can help you catch and fix small problems before they have the chance to grow. This is an important preventative measure that we highly recommend you schedule at least once a year. Your heater can succumb to wear, tear, and excess dust without routine cleaning and calibration. The worst thing you can do is neglect maintenance and find that a costly repair could have been prevented.
We'll analyze your heater, adjust it for maximum performance, and let you know if any parts might be due for replacement. For even greater value, be sure to ask about our maintenance agreements! They come with priority service, discounts on repairs, and many other benefits you're sure to love.
What You Need to Know About Heating in Las Vegas Climate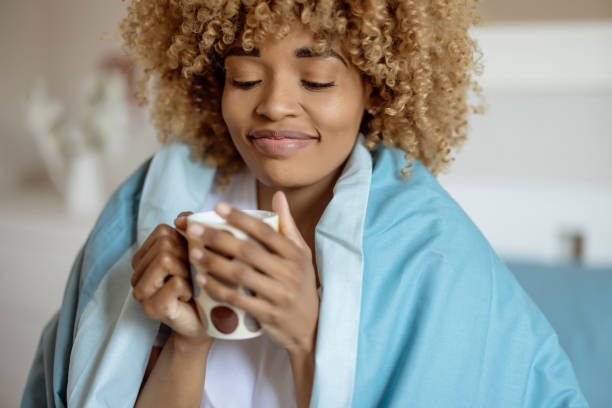 In Paradise, Las Vegas, the weather is hot and dry. The average temperature in the summer is between 78 and 100 degrees Fahrenheit, with highs of 110 degrees not uncommon. In the winter, it can get as cold as 10 degrees Fahrenheit.
If you're looking for a heating company in Paradise, Las Vegas, there are some things you need to know about heating in this climate. First, the weather here can be unpredictable, even in the winter months. It can get up to 90 degrees and then drop down to 40 degrees overnight. That's just one day!
So you need an HVAC system that can help you stay warm when it gets cold outside and ensure you're not wasting money by heating your home when it's too hot.
Paradise, Nevada, is a desert, but that doesn't mean you're going to be warm all the time. The city's average temperature is about 70 degrees Fahrenheit (21° Celsius), during the winter months.
If you want to keep your home or business at a comfortable temperature, you'll need to ensure your heating system is working properly. Paradise has some of the most extreme temperatures in the world. If your heating system isn't up to par, it could cause serious damage.
Luckily for us, there are plenty of ways to stay warm during the year's colder months.
Here is a tip on how you can heat your homes and businesses in Paradise, Las Vegas. If you don't already have a programmable thermostat installed in your home, we highly recommend getting one! These devices allow homeowners to control their heating systems from anywhere. Even remotely via a smartphone app! They also allow homeowners access to their energy usage to save money on utility bills by adjusting temperature settings accordingly.
It Takes a Lot to Be the Best Heating Company in Paradise, Las Vegas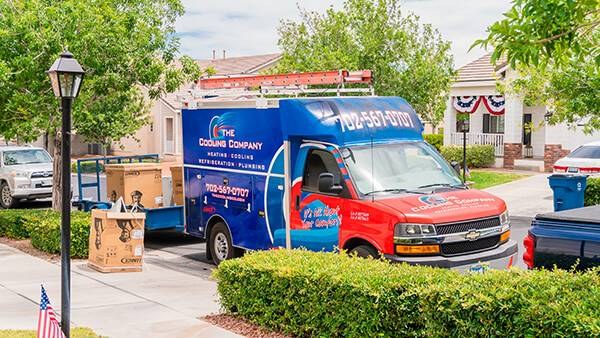 We know you've got it all, the beautiful weather, the good times, the fun places to go, and the people who are just as excited about life as you are. So what does it take to be able to stay cool and comfortable when it's hot outside?
That's where we come in. We're here to help your home stay cool and comfortable by providing you with quality air conditioning repair services from our licensed technicians. We have you covered, from replacing parts on your existing system to installing a new one!
We're the best heating company in Paradise, Las Vegas, because we know that you don't just want a heating system. You want a system that will keep your home warm, comfortable, and safe. You want a system that's easy to use, reliable, and built to last. You want a system that you can count on when it matters most. Most importantly, you want someone who will be there when you need them, not when they feel like it or when their schedule allows them to be, but right now!
Well, we are that company! We've been serving the Paradise community since 2011. We are proud of our track record of excellence and customer satisfaction.
We offer both residential and commercial heating services for all types of heating systems, including:
gas furnace
electric heaters
boilers
We are confident that our experts will meet all your needs concerning furnace installation or repair services. As well as air conditioning maintenance checks which provide optimal performance year-round. We want to ensure your system is up and running without sacrificing comfort level during those hot summer months when temperatures soar into triple digits. We also want to protect you when the temperatures drop to a dangerous low.
Homeowners should have air conditioner maintenance performed regularly by experts, such as ourselves, at least once every six months at a minimum.
It takes more than just a desire to be the best. It takes a commitment to your customers and the community. It also takes a willingness to go above and beyond to exceed expectations. At The Cooling Company, we're proud to be the best heating company in Paradise, Las Vegas. We have a long list of satisfied customers who can attest to it, too!
We know when you call us, you need immediate service and attention.
That's why we promise:
Immediate response times
24/7 availability
At least one technician on every call
All technicians are licensed and insured, and bonded. HVAC companies should be insured and bonded so you know they will stand behind their work if something goes wrong or there is an issue with your system or installation
NATE Certified Technicians, a certification by the National Air Duct Cleaning Association. NATE stands for North American Technician Excellence. This ensures technicians have met specific requirements, including training and education requirements
We take pride in our reputation. We are known for our quality work
Our warranty is above the average with our buy-back guarantee
We have a combined experience of 50 years and have been open in the Paradise area since 2011
Our reviews reflect many happy customers. Look at our reviews online to see what other customers have said about their experience with our company
Our price is guaranteed, so you can find the best deal compared to other HVAC companies.
24/7 hour service
Maintenance plans
We stand behind our service once your equipment is installed. There are follow-up visits if any issues or questions arise
The Cooling Company is a full-service heating company that has been operating in Paradise, Las Vegas, for over a decade. We are dedicated to providing the best service possible for your heating needs.
We have a wide range of services available to our customers, including:
Heating system installation and repair
Air conditioner maintenance and installation
Geothermal heat pump sales and installation
Heating system installation (gas or electric)
Heating system repair and maintenance
Air conditioning repair and maintenance
Maintaining indoor humidity levels between 30% and 50%
HVAC system repair and replacement services
We know how important it is to have a reliable heating system in your home, so we offer only the most efficient and effective products at affordable prices. In addition, we pride ourselves on having the most experienced team of technicians who are dedicated to providing excellent customer service. Our goal is to ensure that our customers are always satisfied with our workmanship and professionalism.
If you need any of these services or more information on our services, please call us today!