With winter fast approaching, it's time to think about the maintenance of your HVAC system.
It can be confusing and hard to tell if your furnace needs a repair or replacement.
If your furnace is old, it may be time for a replacement.
You may have noticed your furnace is making strange noises or has strange smells. These can be signs it needs to be repaired or replaced.
You may need to replace the unit if there are cracks in the ductwork or an oil leak.
Good news! A professional can help you decide whether to repair or replace your furnace, so you have peace of mind and are comfortable all winter long!
Even if you need help determining if your furnace needs repair or replacement, an HVAC technician can help.
How to Tell If Your Furnace Needs to Be Repaired
You've been keeping yourself cool all summer long with your air conditioning unit, but it's finally time for spring cleaning. As you prepare your home for winter, you realize that your furnace might need some attention.
It's not heating up as well as it used to
It's making strange noises
It smells off
You have had it for years, and you are wondering about a more efficient model
You may wonder how to tell if your furnace needs repairs or if it's time to get a new one
When you have a big, warm house, it's easy to ignore the fact that your furnace needs to be repaired. However, if you deal with it after winter sets in, you could be shivering in your home.
Here are some signs that your furnace needs to be repaired:
When you turn on the heat, but no heat comes out of the vents. If there is no air coming out of your vents, that means there is no airflow going through the system. This is a sign that something is blocking the airflow and preventing hot air from being distributed throughout your home.
You hear strange noises from your unit or from outside (such as rattling). Noise can indicate a problem with either the blower motor or fan blade inside the furnace itself. This could lead to problems with circulation within your home and an increase in energy consumption over time. Inefficient operation of furnace parts during normal operation can require more electricity consumption every year, leading to higher energy bills.
Your thermostat doesn't seem to work properly anymore. It keeps turning off and on randomly throughout the day without any apparent reason.
Your house feels too warm or cold, even though it's set to a comfortable temperature. This could mean that something has gone wrong with the thermostat, or there might be an issue with the wiring somewhere in the house. If this happens regularly throughout the year, it might be time to have a professional come out and take a look at everything!
The pilot light is out. The flame is weak or flickering.
Your house smells like burning tires or smells like propane (gas); there could be a leak in the house. You need immediate 24-hour service with a trusted HVAC company.
If your bills go up drastically compared to previous years.

If the temperature in your home is constantly uneven, even after adjusting the thermostat. If you've been noticing a drop in the temperature in your home, it could be time to replace your furnace.
You're getting cold spots
Your thermostat is always set at 75 degrees, and it's still too cold inside
You feel cold air blowing from your vents, even though the temperature outside is warm or hot. The blower motor might need to be replaced or have broken down
Your furnace is like any other piece of equipment; it will eventually wear out. So if you want to keep your house warm and cozy for as long as possible, it's important to know when it's time to replace your furnace.
How Do You Know It Is Time to Replace Your Furnace?
It's time to replace your furnace if:
The furnace is more than ten years old
You have had major or minor problems with the installation or regular maintenance of your furnace
You have had repeated problems with dust, mold, or other allergens in your home
You have had common furnace problems in the past, such as multiple breakdowns or expensive repairs
As a homeowner, your home has a history of high energy bills, even when the weather isn't especially cold
You have had another professional inspect your furnace and recommend replacement based on their experience with similar units
Your home is cold or drafty
Your furnace is making strange noises
The furnace doesn't start up when you turn on the thermostat
If you have an older furnace costing you more money to keep warm than it used to, it might be time to replace it. Newer furnaces are better at high efficiency, which means they use less energy and cost less over time. It is normal that as your home's furnace ages, it loses its ability to heat your home as efficiently as possible.
Newer furnaces are better at efficiency, so they will cost less money over time. The difference is that newer models have more sensors, safety features, and microcontrollers to measure temperature and adjust gas flow accordingly. This can make a big difference in your utility bill because it allows you to use less gas while keeping your home warm enough.
Top-Rated Furnace Repair In Paradise
The Cooling Company can efficiently and effectively take care of any of your furnace system repair needs in Paradise, NV. As a trusted and established service company, we've got an amazing customer service record. Hundreds of local area homeowners just like you have called on our team for heating repairs, and the results are in: we're a team you can be confident turning to for quality service!
Winter temperatures can dip below freezing in this Clark County town, and we don't want you sitting in an uncomfortable home due to a faulty heater. Our expert technicians can handle repairs for a whole range of heating products, from boilers and heat pumps to furnaces of all makes and models. We're a Best of HomeAdvisor Award winner and recognized as one of their elite service providers. We deliver professional workmanship on all heating repairs, and our team will deliver a prompt response to your call for help. You'll receive our undivided attention on any service you request from us.
If You're Not Satisfied With The Work We've Completed, We Want To Know. We're A Family Of Experts Who Care About The Results We Provide.
Locals Depend on Us Because We're A:
HomeAdvisor screened and approved company
Licensed, insured business
Expert Paradise Heating Repair
We have years of experience with furnaces in Paradise, NV, and the surrounding areas. We know how important it is to keep your home warm during the winter. We've been helping families like yours since 2011 with all kinds of furnace needs.
Whether you need a new heating system or just want a tune-up, we will be there for you every step of the way. We're leaders in the local heating industry! Our technicians are NATE-certified, which means they're trained and knowledgeable about repairing all makes and models of heating systems. In addition, everyone on our staff is committed to following the highest industry standards. In fact, we aim to exceed your expectations on every repair we make.
Whether you need assistance with parts replacement, a leak, or complete equipment failure, we're available to help.
Don't Let Your Home Get Cold this Winter When We Can Solve Heating Problems for You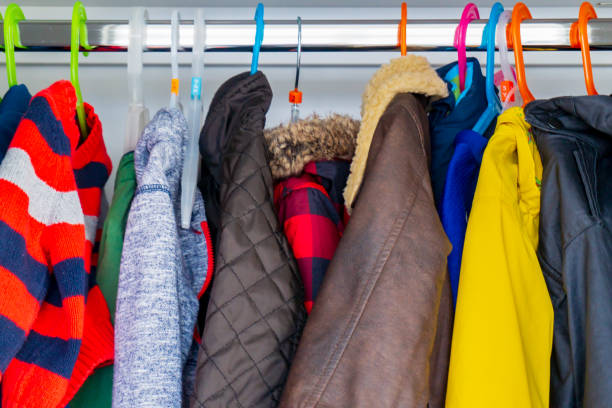 We recommend calling our team at the first signs of a problem, as many problems will only get worse over time. While we know it can be a bit scary to call for service not knowing what the repair price might be or how bad the problem is, it doesn't have to be. We'll walk you through the process, giving you a free and fair cost estimate for the service. It could be something as simple as a clogged air filter! In the event that the problem is more complicated, we'll help you understand your options and do our best to make the process as hassle-free as possible. You can trust our team to steer you in the right direction and only recommend service that is truly right for you and your home.
Getting your heater fixed properly is a snap for our team of skilled technicians.
We can work on:
New and old technologies
The latest energy-efficient heating equipment
Reprograming your thermostat
Make repairs on zoned systems
Improved Indoor Air Quality
Emergency Repairs
Rely On Us for Heating Repairs On:
Central heating systems
Gas furnaces
Electric furnaces
Heat exchangers
Heat pumps
Mini-split products
Packaged units
Thermostats
Our team can fix everything from weak airflow to faulty thermostats, strange noises, unusual smells, and more. We'll work diligently to ensure your repair is carried out with the highest standards of safety and quality. At The Cooling Company, we are committed to providing service that is more than worth the cost.
24/7 Emergency Service for Furnace Repairs Are Available
It's not uncommon for heating systems to break down when the cold weather begins. Because we offer a 24/7 repair response, we're here to take care of any problems you experience immediately. Don't hesitate to contact our team to return your heater to good working order. We'll arrive ASAP to help out and ensure you get the warm air you want.
The Cooling Company is a leader in home heating services for Paradise. Call us today to schedule a repair appointment for your property.
In addition to heating repairs, we also provide:
Heating installations
Maintenance services
Cooling repair services
HVAC services to commercial and residential customers
We also recycle materials whenever we can, for a commitment to the environment and to lower our carbon footprint
We are a family-owned, licensed, and insured furnace repair company based in Paradise, NV. We've been serving the local community for years, with a combined experience of 50 years, and we're proud to offer our services to you.
Our team is dedicated to providing the best possible service for our customers. We know that when you call us for a furnace repair or replacement, you expect us to show up on time, do exactly what we say we'll do, and charge you a fair price. That's why we ensure our HVAC technicians are always on time, ready to work and stay until the job is done right!
If you need furnace repair or replacement in Paradise, NV, contact us today at The Cooling Company at (702) 707-4099 for an appointment.