Paradise's Heating Tune-Up Team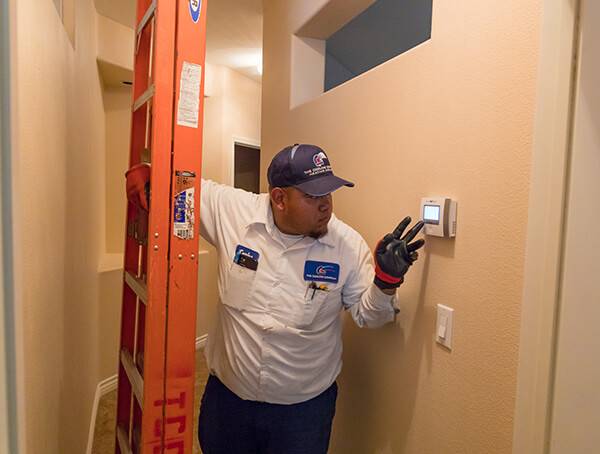 For the absolute best heating tune-ups in Paradise, NV, look no further than The Cooling Company. We're a family-owned and -operated company that treats every customer with warm, personalized care. Even more important, of course, is how professional and detail-oriented our heat pump and furnace maintenance is.
Count on us because we:
Have been BBB-accredited since 2012 and hold an A+ rating
Have been called a Dave Lennox Premier Dealer
Are certified by the Environmental Protection Agency
Service all makes and models of ducted and ductless systems
Though we only opened back in 2011, we're actually backed by more than 50 years of combined experience. We'll keep your home comfortable every winter while helping you save money on your energy bills!
Top-Notch Furnace Maintenance in Paradise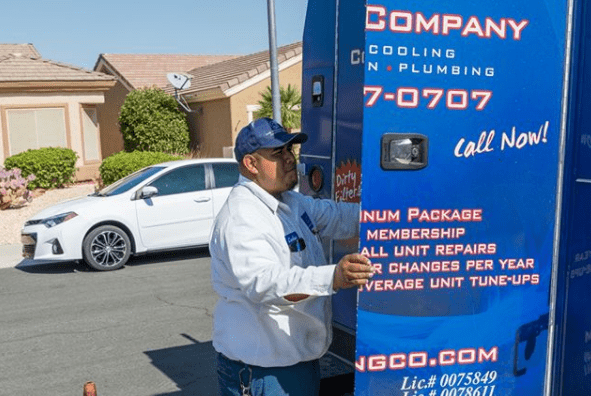 Let's be more specific about what maintenance does. Our technicians can spot all kinds of small problems and eliminate them before they grow. The result is more energy-efficient heating, lower bills, and fewer repairs. Ultimately, a heating tune-up can cause Paradise customers' systems to last a lot longer than they expected. And, if for no other reason, you'll want maintenance to keep any manufacturer's warranties valid.
We provide a one-year membership program for those who want maintenance. It's called the Platinum Maintenance Plan, and it's broken up into four residential packages. The benefits differ, but each would give you two tune-ups a year. The heating one you'll definitely want to set up for the fall. It won't be hard to find a good time for it thanks to our flexible appointment availability.
Furnace maintenance can cover:

Thermostat and wiring checks
Gas valve inspections

Heat exchanger inspections
Blower motor and belt inspections
We'll also check the return and supply air temperature, clean interior components, replace the filters, and lubricate the motor, if necessary. We'll tighten electrical connections and get rid of old wiring, too. At the end of our heat pump or furnace maintenance visit, we'll clean up the area in your Paradise home where we worked. It will be as if we were never there!
The Best in Heating Tune-Ups
You're 100% guaranteed to be satisfied with our technicians. We've carefully interviewed and background checked every one, so you can feel confident inviting them inside your home. Afterward, you can enjoy the many benefits that come with our maintenance membership. These include repairs within 24 hours, a 15% repair discount, and priority scheduling on weekends and holidays.
Paradise residents can turn to The Cooling Company for a heating tune-up, repairs, and even system replacements. We offer AC maintenance, too. Have any questions? Give us a call today!