Professional Furnace Tune-Ups in Henderson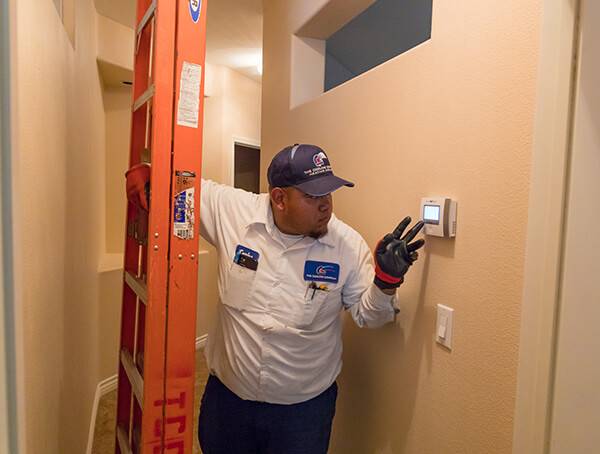 Furnace tune-ups are certainly something you don't want to handle alone here in Henderson, NV, so turn to The Cooling Company. We've got just the team of professionals you can rely on for this crucial task.
We offer a membership program that provides two tune-ups a year in addition to numerous benefits. Besides that, you'll be treated to the warm, personalized care that can only come from a family-owned and -operated company!
We're distinguished by our:

Certification from the EPA
BBB accreditation and perfect A+ rating

Status as a Dave Lennox Premier Dealer
Ability to maintain all heater makes and models
Our heating maintenance is for heat pumps, mini-splits, furnaces, and boilers. Thanks to continual training, our technicians won't be stumped by any challenges that new technology poses. In fact, our furnace tune-up team has been serving Henderson since 2011, and our technicians boast well over 50 years of combined experience. You can trust our crew to provide you with a highly detailed and comprehensive cleaning, calibration, and inspection of your heating system to ensure you're ready to stay warm and cozy all winter long!
Detailed Heating Maintenance in Henderson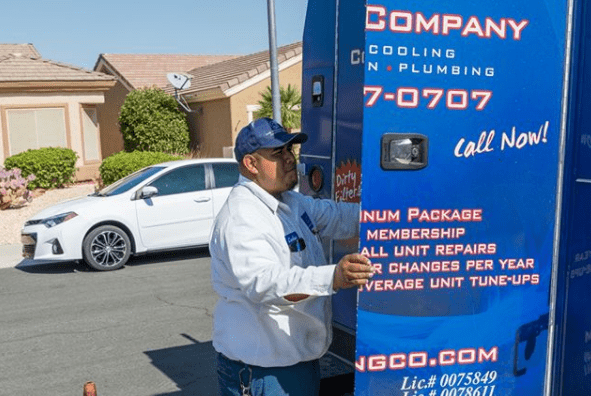 There are many great reasons to sign up for regular preventative heating maintenance. Every system, even a brand-new one, develops issues that aren't noticeable at first but which slowly compromise your heating. Your energy bills may go up due to the decrease in performance. Besides that, a poorly maintained system will break down more often and fail to last for its full potential life span. Let our highly skilled technicians roll back the years and keep your heater running at maximum energy efficiency and optimal performance!
Thinking about signing up with us? Our Platinum Maintenance Plan, as we call it, can be broken down into four residential packages. We'll help you choose the one that suits your budget and lifestyle. You'll then be presented with an accurate, no-obligation quote. We keep our schedule flexible so that you can plan your heating tune-up in the autumn before you ever need to turn the heat on.
Your heating tune-up will involve:

Thermostat and relay checks
Gas valve inspections

Air and gas leak inspections
Blower motor and belt inspections
The motor and other parts may need lubrication, or the filter may need replacement. None of that is a problem for us. Our technicians can check the temperature in the return and supply vents. They'll look for old or loose wiring, clean components, and do so much more. Through our detailed 21-point furnace tune-up checklist, we'll ensure every last component of your heater is given attention. If we notice anything out of the ordinary, we'll let you know if any action is recommended. By catching problems early on, we can help you prevent a more costly repair or breakdown and handle the small issues on the spot! Plus, having a properly cleaned heater with a fresh air filter will help ensure your indoor air supply is clean and safe to breathe.
Benefits of Our Heating Maintenance Membership Program
Our heating maintenance technicians have impressed homeowners across Henderson, and it's no wonder! Each one goes through an extensive background check and training. Besides that, we love to satisfy our customers with heating maintenance membership benefits like 15% repair discounts. You'll also receive priority scheduling on weekends and holidays. Even if you aren't part of our membership program, you can always count on us for a one-off furnace tune-up to get your heater ready for heating season. As with all of our services, our maintenance is always 100% satisfaction guaranteed. We are confident we'll exceed your expectations, and that you'll continue to trust our team to care for your home heating system for many years to come.
Contact The Cooling Company today for your next heat pump, boiler, or furnace tune-up in Henderson! We can also repair or replace your heating system. When summer rolls around, remember that we also offer AC maintenance and more!