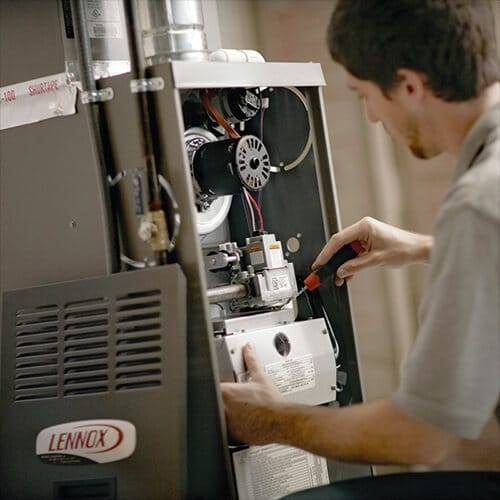 Since 2011, The Cooling Company has provided outstanding furnace repair services in Paradise, Nevada, NV. During the winter season, temperatures tend to reach extremes. That's why having a fully functional heating system in your home is crucial.
Since we're a family-owned company, we focus on supporting growing families by offering affordable quality services. In addition, we uphold family values and emphasize forming long-term bonds with our customers.
Our highly trained and experienced team offers emergency repairs for heating equipment in Paradise and the surrounding Las Vegas area.
When it's time to move forward with a furnace replacement in Paradise, NV, The Cooling Company is the team to turn to. We're a family-owned-and-operated company that will take a good look at your unique situation and provide honest recommendations. There's more to us than friendly care, though.
You'll Appreciate Our:
EPA-certified technicians because we have a strong focus on energy efficiency
100% customer satisfaction guarantee
Flexible appointment scheduling
Experienced technicians
We have been serving this region since 2011
Became accredited by the BBB in 2012
Maintain a perfect A+ rating with the BBB
Have a team with over 50 years of combined experience
Continual training, allowing our technicians to inspect any make or model of heating system before the real work begins
Combine all that with our status as a Dave Lennox Premier Dealer, and you can feel confident you'll get a great system. Whether it's moving over to a heat pump or getting a furnace replacement, we're the team to trust for great results! We stand behind all of our heating installations and will work hard to ensure you get the right heating system.
We work hard to be Paradise's most responsive, reliable, and trustworthy furnace repair crew. We're incredibly proud of our growing reputation as the premier heating team in the area. We do everything we can to maintain your ongoing trust and 100% satisfaction in all that we do. In addition, we pride ourselves on great customer service. In fact, all of our services are 100% customer satisfaction guaranteed!
What Are the Signs that Your Furnace Needs to Be Repaired?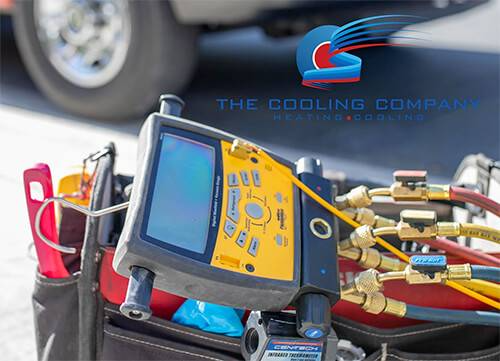 Your furnace is one of the most important parts of your home. Without it, you wouldn't be able to keep your home warm in the winter. That's why it's crucial that you know what to look for when it comes time to repair or replace your furnace. Here are some signs that your furnace needs to be repaired:
Your house is constantly too hot or too cold
Your heating system isn't working as well as it used to. You notice that it takes longer than usual for your home to heat up or cool down, or maybe there are gaps in coverage when temperatures fluctuate drastically between day and night
Your heating costs have increased dramatically without any obvious reason (like installing new windows)
You notice a strange smell or sound coming from the furnace
You see a lot of dust or dirt in the vents
Poor indoor air quality
Difficulty starting furnace
When a potential complication needs to be looked into, noticing it earlier gives you ample time to schedule services before it's too late.
When Is the Best Time to Get a Furnace Tune-Up?
The best time to get a furnace tune-up is before you need it. Furnaces require regular maintenance and repairs to keep running efficiently. If you wait until your furnace has broken down, you will be paying a lot more money for repairs. Also, when an HVAC unit hasn't been maintained, it can cause strain on other parts of the equipment. That's why we recommend scheduling an annual service.
A professional HVAC technician can help you diagnose what's wrong with your furnace and recommend ways to fix it. We'll also make sure everything else is running smoothly by checking all of the components and making sure they're operating correctly.
You don't want to be stuck with a broken furnace when the temperature drops, so it's important to have it checked before winter starts.
Furnaces are designed to last for years but can lose efficiency over time. A professional HVAC technician can clean your furnace and check all the parts so that it runs at its peak efficiency throughout the entire season. Hiring a professional HVAC technician also ensures that your system is safe from carbon monoxide poisoning or other dangers that may be present in an improperly maintained unit.
What Are Some of the Best Practices to Keep Your Furnace Working Well During the Fall and Winter?
It's that time of year again! The leaves are falling, the air is getting chilly. You are probably already thinking about how to keep your furnace working well during the fall and winter. There are a few things you can do to keep your furnace working well during the fall and winter.
First, consider investing in a humidifier. Humidifiers can help keep the air in your house more comfortable by adding moisture. When you're heating your home, it's easy for the air to become too dry and cause you to feel uncomfortable. A humidifier can help prevent this problem from happening.
Second, make sure that your furnace filter is clean. Dirty or clogged filters prevent air from flowing through them effectively. Dirty air filters also make heating your home take longer than necessary. It can also cause damage to your system over time if it isn't maintained properly.
Third, keep your vents clear of leaves, branches, and other debris that may have accumulated around them.
Lastly, check your thermostat regularly to ensure it's set to the right temperature. If you have a programmable thermostat, schedule regular updates so that your home stays comfortable even when you're not there to adjust things yourself.
Most importantly, have your HVAC unit regularly serviced by a professional technician. They will be able to ensure it is running at its optimal performance level and prevent any issues from developing in the future.
If you experience any problems with your HVAC system this season or would like to schedule an appointment with one of our certified technicians for routine heating or AC maintenance ****and repairs, please contact us today!
Is It Recommended to Do Furnace Repairs and Tune-Ups Yourself?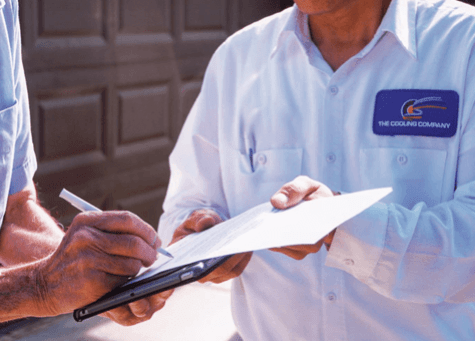 It's always best to get them done by an expert. You should know that if you choose the option of doing the work yourself, there are some risks involved. For example, you might end up damaging your unit or causing it to break down more quickly than it would have otherwise.
You also need to invest in the right tools for the job. If you don't have specific HVAC tools, it could be very difficult to complete the job properly.
Oftentimes, people feel it is great to save money on repairs and tune-ups by doing them themselves. However, on the other hand, you might end up spending more than you'd like if you don't know what you're doing.
Is It Time to Replace Your Furnace?
Heat pumps last an average of 15 years, and furnaces about 20 years. If you're at that stage in Paradise where you need new HVAC equipment, we'll present you with a heating installation estimate.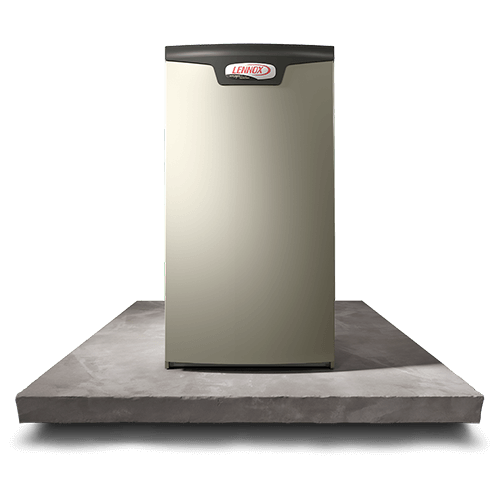 You can make an informed decision with us without feeling pressured. We carry an extensive selection of heat pumps and furnaces to accommodate our customers with varying budgets, home sizes, and heating needs.
Heating Installations with a Buy-Back Guarantee
Our company stands behind all our heating installations with a 12-month buy-back guarantee. If you're unsatisfied with any aspect of the installation, we'll buy the system back for its full value. Additionally, our technicians are guaranteed to be drug and alcohol-free. We follow all local area codes and manufacturer requirements when handling your new heater installation; and work closely with you. You can trust our experienced team to answer your questions, be extremely attentive to your needs, and work in a way that will earn your ongoing trust. After all, we want to be the team who helps you care for your new system long after we install it!
Who to Call When You Need a Professional to Look at Your Furnace?
When you need a professional to look at your heating system, it's important to get the right person.
You want someone who is:
knowledgeable
experienced
trustworthy
someone who will be able to explain everything clearly, so you can understand what's going on with your system
So call The Cooling Company! Our technicians ****are highly trained and certified by the EPA and use the industry's best practices. We have built a reputation for quality workmanship that has lasted for years. We are also known to go above and beyond to ensure our commercial clients and homeowners are happy with every job we do.
There are many options out there, but only one offers the kind of experience and expertise you need. The Cooling Company is the only name to remember when you need a reliable HVAC tech who can get your system up and running as quickly as possible. We're proud to have been serving the community since 2011 and have a reputation for being friendly, respectful, and honest.
We don't take our job lightly. We take it very seriously! That's why we have a 100% satisfaction guarantee on all of our work. We'll be able to identify what's wrong with your system quickly so that we can find an effective solution for getting it back up and running fast.
Furnace Replacement Experts in Paradise
The Cooling Company has the dedication, training, and tools needed for quick and accurate furnace repair services in Paradise, Nevada. Whether it's strange noises when you turned on your heater for the first time this year, a thermostat that doesn't seem to change the temperature, or no hot air coming from a vent, we'll know just what to do.
With extensive, ongoing training and many years of experience, our technicians have seen everything that can go wrong with a heater. You can trust us to help you understand the problem and give you options for repair. We will help you find the right solution for your specific situation.
If your heater is older and the necessary repair is expensive, we can also assist you in comparing the costs and benefits of repairs vs. replacement.
We never use pushy sales tactics. We are committed to being an honest, reliable source of information that is truly right for you and your home.
Fast, Effective, 24/7 Heating Repair Paradise, Nevada
As temperatures begin to fall in Paradise, you want to count on your heating system for warmth and indoor comfort during the entire cold season. With more than 50 years' worth of combined experience, we're happy to tend to your furnace or heat pump whenever you need us.
At The Cooling Company, we understand the hassle of going through the winter season with a faulty heater in your home. That's why we're always more than willing to go the extra mile in offering prompt HVAC service in Las Vegas. We're available 24/7 to handle heat pump or HVAC emergency services. We come highly recommended and certified by the EPA. We will show up quickly to accurately diagnose and resolve whatever problem your home heating equipment is facing.
If your furnace is consistently performing less than ideal or has been used for many years, you should consider having an expert look at it. The Cooling Company provides furnace repair services that will save you time and money in Paradise and the surrounding Las Vegas, Nevada, areas.
We'll ensure your heating and cooling system runs effectively before leaving your premises. That's why you can always be sure of a safe, reliable, and long-lasting type of HVAC service when calling our team ****for heating repair.
We'll aim to provide you with the comfort and contentment you've always been longing for. So put your heating and air conditioning needs in good hands because we are excited to offer you services that can make us your go-to heating repair provider.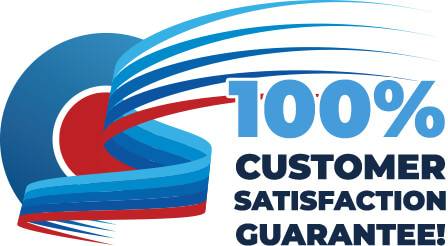 Do you have a furnace problem and need help deciding what step to take? For any repairs and new installation needs, contact The Cooling Company today!
We'll provide you with the best heating repair services in Paradise. We also offer heating, new furnace installations, maintenance plans, and even air conditioning services!