Premium Heating Installations in North Las Vegas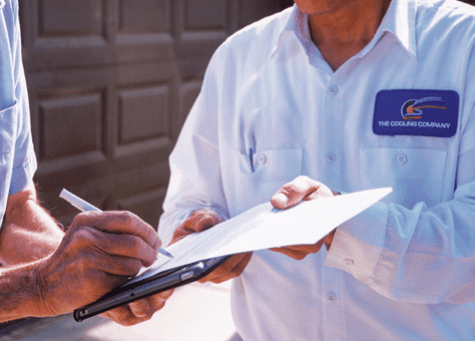 Residents of North Las Vegas, NV, can feel good in turning to our team at The Cooling Company for heat pump or furnace installation services. It's a project that every homeowner has to face at some point, and it should be done as professionally as possible. Fortunately, we have the necessary credentials and experience to get the job done right. Our locally-owned and operated company has been helping homeowners in North Las Vegas tackle furnace replacements and new heating installations for years, and our proven track record of quality results speaks for itself. If you're in the market for a new heater, there's no better team to call on than us!
Why choose us? Our team:
Has more than 50 years of combined experience
Has NATE-certified technicians on staff
Are BBB-accredited and A+ rated
Offers a 100% satisfaction guarantee
Is a trusted Lennox Premier Dealer
Offers a 12-month buyback guarantee on systems we install</li.
Our designation as a Dave Lennox Premier Dealer shows just how reliable we are in this role. It also means that we carry only the most high-quality products, and consistently deliver incredible high standards of customer service and satisfacion. That's not all, though! North Las Vegas customers leave heat pump and furnace replacements to us because we're incredibly friendly and personable. We don't treat customers like numbers. This all comes from our being a family-owned and -operated business.
#1 Heating Installations in North Las Vegas
Committed to honesty, we never recommend heat pump or furnace replacement unless it's the most cost-effective route. For example, an old system that constantly breaks down would be a good candidate for replacement. Other times, a repair here and there may keep your heater running well. We'll be completely honest in our recommendations, and never pressure you into a service. We always have your best interests at heart, and do our best to give you the information you need to make decisions that are right for you and your home. For example, in a situation where a more costly part like a circuit board or blower motor is needed on a furnace that's more than 15 years old, we'd probably recommend looking into a replacement system. Repairing an older model, especially an expensive repair, is usually not worth it. It's likely you'll need more repairs soon, and the efficiency ratings of older heating equipment is subpar to the current heating industry standards. If it's something more simple on a furnace or heat pump that is under 10 years and you're happy with the performance of your current system, we'll likely recommend moving forward with the repair. One of the perks of consulting our furnace replacement company in North Las Vegas is that we offer free, no-obligation estimates for either service. This allows you to weigh the benefits and advantage of each path you might take!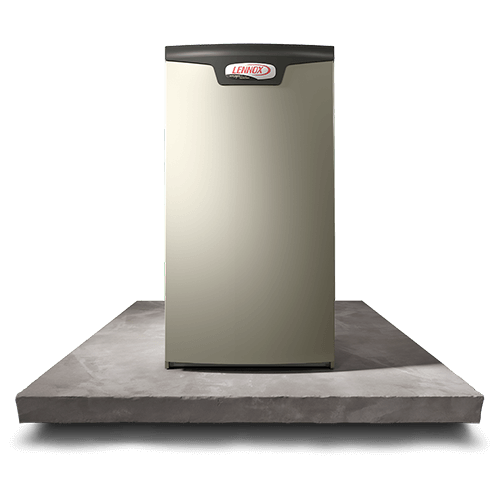 How do we personalize our work to customers? One of the first steps in that direction is to perform a load calculation. This helps us fit everyone with the right size system. We'll consider insulation levels and other factors, too. We'll also keep your budget in mind, and can help you calculate the savings you can achieve from higher SEER energy rated equipment.
Choose from our selection of:
Packaged systems
Gas furnaces
Ductless mini-splits
Zoning systems
Zoning systems are systems of dampers that can close off heat to any designated rooms. It lets each room be maintained at the temperature that the occupant desires. You could also purchase one of our programmable smart thermostats for the ultimate in convenience and energy savings! If you need new ductwork, that won't be a problem either. Financing is available on approved credit to make the entire heating installation process as hassle-free as possible.
Furnace Replacement Guaranteed to Satisfy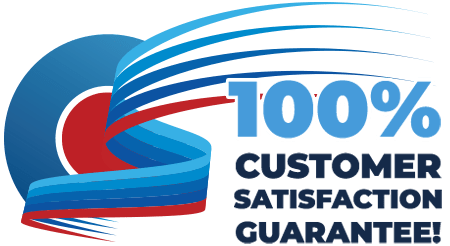 You'll love working with our technicians, each of whom has been background checked and is guaranteed to be clean and sober. Our North Las Vegas heating installation will be up to your expectations, too. We stand behind that statement with a 12-month buy-back guarantee and 100% risk-free guarantee.
Whatever risk there is, it's worth taking with The Cooling Company, the source for furnace replacement in North Las Vegas. Call us today! We're always ready to come out and repair and maintain heaters and can install air conditioners, too!