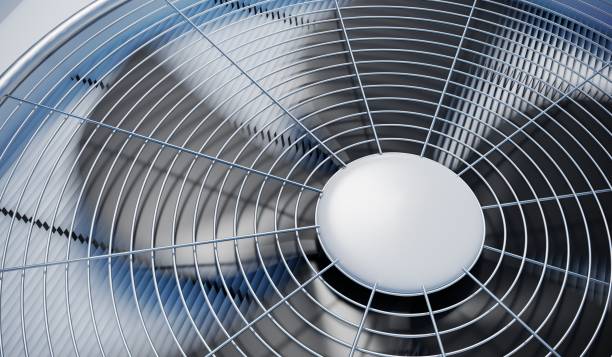 If you're in the market for a new air conditioner, you may have stopped to wonder why Lennox is the right choice.
AC technology has been advancing rapidly, and Lennox has led the game for decades. However, unlike older systems, the leading high-efficiency units offer features that make you feel like you've entered an air conditioning utopia.
There are many factors to consider when purchasing a new HVAC system. For example, you need to consider the size of the unit in relation to your space. Price, energy efficiency, and lifespan are also important considerations for this investment. In other words, quality is always the most critical factor, which is why Lennox stands above other brands.
If you're like most people, you never really gave much thought to the brand of your air conditioning or furnace until it was time to replace it. Then all of a sudden, there were so many different AC brands available! Some brands even offer incentives for replacing the equipment early or discounts.
So how do you know what brand you should choose? That's where we come in to guide you. Here's why Lennox remains our number one air conditioner brand.
Who is Lennox?
Lennox is one of the biggest names in the heating and cooling industry. They manufacture anything from furnaces to central air conditioners to heat pumps. Lennox remains a giant in the HVAC industry by delivering comfort and reliability to millions of people across the country. In addition, Lennox's products are highly efficient and offer a storage tank heat pump among the quietest on the market.
The company was founded over 100 years ago in 1895 by Dave Lennox. Since then, the company has been operating with integrity, respect, and excellence as core values. However, Lennox's code of conduct goes beyond the company alone. Dealers like us at The Cooling Company (TCC) also strive to maintain and reflect these standards. That's how Lennox has been able to win the hearts of many households and businesses across the company.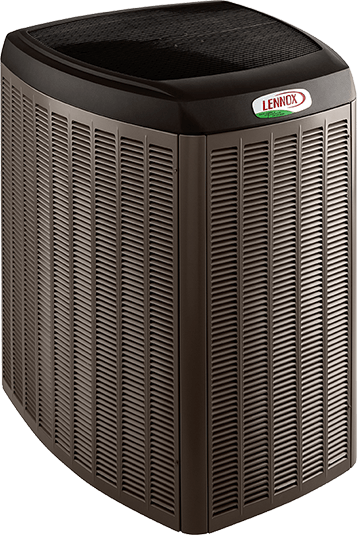 At The Cooling Company, we proudly offer Lennox HVAC products to our customers. Lennox is one of the most reputable HVAC manufacturers in the industry and has been a leader for decades. We love Lennox products for many reasons, and here are six of them:
1. The Lennox Quality
The high quality of Lennox equipment is one of the main reasons the company has led the industry for so long. So rest assured, when you use the Lennox brand, you give your home and family the best quality. In addition, people can be confident when they buy a Lennox AC system, they will be satisfied with its performance and longevity. A great example is their coils which have proprietary aluminum alloy construction. These coils are created to be resistant to corrosion and rusting. Another example is their use of two-stage compressors optimized to run quietly.
Every Lennox air conditioner goes through testing to ensure it meets strict performance and efficiency requirements before leaving the factory. As a result, buying a Lennox product means getting one of the most reliable products available.
2. Energy Efficiency
The secret to the success of Lennox products is their energy efficiency. Lennox designs their systems for lower energy use than other comparable systems. That results in more money saved by you.
Let's face it. Having an energy-efficient unit is essential these days. With rising utility costs, you can't afford to waste money on an AC system that uses more energy than it needs to.
Lennox offers some of the most efficient systems on the market today. Many of their models are rated at up to 25 SEER (Seasonal Energy Efficient Ratio) and even higher. As a result, Lennox units can keep cool on even the hottest days without sacrificing energy efficiency.
Advanced features like variable-speed motors and built-in diagnostics can also help reduce noise levels. The result is less disruption and distractions in the home or workplace.
3. Lennox Cares About the Environment
Lennox is always at the forefront of energy efficiency in its HVAC systems. Did you know that they also lead the game regarding environmentally friendly HVAC systems? Lennox focuses on providing solutions within the industry. For example, the company was the first to develop an air conditioner to meet Energy Star guidelines. As a result, we have the minimum SEER of 13 that became mandatory for all new AC systems in 2006.
You can save money on utility bills while helping to protect the environment. Lennox leads the charge with its environmentally friendly design and production processes. The company constantly strives to create better products for customers and the environment. Today, Lennox continues to develop efficient HVAC systems that reduce energy costs. At the same time, they still do their part to help conserve natural resources. Going green with Lennox is another effective way to reduce your carbon footprint.
4. Commitment to Innovation
If there were a word that described Lennox better than any other, it would probably be "innovative."
Lennox continually updates its product line to include innovative new technology that makes systems significantly more efficient and convenient. Most systems come with an array of features that let you customize your comfort level anytime, day or night. Programmable thermostats, smart home compatibility, and more allow you to enjoy complete control even when you're not home.
5. Customer Service
Outside of providing top-of-the-line HVAC equipment, the customer service provided by Lennox is top-notch due to its strong dealer network. Dealers are not just salespeople. They are trusted industry experts who help ensure every customer is satisfied with their purchase. Pair that with our team of experts at The Cooling Company, and you have the best support in the HVAC industry. We have provided home comfort installation services within Las Vegas and the surrounding areas for a decade. In addition, we provide free estimates before installation. So, you know precisely how much installing a new air conditioning system will cost before signing any contracts.
6. Rebates
Of course, your new Lennox HVAC system will qualify for federal tax credits. However, did you know that you can also be eligible for rebates on your utility bills? Contact your Lennox dealer for information on how you can qualify for this. Additionally, Lennox offers rebates on specific systems and promotions throughout the year that can help you save money. Furthermore, we want to help you stay within your budget. So we also offer financing opportunities tailored to your needs. For example, does your current air conditioner save you money?
Best Lennox AC units for Homes
SL28XCV Air Conditioner
The SL28XCV air conditioner has an unmatched efficiency rating of up to 28 SEER. In effect, it can help save hundreds of dollars on utility bills each year. It's incredibly energy efficient and has been designated one of the Most Efficient ENERGY STAR certified products in 2021. The SL28XCV even has a unique capability called the Solar-Assisted Cooling Function. In other words, this unit uses the sun's energy to enhance its efficiency further.
It's extremely quiet. The SL28XCV air conditioner is one of the quietest air conditioners on the market, thanks to innovative technology like SilentComfort fan blades. The SilentComfort fan blades cut through the air with less turbulence than traditional fan blades. So you can rest assured that it will be quieter than your old AC unit.
EL18XCV Air Conditioner
This air conditioner uses less energy than other air conditioners. With a SEER rating of 18, you can save up to 44% on energy each year compared to brands with a SEER rating of 10. In addition, you get a 10-year limited warranty on the compressor and five years on covered components.
All Lennox Elite Series equipment is designed to work with ComfortSense 7500 thermostats. To achieve a SEER rating of 18, the EL18XCV is equipped with an efficient variable-capacity scroll compressor. This feature provides maximum cooling comfort during warm weather and reliable performance during cooler seasons.
The EL18XCV has sound ratings as low as 72 dBA for quiet operation. It also features an attractive louvered metal guard that protects the coil from damage. In addition, it comes with a powder-paint finish that provides premium durability and improved UV protection.
16ACX Air Conditioner
The 16ACX Air Conditioner comes with a 5-Year Limited Warranty on covered components, including the compressor. The SEER rating of up to 16 means you can save 41% on energy each year. In addition, it has a sound rating as low as 75 dB, which is quieter than a normal conversation.
The Lennox 16ACX uses R-410A refrigerant, which doesn't deplete the ozone layer like some other refrigerants as FREON does.
Best Lennox AC Units for Businesses
Model L Ultra-High Efficiency Rooftop Units
Model L Rooftop units come with variable speed components and intelligent operation. As a result, you are guaranteed the lowest cost of ownership, industrywide, on an AC system. In addition, the EER rating of 15 ranks this unit at the top of industry standards. Finally, consider how you and your employees could benefit from optimized humidity control. Over time, the enhanced dehumidification feature can reduce your energy consumption and save money.
Energence Rooftop Units (60Hz and 50Hz)
When you think of improving the energy efficiency of your business, think of Energence Rooftop Units. It exceeds ASHRAE minimum standards by over 90%. Plus, this unit comes with the optional SmartAirflow system. With this feature, you can save upwards of 30% on annual ventilation costs compared to other rooftop units you may have used.
Furthermore, the Energence Rooftop Unit is built to last. It is corrosion-resistant. It's the head start you need to improve indoor air quality. This air conditioner doesn't just filter and circulate the air in your home. With foil-faced insulation on internal surfaces, it minimizes the presence of airborne fibers and allergens that can affect air quality.
Landmark Rooftop Units
Landmark Rooftop units are the perfect comfort system and are built for efficiency. With a SEER rating of 16.5, an IEER rating of 16, and supply fan savings, your business can perform more energy-efficiently. In addition, this system comes equipped with a scroll compressor to ensure long-term operation.
Like all Lennox products, the Landmark Rooftop unit is corrosion-resistant and easy to clean and service. That is by design. So when your TCC technician comes for your regular maintenance check-up, it doesn't take as long. Again, by design, Landmark Rooftop units are optimized for serviceability. It's part of how Lennox ensures that you get the most out of your AC system.
Where to Get Your Lennox AC System
We are all about finding the best, most efficient cooling solution for your home and business. Plus, we are focused on customer satisfaction. That's why we're the cooling pros. So it makes sense that we stand behind the Lennox brand.
Lennox has been a leader in innovative technology since it was founded. They build HVAC systems that are safe, efficient, durable, and affordable. Lennox continues to develop new technologies that improve efficiency, reliability, and comfort by using smart sensors in its products. As a result, their AC units are designed to withstand the harshest weather conditions. In addition, their coated steel cabinets resist corrosion better than other models on the market.
In addition, Lennox air conditioners provide the most energy-efficient cooling systems in the industry. Delivering precise comfort control, Lennox designs the perfect air conditioners. They continually make small fan speed and cooling output adjustments to hold your temperature exactly where you want it. From one room to a whole house and even commercial buildings, Lennox offers a variety of options to fit any need.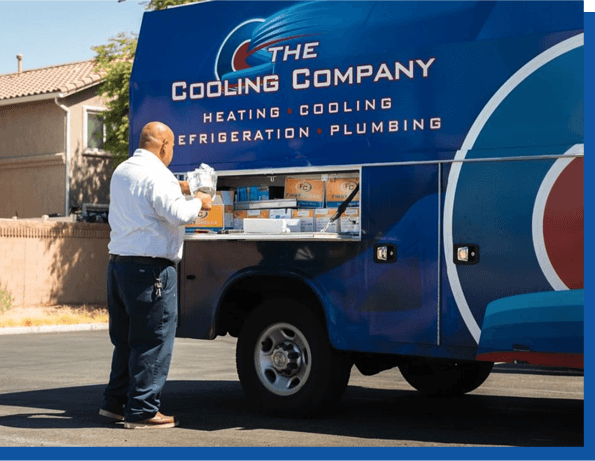 The Cooling Company is a Premier Lennox Dealer, which means we have the experience and certifications to service, install, and repair any Lennox system. So whether it's a unit from the Dave Lennox Signature Collection, the Elite Series, the Merit Series, or the Healthy Climate Solutions, we have the knowledge and skills to help.
Our technicians are NATE and EPA certified and take ongoing training courses to stay on top of the latest trends in the HVAC industry. That's how we continue to do outstanding work. So if you want your new Lennox HVAC system installed right the first time, contact us today!